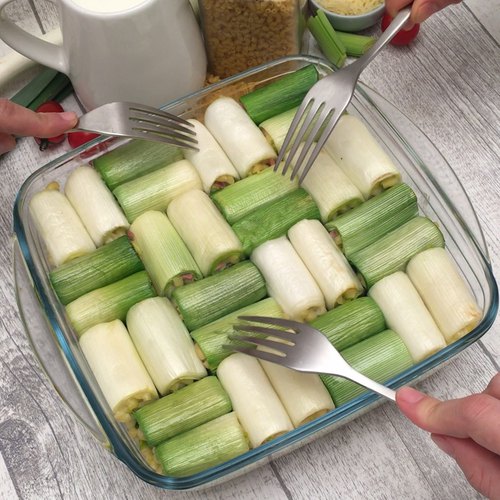 Healthy Mac n' Cheese
Is that even possible ? ;)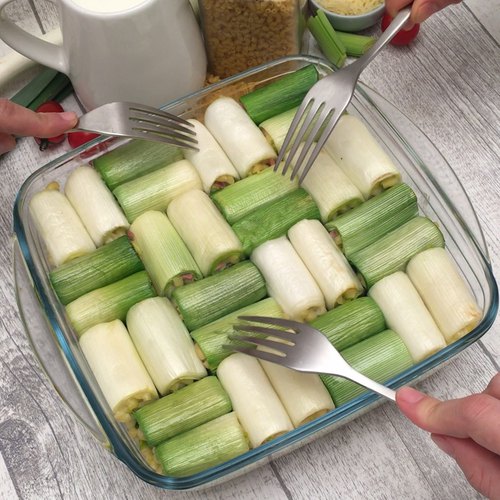 ---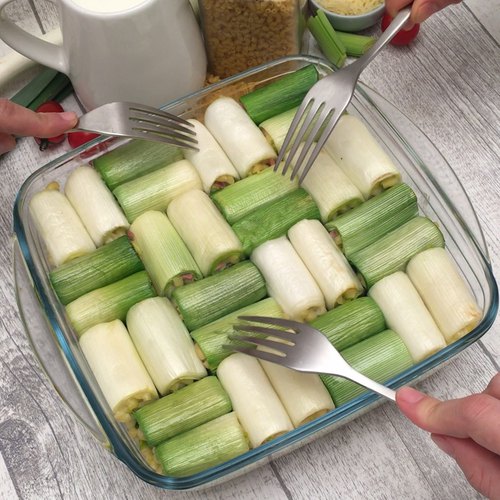 ---
Ingredients for 6 people
8 leeks
1/2 lb of macaroni
1 1/4 cups of bechamel sauce
1 cup of ham, diced
1 cup of swiss cheese, grated
salt & pepper
---
Tools
Freezer bag
Casserole dish
---
Step 1/4
Remove the roots and the green from the leeks and cut them into 4 equal sections. Cook the pieces for 10 minutes in salted water. Drain well, then remove the core from each section to form tubes. Chop the cores.
Step 2/4
Cook the macaroni in boiling salted water, drain and add the chopped leek cores, bechamel sauce, ham, swiss cheese, salt, and pepper.
Step 3/4
Mix well and place the mixture in the freezer bag. Cut off 1 of the corners of the bag and use it as a piping bag to stuff the leek tubes with the mixture. Spread the rest of the mixture on the bottom of the casserole dish.
Step 4/4
Form rows of leek tubes on top of each other by placing 2 paler tubes vertically, 2 greener ones horizontally against the first ones and so on until the casserole is covered. Bake for 20 min at 350 °F and serve.