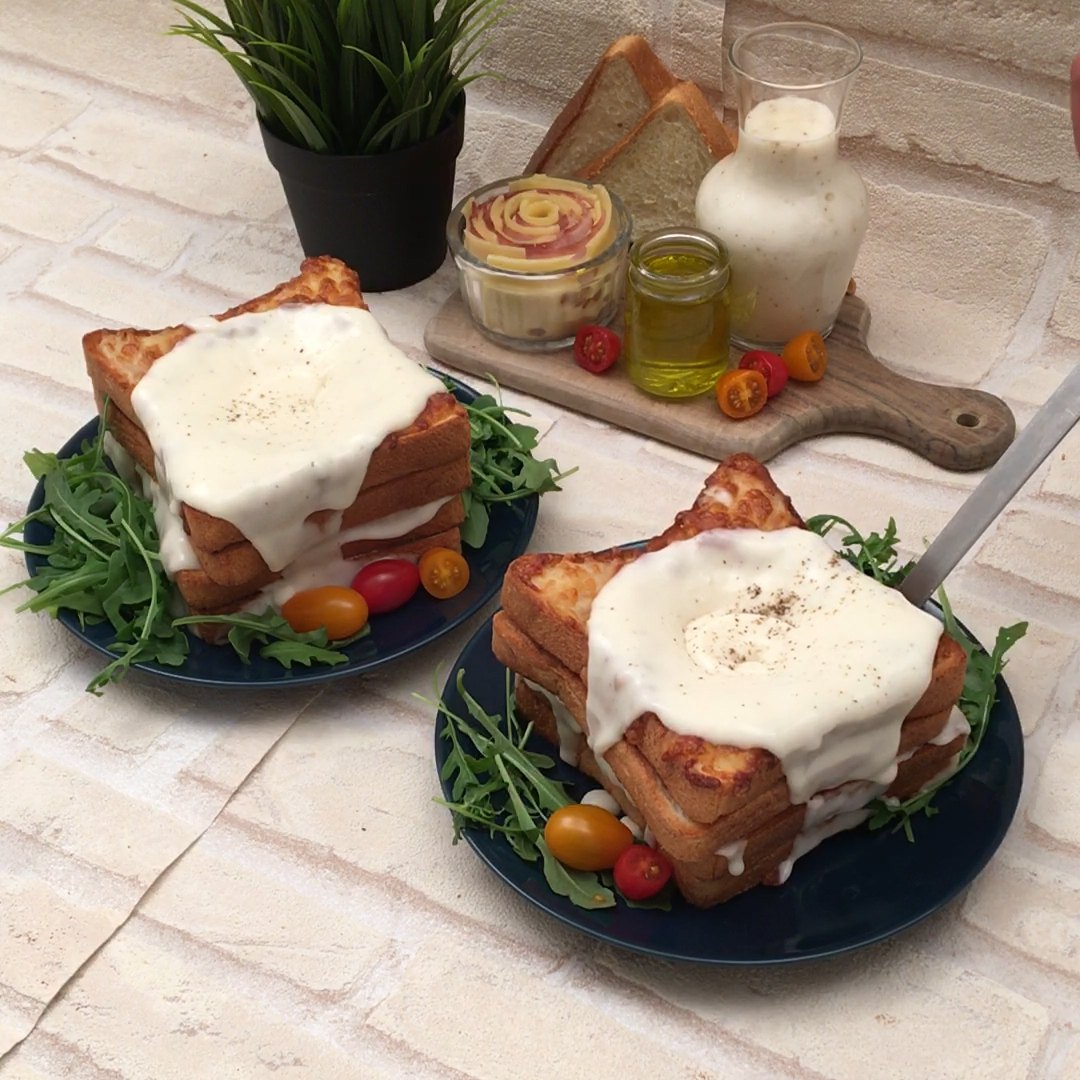 Deluxe Croque Monsieur
A giant stack overflowing with rich bechamel!
Total time: 20 minutes
Ingredients for 3 people
12 slices sandwich bread
9 slices swiss cheese
9 slices ham
1 cup bechamel sauce
Grated swiss cheese
---
Tools
1 toaster
3 tall glasses
1 cutting board
---
Step 1/4
Toast the slices of bread. Use a glass to cut a hole in each slice of bread, ham, and swiss cheese.
Step 2/4
Fill the 3 glasses placed on the cutting board board with béchamel sauce and place a baking sheet on top of them. Flip it all over so that the glasses are upside down on the baking sheet.
Step 3/4
Lay a slice of bread around each glass, add a slice of ham and a slice of cheese and cover with another slice of bread. Repeat until all the ingredients are used up.
Step 4/4
Sprinkle the sandwiches with grated swiss cheese and bake at 350 °F for 15 minutes. Remove the glasses to let the béchamel run and enjoy!