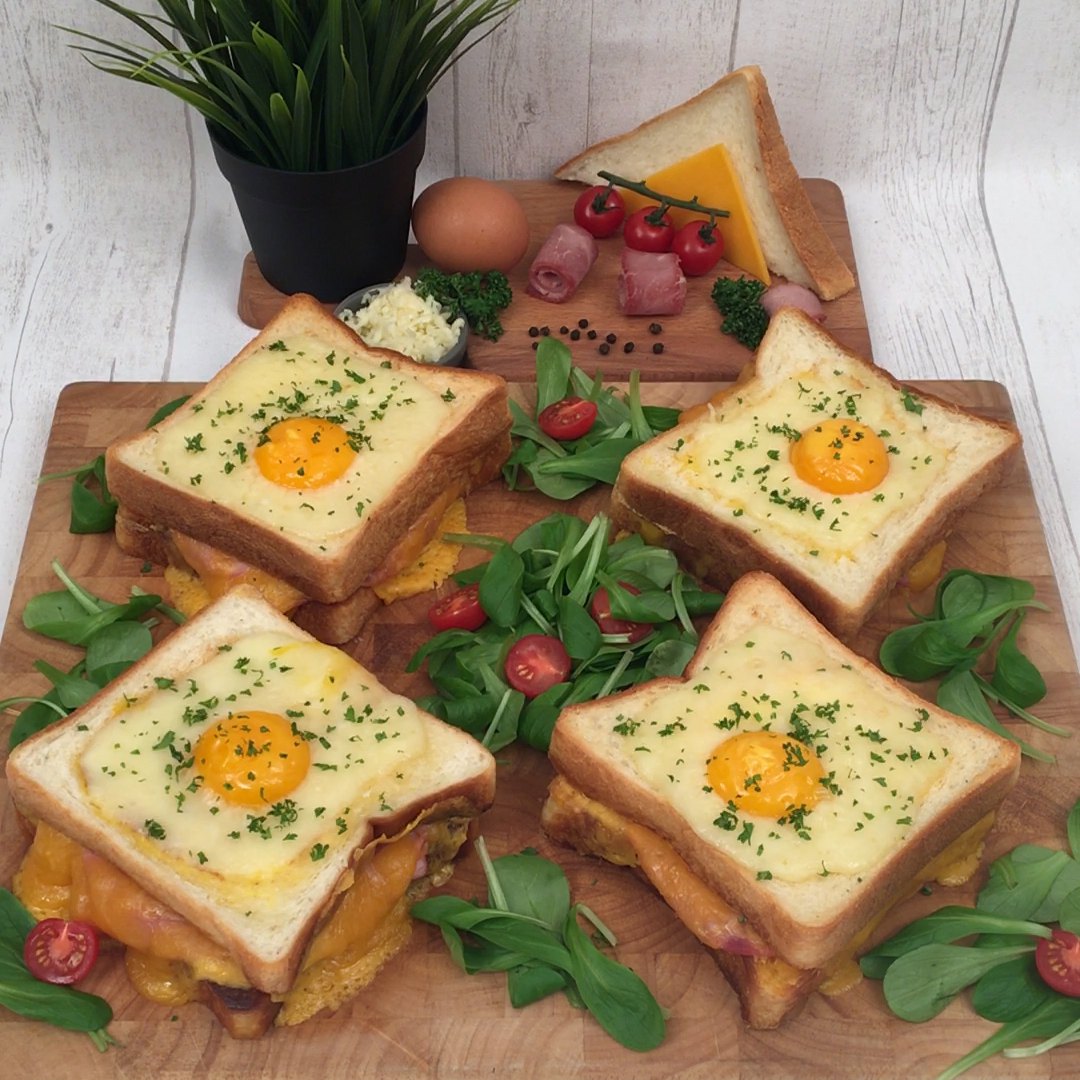 Monte Cristo Sandwich
We gave this classic recipe a face-lift 😍🥪
Made by you!
Ingredients
8 slices sandwich bread
4 slices ham
8 slices cheddar cheese
8 eggs
1/2 cup mozzarella, grated
Olive oil
Salt & pepper
Tools
1 frying pan
1. Cut a square from the centers of 2 slices of bread. Add 1 egg white to 1 whole egg, salt, and pepper and beat well.
2. Place the hollowed-out bread in the pan and spread the egg mixture in the middle squares. Cover and let cook. Flip and add 2 slices of cheddar cheese on one side and 1 slice of ham on the other. Cover again to let the cheese melt.
3. Close the sandwich and sprinkle with grated mozzarella cheese. Place the previously removed egg yolk in the cheese and cover the pan again until the yolk is cooked.
4. Repeat 3 times to use all the ingredients, sprinkle with chopped parsley, and enjoy!
Similar recipes from Chefclub