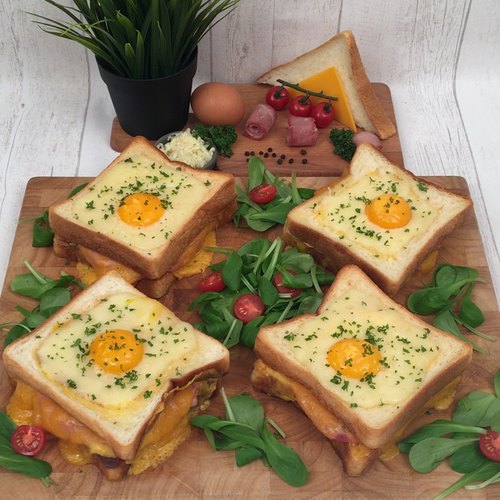 Monte Cristo Sandwich
We gave this classic recipe a face-lift 😍🥪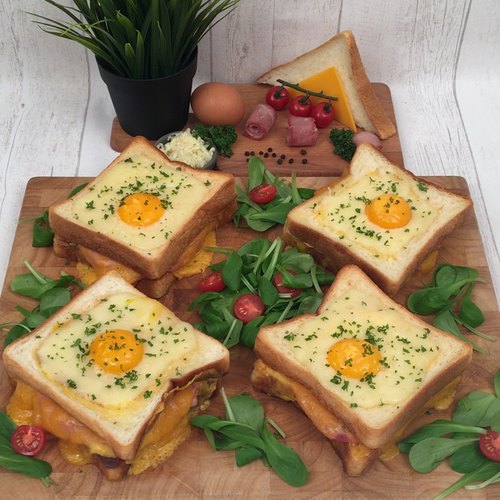 ---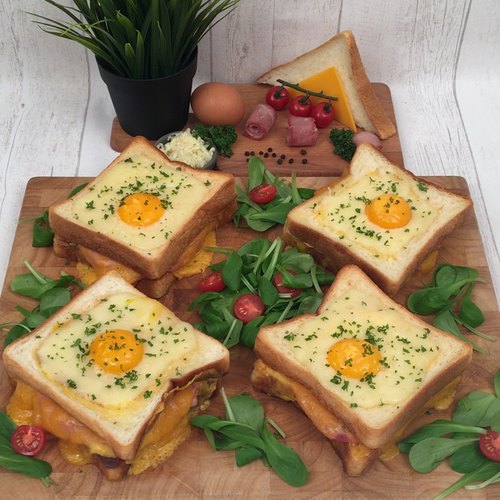 ---
Ingredients for 15 people
8 slices of sandwich bread
4 slices of ham
8 slices of cheddar cheese
8 eggs
1/2 cup of mozzarella, grated
olive oil
salt & pepper
---
Tools
Frying pan
---
Step 1/4
Cut a square from the centers of 2 slices of bread. Add 1 egg white to 1 whole egg, salt, and pepper and beat well.
Step 2/4
Place the hollowed-out bread in the pan and spread the egg mixture in the middle squares. Cover and let cook. Flip and add 2 slices of cheddar cheese on one side and 1 slice of ham on the other. Cover again to let the cheese melt.
Step 3/4
Close the sandwich and sprinkle with grated mozzarella cheese. Place the previously removed egg yolk in the cheese and cover the pan again until the yolk is cooked.
Step 4/4
Repeat 3 times to use all the ingredients, sprinkle with chopped parsley, and enjoy!