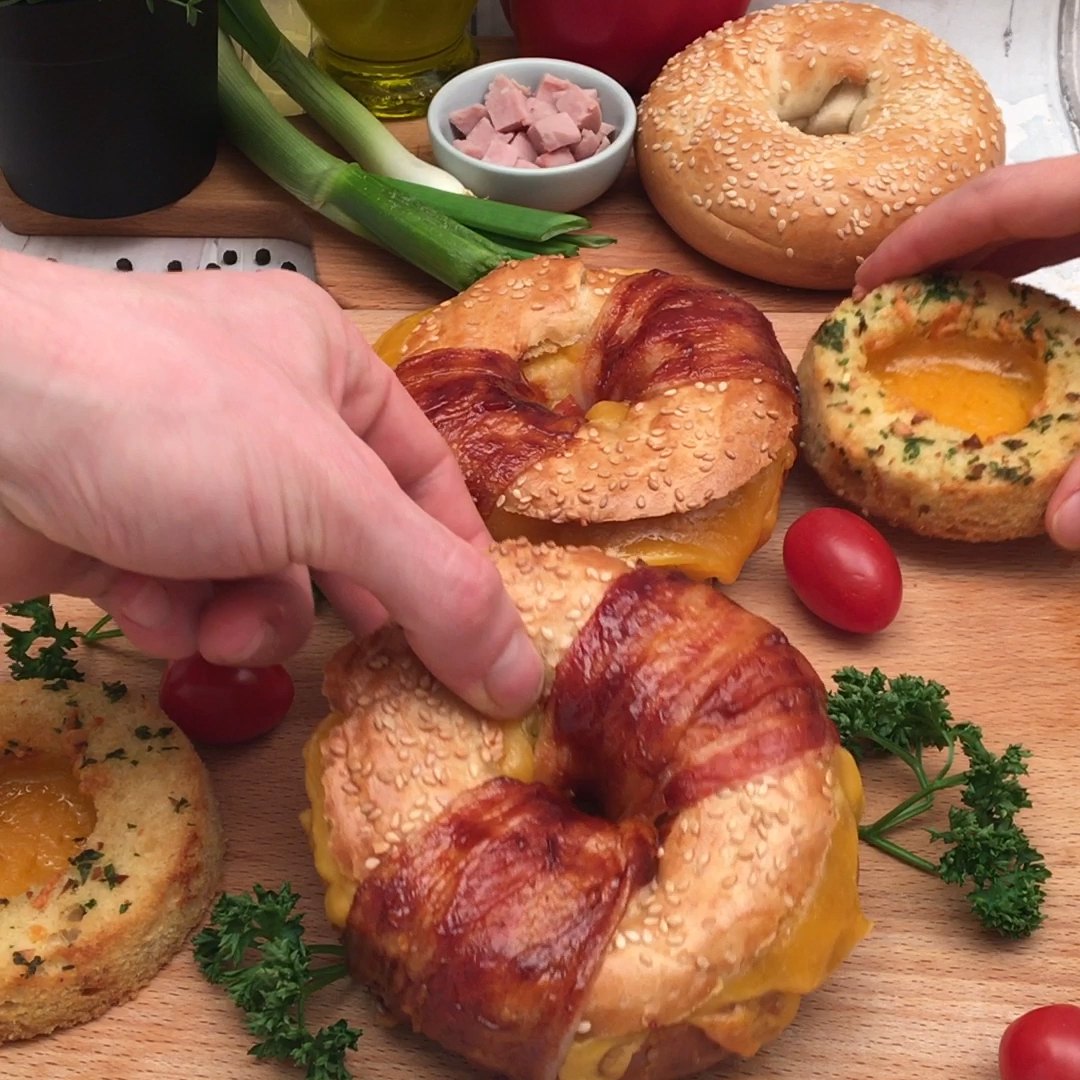 Breakfast Bagel!
So easy an egg can do it :)
Total time: 40 minutes
Ingredients for 4 people
4 bagels
3.5 oz diced ham
1 red bell pepper
2 spring onions
4 eggs
1/2 cup milk
5 tbsp butter
1 clove garlic
1 cup grated cheddar
12 slices cheddar
16 slices bacon
Parsley
---
Tools
1 sheet pan
Parchment paper
1 shotglass
---
Step 1/3
Cut off the tops of the bagels and then remove a ring of the insides, keeping it all in one piece. Divide up the diced ham between the emptied-out bagels, add diced pepper and chopped spring onions. Beat together the eggs and milk, then pour inside the bagels. Place on a parchment-lined sheet pan and bake 15 minutes at 350 °F.
Step 2/3
Mix the melted butter with chopped parsley, chopped garlic, and brush onto the inner bagel rings that you removed earlier. Put the rings on the sheet pan with the bagels, and add the grated cheddar to the centers.
Step 3/3
Stack 3 slices of cheddar in the form of a star, then use a shot glass to remove a circle from the center. Repeat until you have 4 cheddar stars, then place these on top of the bagels. Close up the bagels with the tops of the bread, then wrap 4 slices of bacon around each bagel to seal them. Bake 5 minutes at 375 °F, then enjoy.