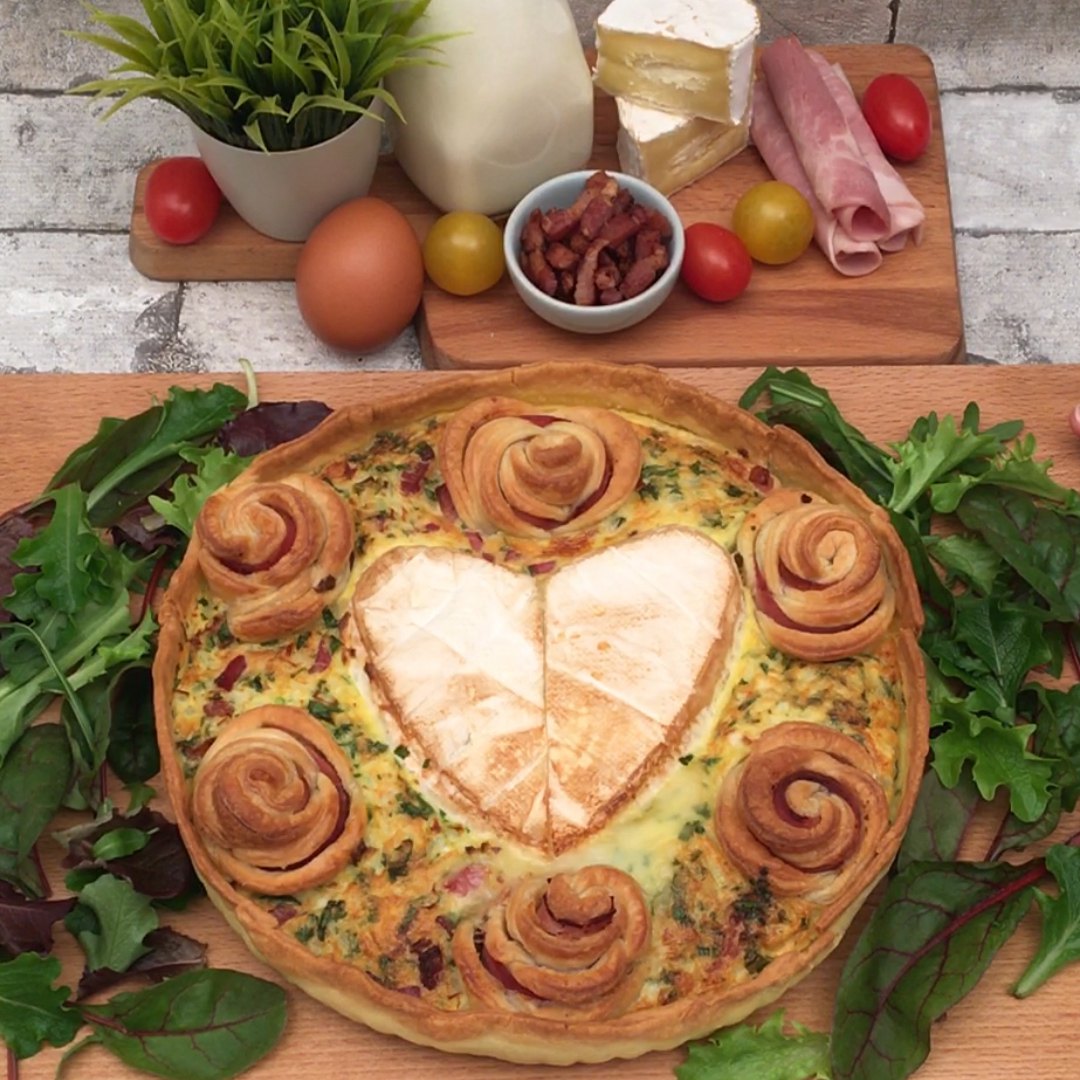 Fall in Love with this Quiche
No Valentine? No problem!
Total time: 35 minutes
Ingredients for 6 people
2 puff pastries
3 slices ham
1 pie dough
1 cup bacon, diced
1 whole brie cheese
4 eggs
1 onion
2 tbsp sour cream
Parsley
Salt & pepper
---
Tools
1 pie pan
---
Step 1/3
Cut 24 discs out of the puff pastry and lay them in slightly overlapping rows of 4. Place a slice of ham on each row of discs and fold the row in half lengthwise. Then roll the pastries on themselves to form roses.
Step 2/3
Lay the pie dough in the pie dish and arrange the roses on top in a circle. Cut the brie cheese in 2 diagonally, turn one of the halves over and stick the cut sides together to form a heart. Place this heart in the middle of the dish, between the roses.
Step 3/3
Arrange the fried bacon around the heart, between the roses. Mix the eggs, chopped onion, sour cream, chopped parsley, salt, and pepper. Pour this mixture into the dish around the heart and bake for 30 minutes at 350 °F. Serve hot and enjoy!