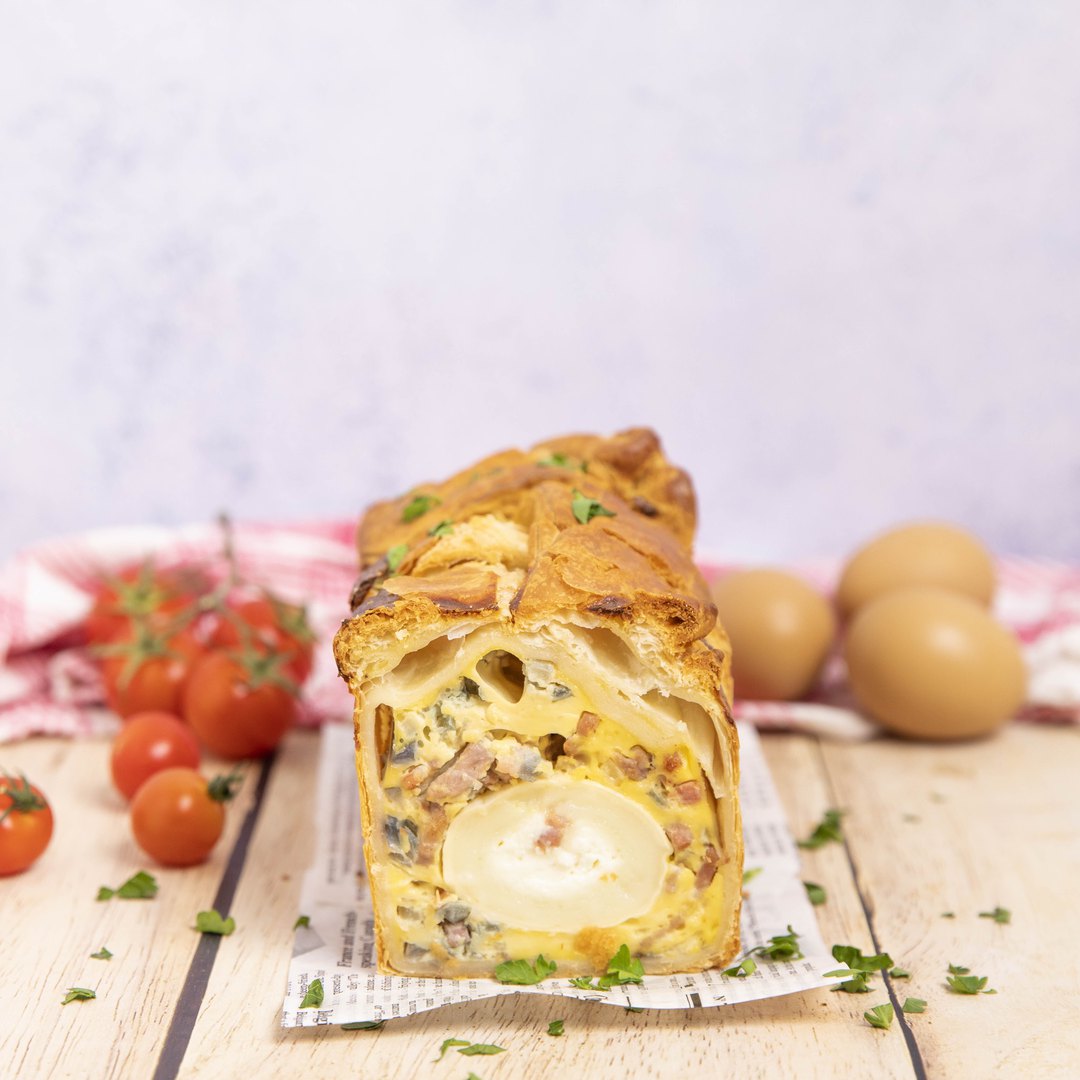 Goat Cheese Quiche
In a not so traditional shape :)
Made by you!
Ingredients
2 puff pastry sheets
5 eggs
4/5 cup heavy cream
1 red onion
1 1/2 cups bacon, diced
2 logs goat cheese
Parsley
Salt & pepper
Tools
1 loaf pan
1. Lay the puff pastry sheets in the loaf pan, letting it hang over the sides. Mix the eggs, cream, chopped onion, chopped parsley, salt, pepper, and fried bacon.
2. Arrange the 2 goat cheese logs in the pan and pour the mixture over them. Fold the dough down to close the loaf and bake for 1 hour at 350 °F. Turn out of the mold, slice, and enjoy!
Similar recipes from Chefclub