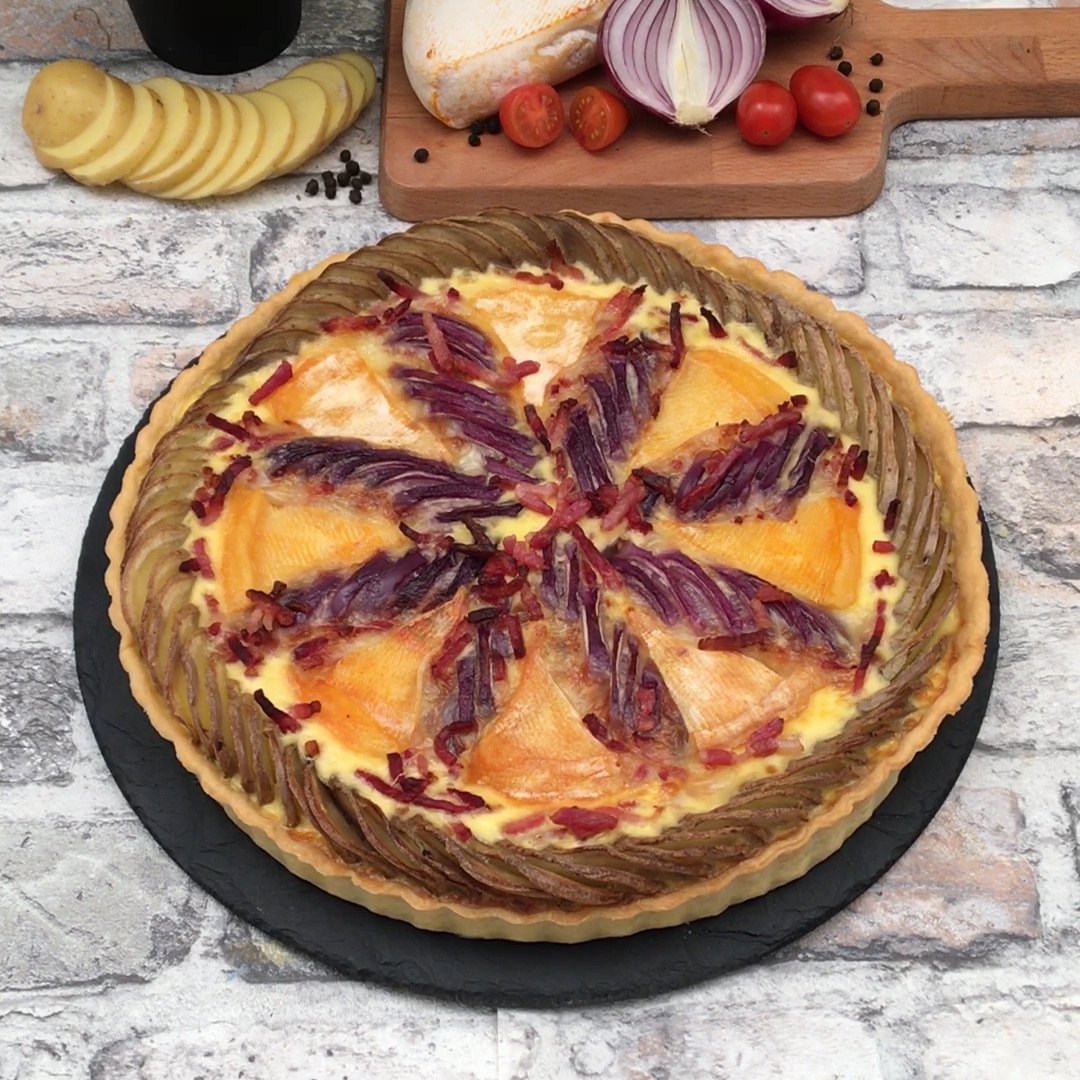 Compass Quiche
Simple goodness to share.
Total time: 25 minutes
Ingredients for 4 people
1 pie dough
1 reblochon cheese
4 red onions
3 potatoes
3.5 oz diced bacon
4 eggs
1 cup heavy cream
---
Tools
1 pie pan
---
Step 1/3
Cut the reblochon into 8 slices and arrange the pieces in a circle about 1 inch from one another on the pie dough placed inside the pan.
Step 2/3
Cut the red onions in 2, then cut them in slices. Divide between the pieces of reblochon. Cut the potatoes in 2 pieces, then slice them. Arrange them around the cheese against the sides of the pie.
Step 3/3
Mix the eggs, the sautéed bacon, the heavy cream, the salt and pepper. Pour this mixture into the pie, then bake for 40 minutes at 350 °F. Enjoy hot.