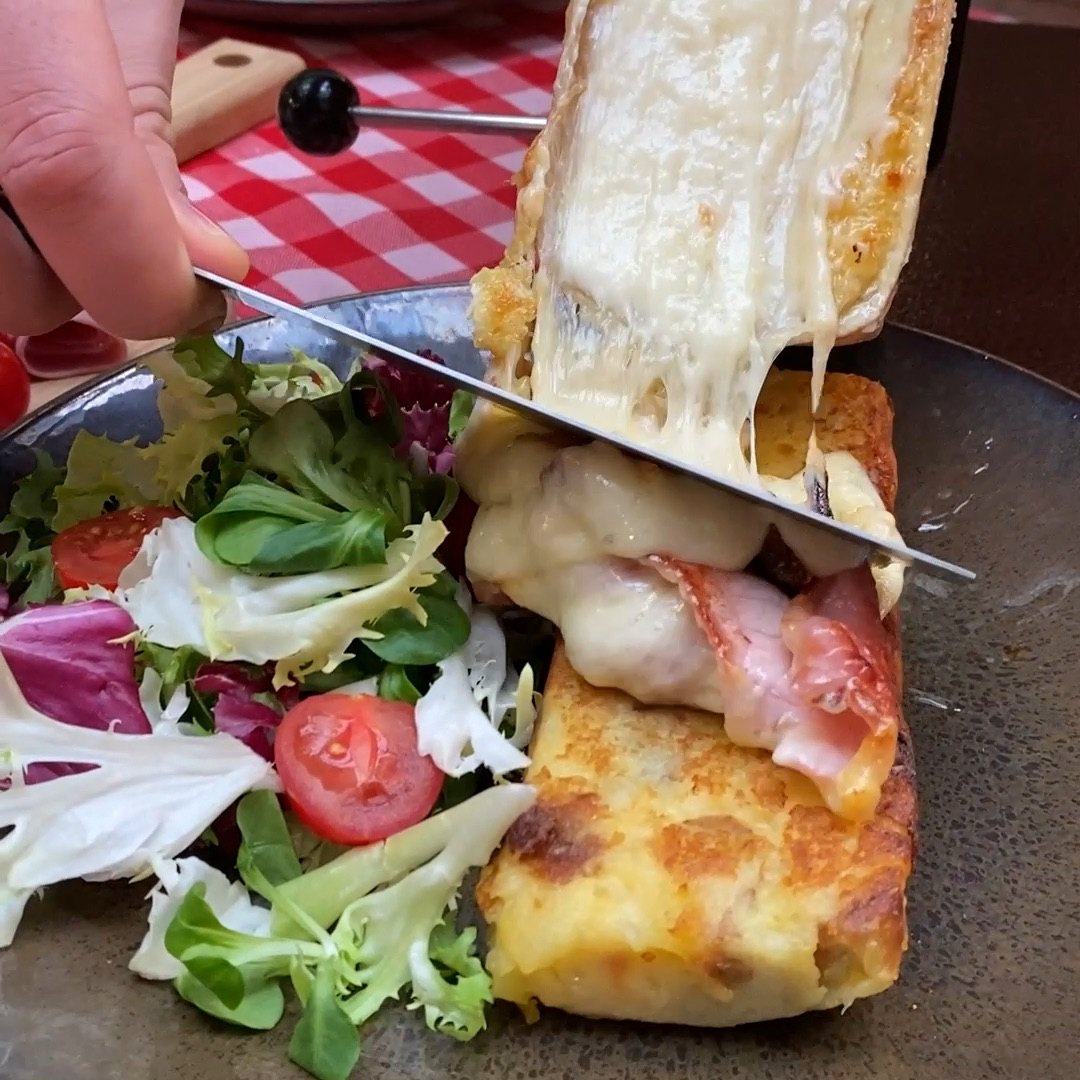 Cheesy Potato Sticks
Pair with your favorite toppings 🧀🥔😍
Made by you!
Ingredients
1/2 cheese wheel
7 potatoes
Olive oil
Salt & pepper
2/3 cup parmesan
1 egg
1/2 cup cornstarch
Lettuce
Cherry tomatoes
Bacon
Prosciutto
Pancetta
Pickles
Tools
Parchment paper
Cheese melting machine or electric griddle
1. Place the potatoes on a baking tray and season with a drizzle of olive oil and a pinch of salt and pepper. Bake for 45 minutes at 350 °F.
2. Once cooked, place the potatoes in a salad bowl. Add the parmesan, egg, cornstarch, salt, and pepper. Then mix with your hands to obtain a thick mixture. Place on parchment paper and flatten to form a large rectangle 1 inch thick and place in the freezer for 20 minutes. Cut out 4 strips of this potato mix and cook them on each side in a frying pan in a drizzle of olive oil until golden brown. Serve on plates with salad and cherry tomatoes.
3. Melt the 1/2 wheel of cheese using a cheese melting machine. You can also melt the cheese on an electric griddle. Add slices of cold cuts (ham, pancetta, prosciutto) on top and pour over the potato sticks. Enjoy with pickles!
Similar recipes from Chefclub