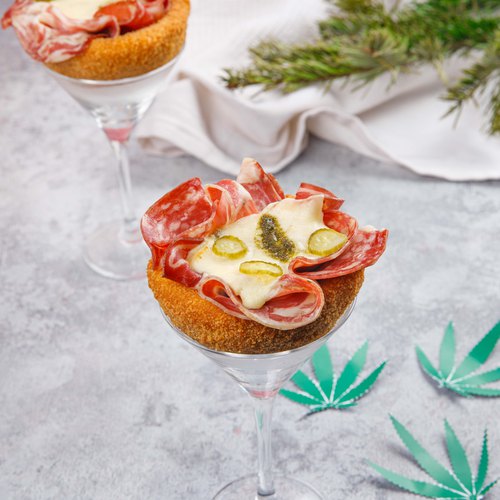 CBD Cheesy Potato Bowl
CBD Cheesy Potato Bowl! You're ganja have a good time with this recipe 🥴🧀🥔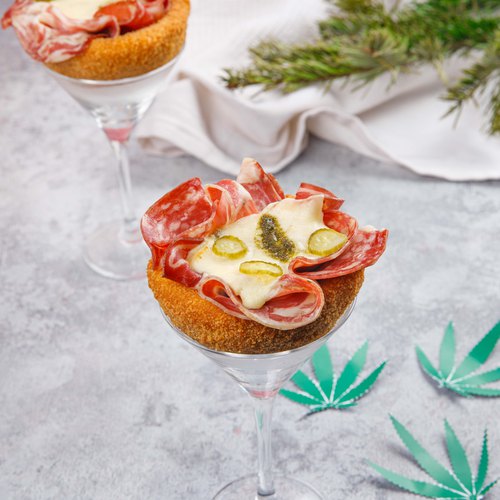 ---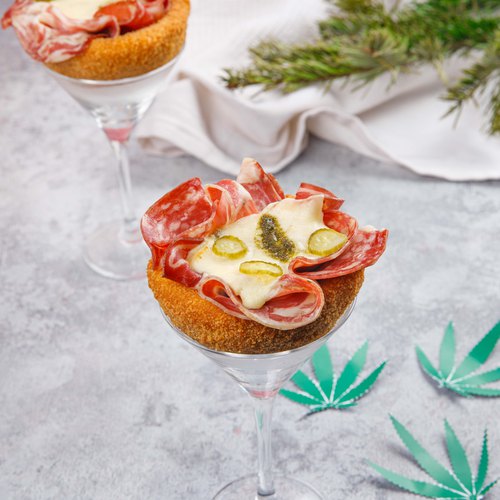 ---
Total time: 45 minutes
Prep time: 45 minutes
Ingredients for 3 people
0.4 lb of potatoes
0.4 cup of milk
1 tbsp of sour cream
1/2 raclette cheese
3 tbsp of CBD
5 1/2 tbsp of olive oil
1 clove garlic
1/2 cup of flour
2 egg
1 cup of breadcrumbs
9 tbsp of onion confit
6 slices of salami
6 slices of pancetta
6 slices of coppa (italian ham)
2 pickles
Basil
Oil
---
Tools
Aluminum foil
Raclette grill
Skewers
---
Step 1/3
Peel and cut the potatoes into pieces, cook them in 1 liter of salted water then drain them. Mash the potatoes, mix them with the milk until smooth. Add the sour cream and set aside.
Step 2/3
Cut the wheel of raclette cheese in 2 then cut the half-wheel in 2 lengthwise. Mix the CBD, olive oil, basil leaves, garlic in a blender, pour the mixture on one side of the half wheel then cover with the other half. Weld the 2 parts with skewers then place the half wheel under the raclette machine.
Step 3/3
Form aluminum cones. Make spirals of mashed potatoes on each cone then reserve in the freezer. Unmold the mashed potatoes from the aluminum cones, dip them in flour, eggs and breadcrumbs then fry them in hot oil. Garnish the mashed potatoes with the onion confit. Place in each one either the coppa, the salami or the pancetta then. Pour the raclette cheese on each of the cones. Cut the picles into slices, arrange them on the melted raclette cheese and enjoy!