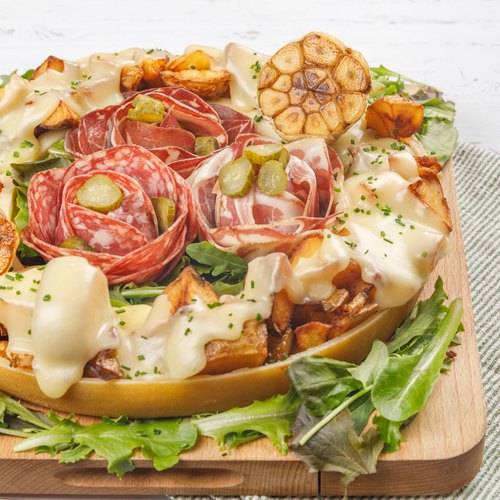 Flower Fondue Festival
Flower Fondue Festival! Everything is coming up roses 🤩🌹🧀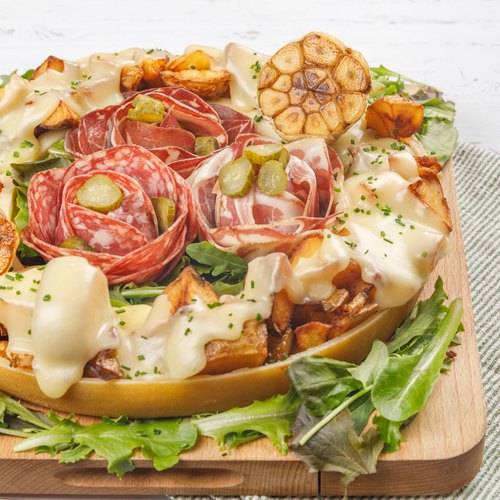 ---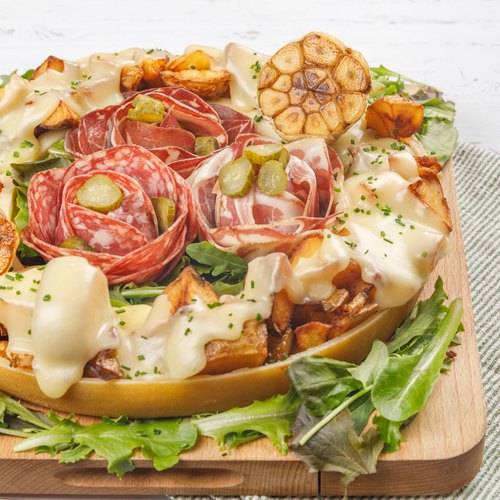 ---
Total time: 50 minutes
Prep time: 50 minutes
Ingredients for 6 people
1/2 raclette wheel
10 slices of pancetta
10 slices of coppa (italian ham)
10 slices of salami
0.4 cup of heavy cream
2 tbsp of olive oil
2 pickles
4 potatoes
Salad
Chives
Oil
Pepper
---
Step 1/3
Cut the half wheel of raclette cheese in two lengthwise, melt the end of the wheel then weld the 2 melted parts together. Trace a circle in the wheel of cheese, hollow out the inside circle and the end. Melt the cheese with the heavy cream and pepper in a saucepan. Cut the garlic into slices and sauté in the pan with a drizzle of oil.
Step 2/3
Cook the potatoes in boiling water, cut them into pieces, lightly crush the pieces, place them in a slotted spoon then fry them in hot oil. Cut the pickles into pieces in the bottom of 3 glasses, place the coppa, the pancetta and the salami on the edges of each glass to form flowers.
Step 3/3
Place the lettuce in the center of the cheese wheel, arrange the meat flowers in the center, place the fried potatoes in the space at the end then pour the melted raclette cheese over the potatoes. Place the garlic slices on the cheese, sprinkle with chives and enjoy!