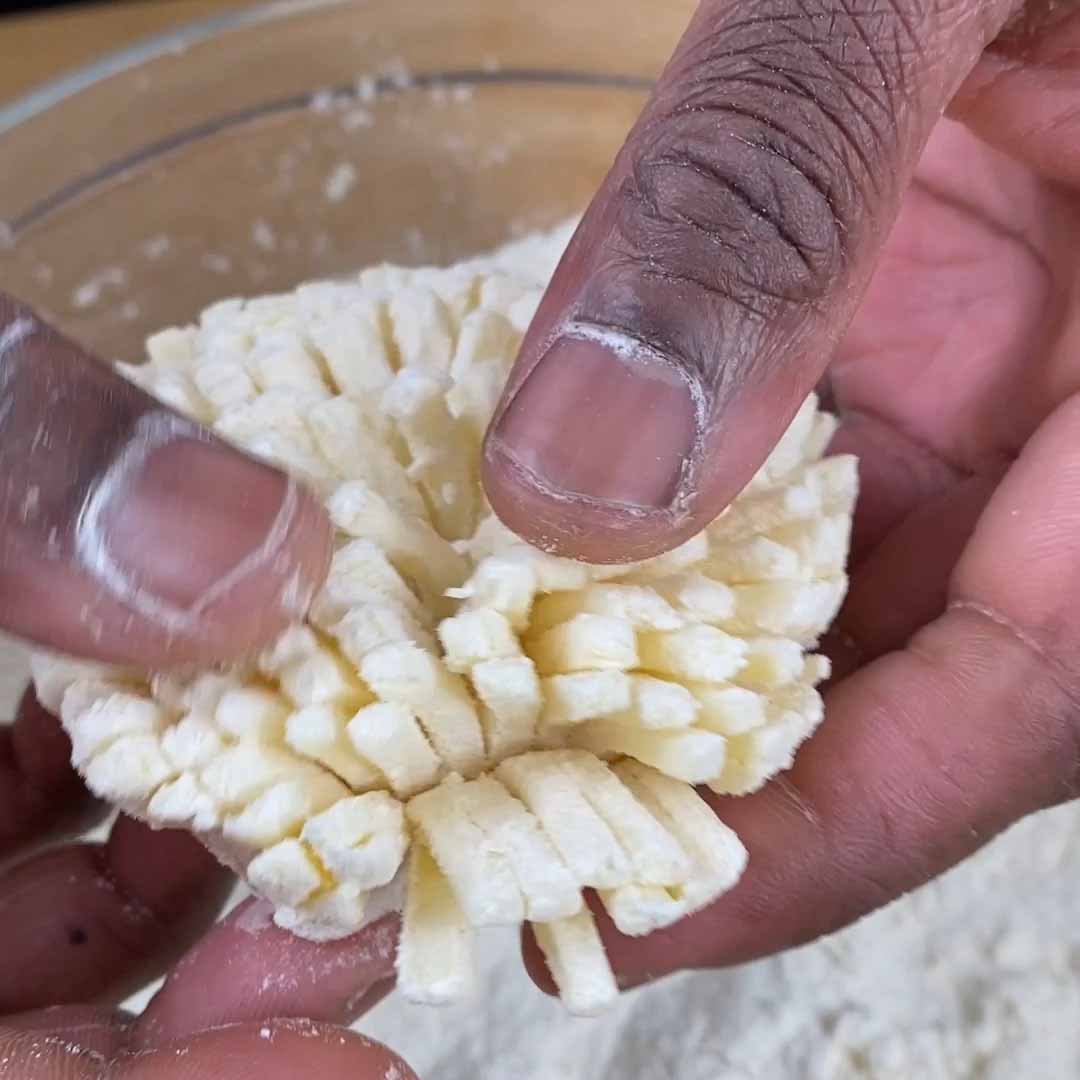 Cheeseburger Pie
No bun needed for this easy dinner casserole!
Ingredients
10 potatoes
2 tbsp butter
1/2 cup heavy cream
Shredded cheddar cheese
Olive oil
1 lb ground beef
1 onion, chopped
1 garlic clove
2 tbsp cajun seasoning
Flour
Vegetable oil
Pickles
Chives
Ketchup
Mustard
1. Peel and cut the potatoes into cubes. Place each cube between two chopsticks. Make a slice all the way down the potato until the knife stops at the chopsticks. Continue making slices all along the cube. Turn the potato and repeat the same cutting technique. Place them in salted water and let chill overnight. Boil any remaining potatoes to make mashed potatoes. Mix in salt, pepper, heavy cream, butter, and 1 cup of shredded cheddar cheese.
2. Cook the ground beef in olive oil, then add chopped garlic and onion along with salt, pepper, and the cajun seasoning. Remove from heat, then mix in the cream of mushroom soup and 1 cup of cheddar cheese. Place in a round baking dish, cover with the mashed potatoes, then bake for 20 minutes at 350 °F.
3. Coat the cut potatoes in flour, making sure that every part of the potato is covered. Fry in hot oil until golden brown. Season with salt, then place them on top of the cooked casserole. Garnish with chives, pickles, ketchup, and mustard. Enjoy!
Similar recipes from Chefclub