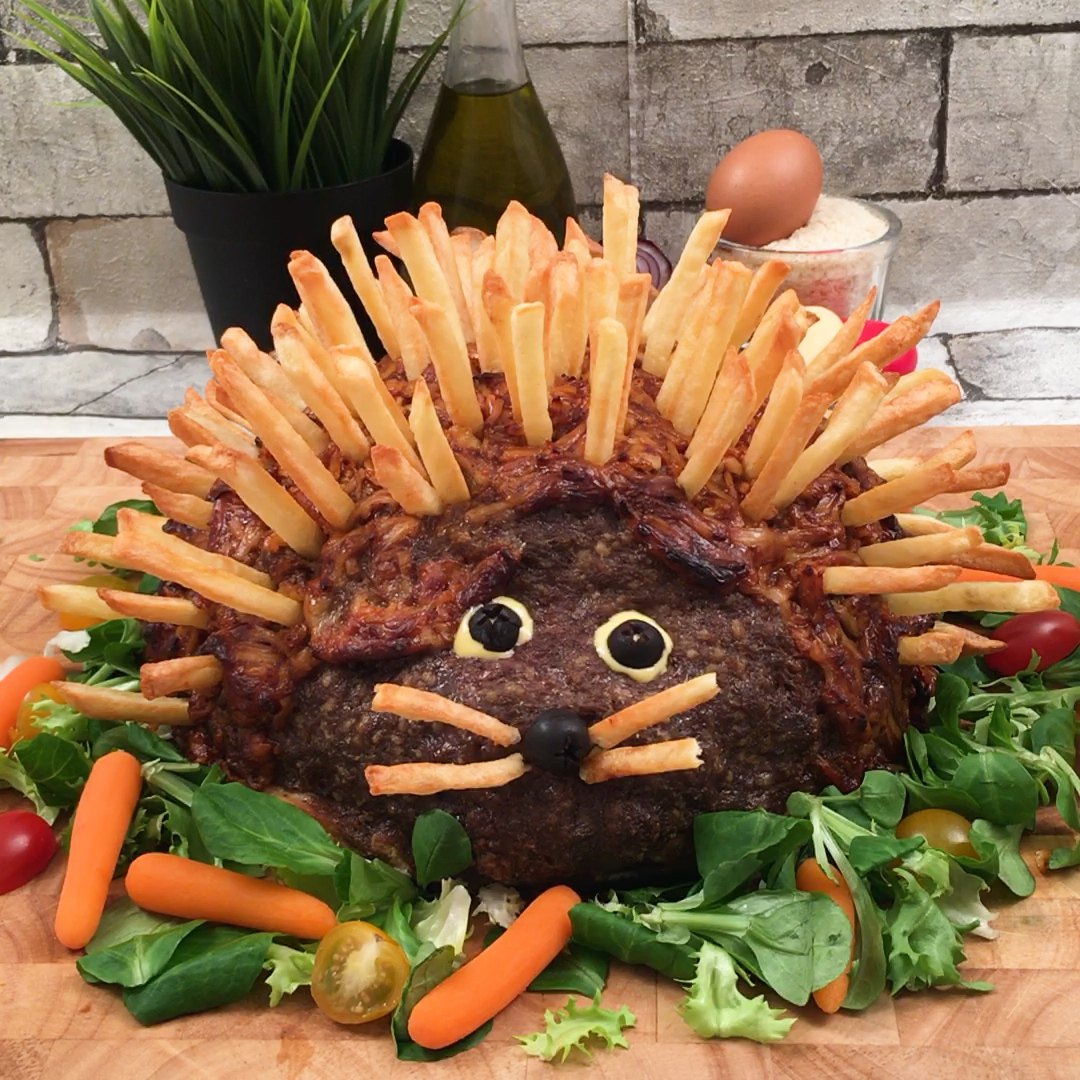 Meatball Rice Bowls
Delicious combination with creamy sauce and capers!
Total time: 35 minutes
Ingredients for 2 people
1/4 cup large capers
1/2 stick butter
1/2 cup flour
1/2 cup white wine
1 1/4 cups stock
3/4 cups heavy cream
1 1/2 cups rice, cooked
9 ounces cheddar cheese
1 pound ground beef
3 1/2 tablespoons breadcrumbs
2 egg yolks
Salt and pepper, to taste
Parsley, for garnish
Capers, for garnish
---
Tools
1 Chocolate egg
Corkscrew
2 small bowls
Egg carton
Kitchen twine
---
Step 1/3
Remove the surprise from the chocolate egg and make wholes in the plastic case using a corkscrew. Attach a length of kitchen twine to the top and secure. Fill the container with capers and set aside. In a saucepan, melt butter and add flour. Whisk until you have a golden brown paste. Add white wine, stock and heavy cream. Cook until the sauce is thickened and smooth. Place the plastic container containing the capers inside the cream and allow to infuse. Set aside on low heat.
Step 2/3
In a bowl, mix together the rice and cheddar cheese. Microwave for 2 minutes or until the cheese is melted. Mix well. Place two small bowls upside down and mold the rice mixture around them. Set aside. In a large bowl, add the ground beef, bread crumbs, egg yolks, salt and pepper. Mix well and form 6 meatballs. Place 1 meatball in each space of the egg carton. Place the rice bowls and meatballs on a baking tray and bake for 25 minutes at 350 °F.
Step 3/3
Unmold the rice bowls and place three meatballs inside each bowl. Cover the meatballs with the sauce and garnish with chopped parsley and capers. Enjoy.