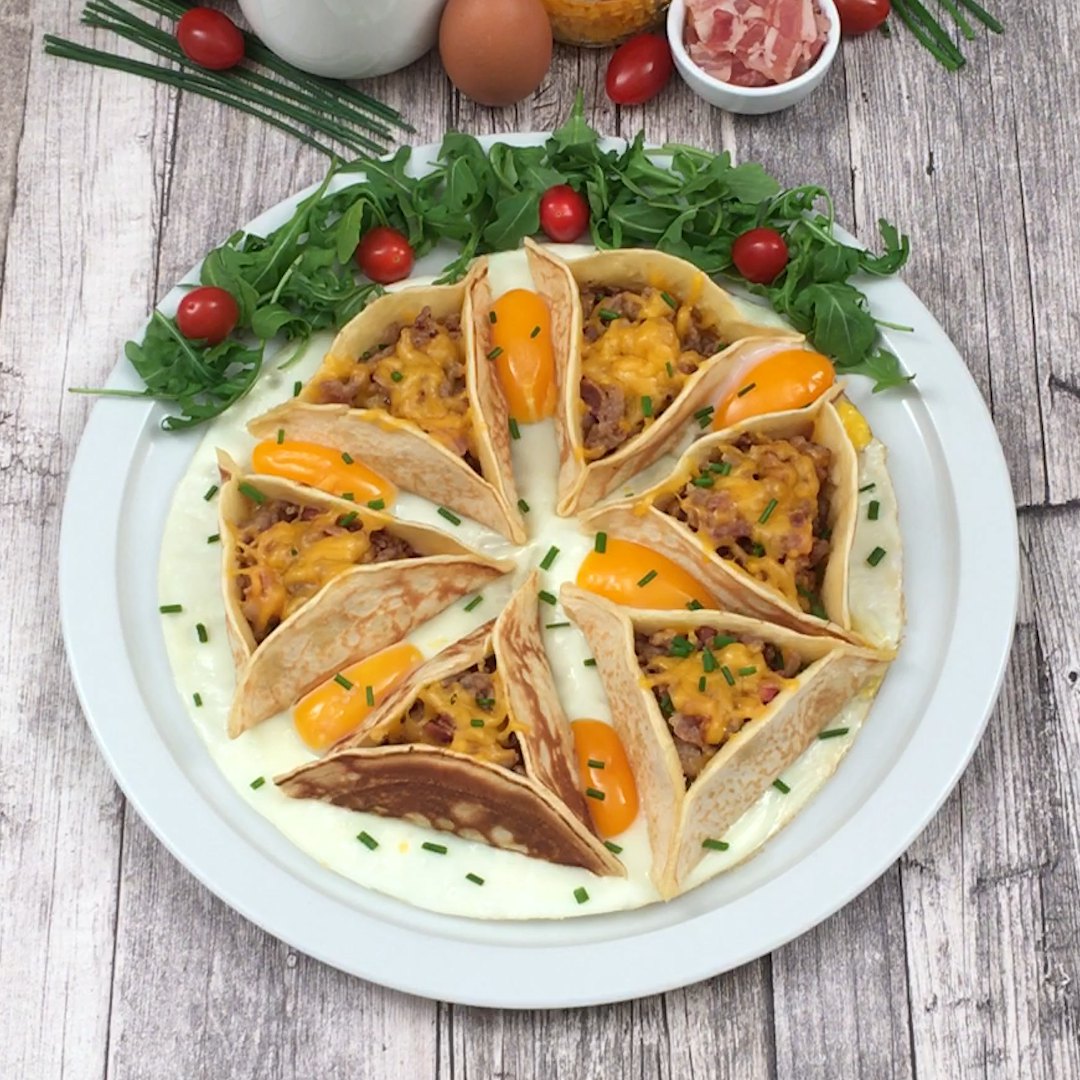 3-In-1 Breakfast Pancakes
A little something for everybody! 🥞
---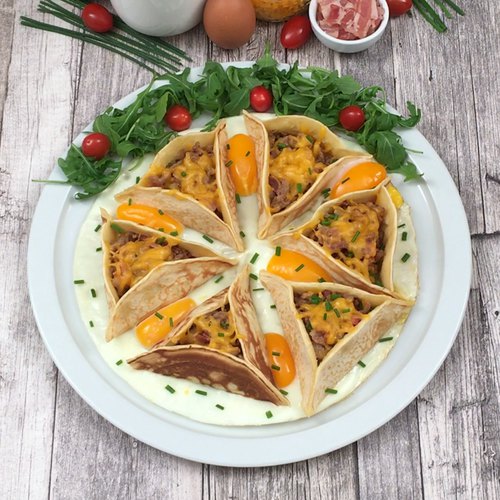 ---
Total time: 30 minutes
Ingredients for 6 people
1/4 lb breakfast sausage
1/4 lb bacon
1 1/2 cup cheddar cheese
7 eggs
1 1/4 cups milk
1/2 cup water
1 tsp sugar
1 tsp salt
1 2/3 cups flour
2 tsp baking powder
Chives
---
Step 1/3
In a skillet, cook together the breakfast sausage and chopped bacon. When cooked through, mix in 1 cup of grated cheddar cheese.
Step 2/3
In a mixing bowl, mix together one egg, milk, and water. Then mix in flour, sugar, baking powder, and salt. Ladle the batter into a greased hot skillet. Cook until the pancakes begin to bubble, then remove from the pan. Repeat with the remaining batter. Spoon the meat mixture on the crepes. Fold the ends around the meat mixture to create a triangle.
Step 3/3
Cook the eggs in a hot greased skillet. Place the pancakes in the egg mixture. Top with more cheddar cheese. Place the top on the skillet and let cook. When the eggs are cooked place everything on a plate, garnish with chives, and enjoy!