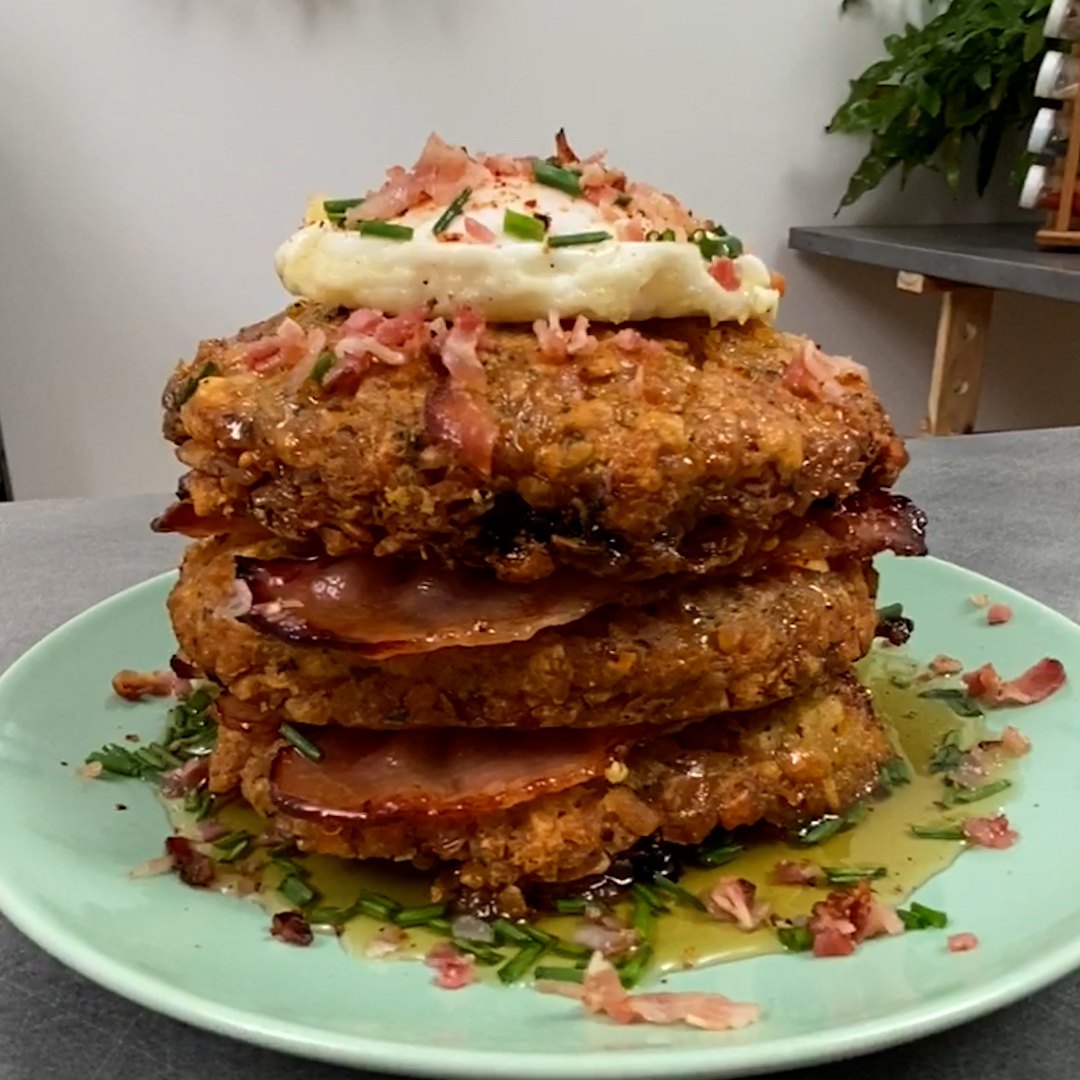 Tater Tot Pancakes
This classic tater form just got elevated!
Total time: 20 minutes
Ingredients for 2 people
1 package tater tots
Parsley
Eggs
Cheddar cheese
Caramelized onions
Grilled peppers
Salt
Bacon, cooked
Paprika
Chives
Maple syrup
Diced bacon
Vegetable oil, for frying
---
Tools
Cooling rack
1 small metal ring
Parchment paper
2 baking sheets
---
Step 1/2
Place a package of defrosted tater tots on a parchment lined baking sheet. Press down a clean cooling rack on the tater tots mashing them. Place them in a mixing bowl along with parsley and 1 egg. Roll the tater tots into 6 equal- sized balls. Cover with parchment paper, then use a baking sheet to press down on the tater tots creating pancakes. Grate cheddar cheese over half the pancakes, then caramelized onions and grilled peppers, followed by more cheddar cheese. Cover with the second pancake, sealing the edges. Fry each side with hot oil.
Step 2/2
Place a metal ring in the hot oil. Crack an egg into the metal ring, spooning hot oil over the egg to cook it. Cover two pancakes with more cheddar and cooked bacon. Stack the pancakes on top of each other and top with the fried egg. Sprinkle with salt, paprika, and chives. Drizzle with maple syrup and diced bacon. Enjoy!