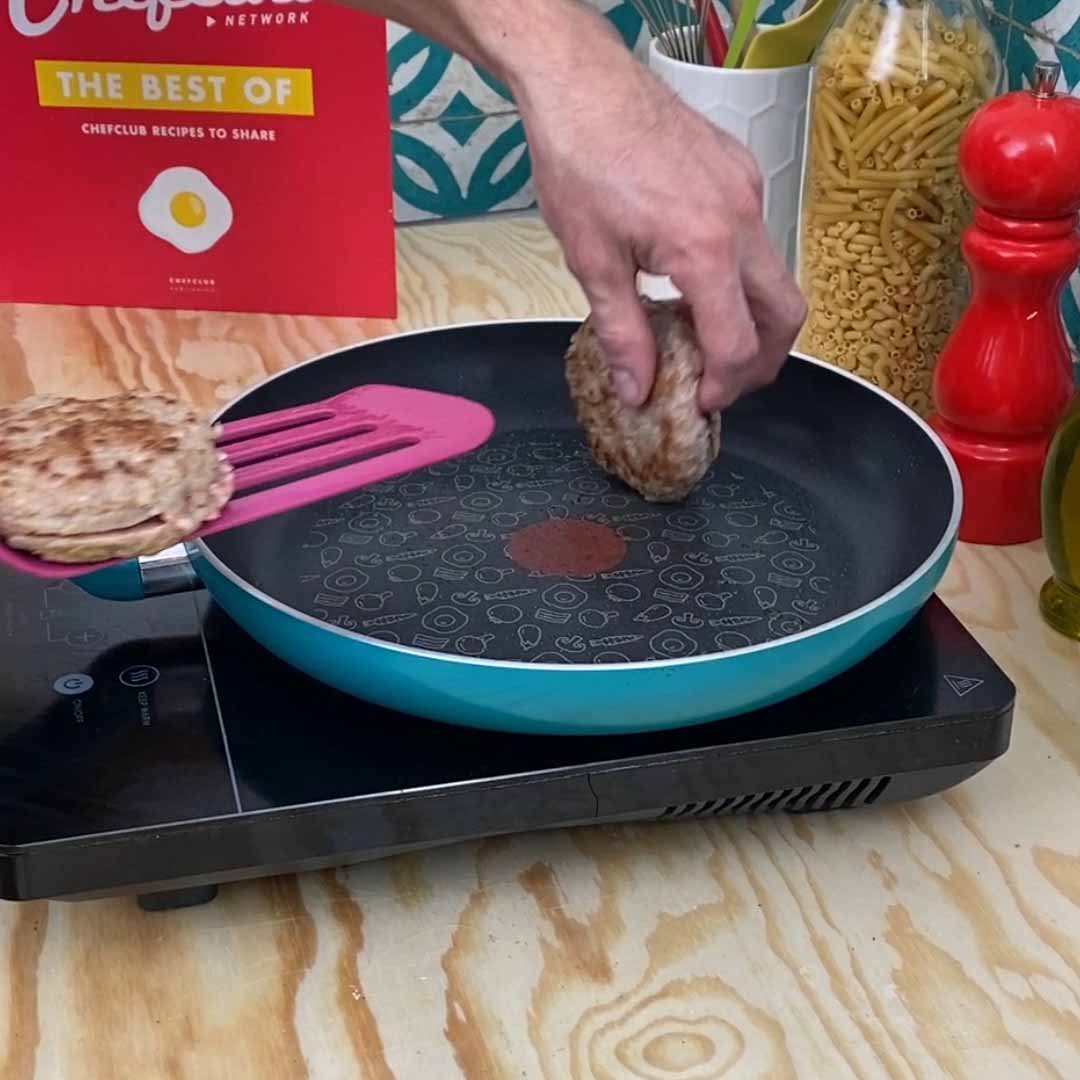 Sausage in Pancakes
The sausage is IN the pancakes!
---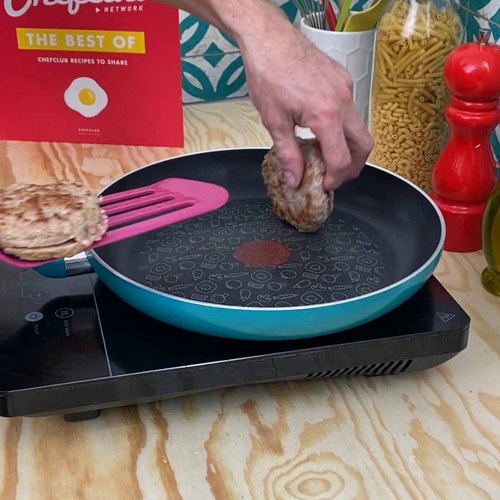 ---
Total time: 30 minutes
Ingredients for 8 people
Cooking spray
2 eggs
Salt
Paprika
1/2 cup water
2 sausage patties
2 american cheese slices
Macaroni & cheese
Pancake batter
Vegetable oil
Butter
Maple syrup
---
Tools
2 metal jar lids
Glass mixing bowl
Large jar
Parchment paper
---
Step 1/4
Crack an egg into each clean jar lid, then place the jar lid onto a hot skillet. Season with salt and paprika. Place the water in the skillet and cover the eggs with the mixing bowl. Let steam until eggs are cooked. Remove from heat. Clean the skillet.
Step 2/4
In the skillet, brown each side of the sausage patties. Cut in half, then place the uncooked side down on the skillet. Place a cheese slice on each sausage patty and close the patty. Set aside.
Step 3/4
Line the large jar with parchment paper. Place a layer of macaroni and cheese at the bottom, then a sausage patty, then egg. Surround the sides with more macaroni and cheese, then continue with the second sausage, patty, and egg. Surround the sausage and eggs with macaroni and cheese until the jar is full. Freeze 1 hour.
Step 4/4
Remove the macaroni and cheese cylinder from the mold. Cover completely with pancake batter. Deep fry in hot oil until golden brown. Enjoy with butter and maple syrup!