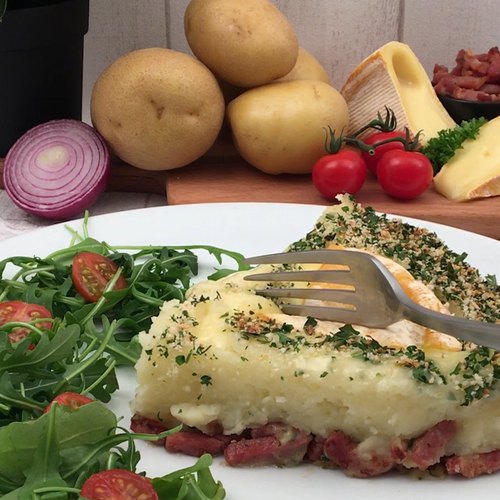 Cheesy Shepherd's Pie
And we didn't forget the bacon.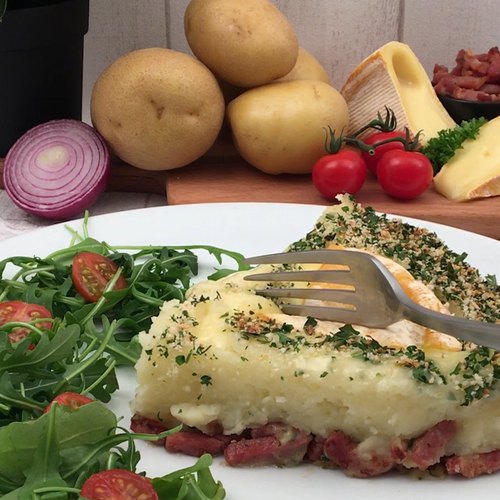 ---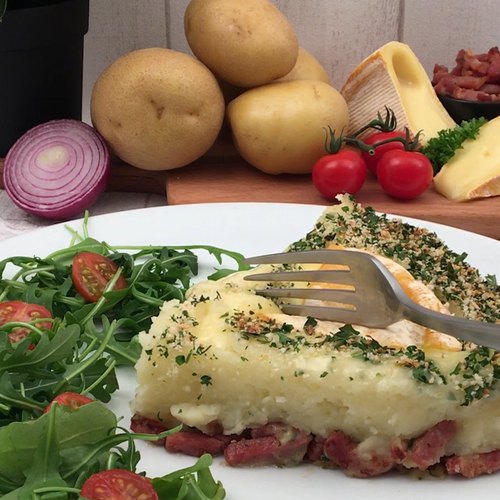 ---
Ingredients for 6 people
1 1/2 cups of bacon, diced
1 onion, chopped
1 bunch of parsley, chopped
2 lbs of potatoes
2/3 cup of butter
1 wheel camembert cheese
3/4 cup of breadcrumbs
3 cloves garlic
salt & pepper
---
Tools
Pie pan
---
Step 1/3
Fry the bacon with the chopped onion and chopped parsley and add to the bottom of the pie dish.
Step 2/3
Peel the potatoes, cook them in salted water, and mash them with the butter, salt, and pepper. Spread the mashed potatoes over the bacon.
Step 3/3
Cut the camembert into 6 and push the wedges into the the mash, in a circle. Mix the remaining chopped parsley with the chopped garlic and breadcrumbs and sprinkle over the mash. Bake for 20 minutes at 350 °F, cut into wedges, and enjoy!