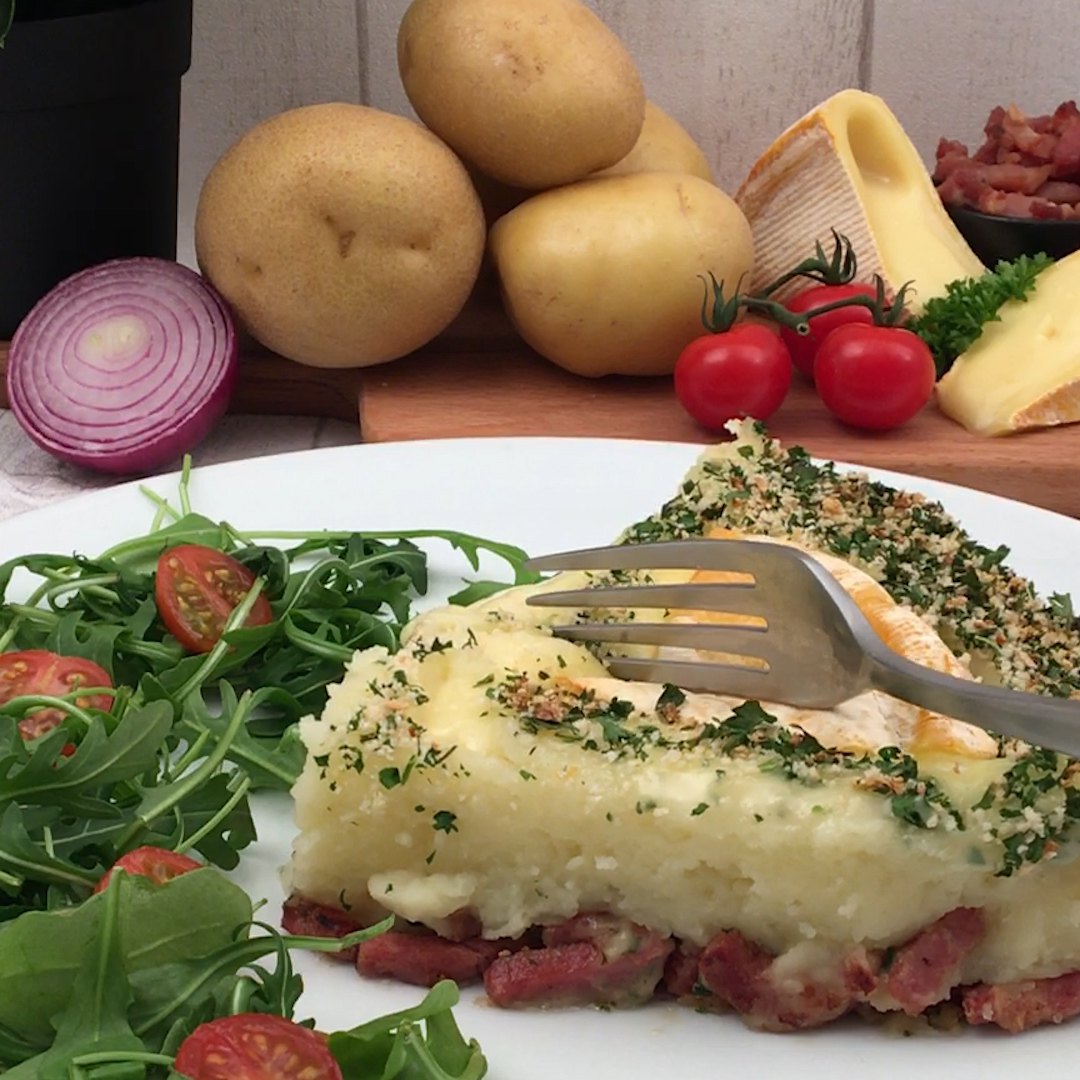 Cheesy Shepherd's Pie
And we didn't forget the bacon.
Made by you!
Ingredients
1 1/2 cups bacon, diced
1 onion, chopped
1 bunch parsley, chopped
2 lbs potatoes
2/3 cup butter
1 wheel camembert cheese
3/4 cup breadcrumbs
3 cloves garlic
Salt & pepper
Tools
1 pie pan
1. Fry the bacon with the chopped onion and chopped parsley and add to the bottom of the pie dish.
2. Peel the potatoes, cook them in salted water, and mash them with the butter, salt, and pepper. Spread the mashed potatoes over the bacon.
3. Cut the camembert into 6 and push the wedges into the the mash, in a circle. Mix the remaining chopped parsley with the chopped garlic and breadcrumbs and sprinkle over the mash. Bake for 20 minutes at 350 °F, cut into wedges, and enjoy!
Similar recipes from Chefclub