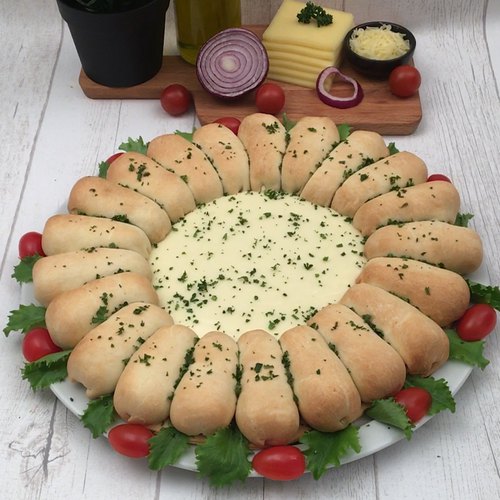 Pizza cheesy
This crust will not be forgotten!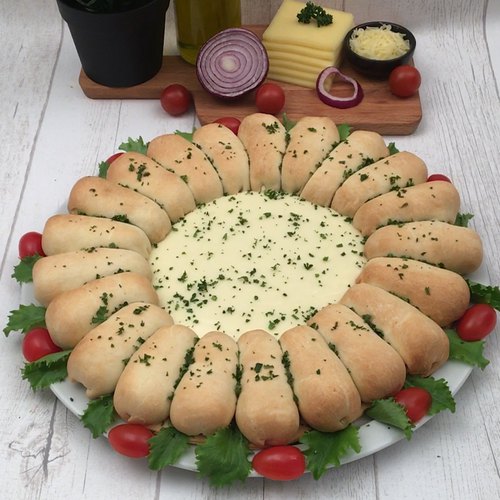 ---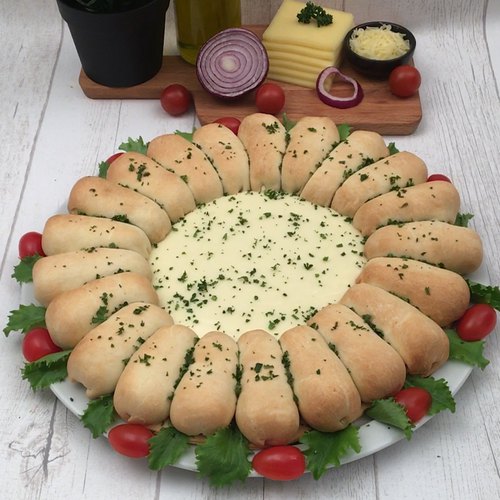 ---
Ingredients for 6 people
3 pizza doughs
1 onion
1 1/2 cups of bacon, diced
10 slices of raclette
3 1/2 fl oz of white wine
olive oil
parsley
---
Tools
Baking tray
Parchment paper
---
Step 1/4
Spread out 2 of the pizza doughs into large rectangles and cut each into 12 squares.
Step 2/4
Fry the chopped onion with the bacon, add chopped parsley, and spread on the dough squares. Roll each square into a log.
Step 3/4
Arrange all the logs side by side around the edge of the third dough, placed on the baking tray lined with parchment paper. Brush with olive oil and bake for 20 minutes at 350 °F.
Step 4/4
Melt the raclette with the white wine and pour into the center of the oven-fresh pizza. Sprinkle with chopped parsley and enjoy by dipping the logs in the melted cheese.