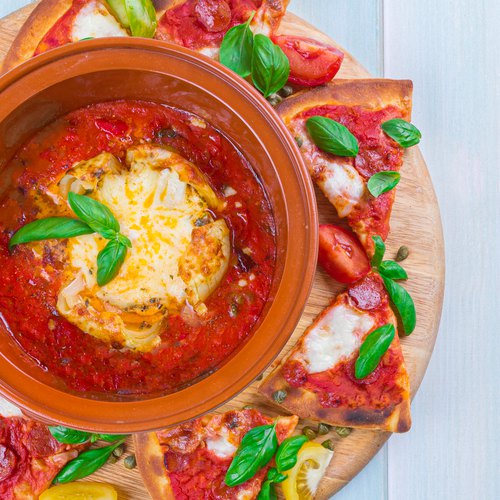 Stuffed Pizza Bites
Stuffed Pizza Bites! Take a slice of life 😎🍕🧅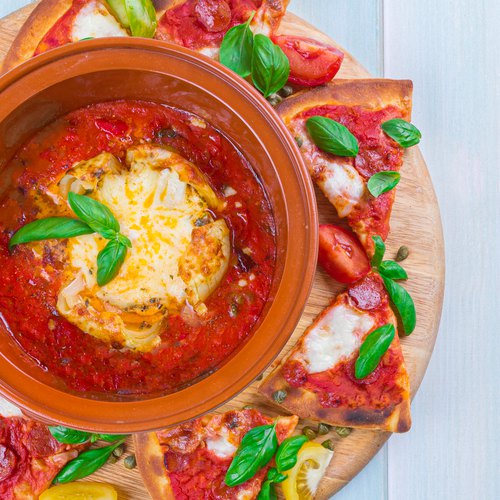 ---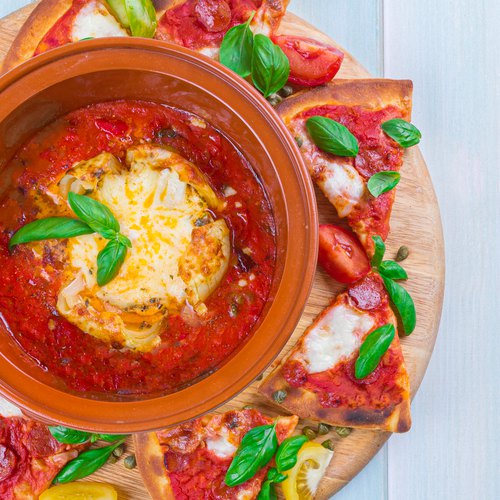 ---
Total time: 25 minutes
Cook time: 25 minutes
Ingredients for 4 people
2 pizza doughs
5.3 oz of grated mozzarella
5 tomatoes
10 slices of pepperoni
3/5 cup of tomato sauce
1 onion
2 large mozzarella balls
3 tsp of oregano
20 leaves of basil
3 tsp of pepper
Marinara sauce
20 capers
2 anchovies
1 cloves of garlic
Olive oil
---
Step 1/3
Stuff the pizza dough with mozzarella and chopped tomatoes. Fold the pizza dough over and cut into triangles.
Step 2/3
Place the triangles on a hot grill and allow to cook. Flip over and cover with tomato sauce, grated mozzarella and slices of pepporoni. Cook for 5 minutes.
Step 3/3
Empty a cooked onion and insert a mozzarella ball coated in spices. Place the onion in a dish with the marinara sauce and bake 10 minutes at 350°F. Serve with the stuffed pizza bites and enjoy!