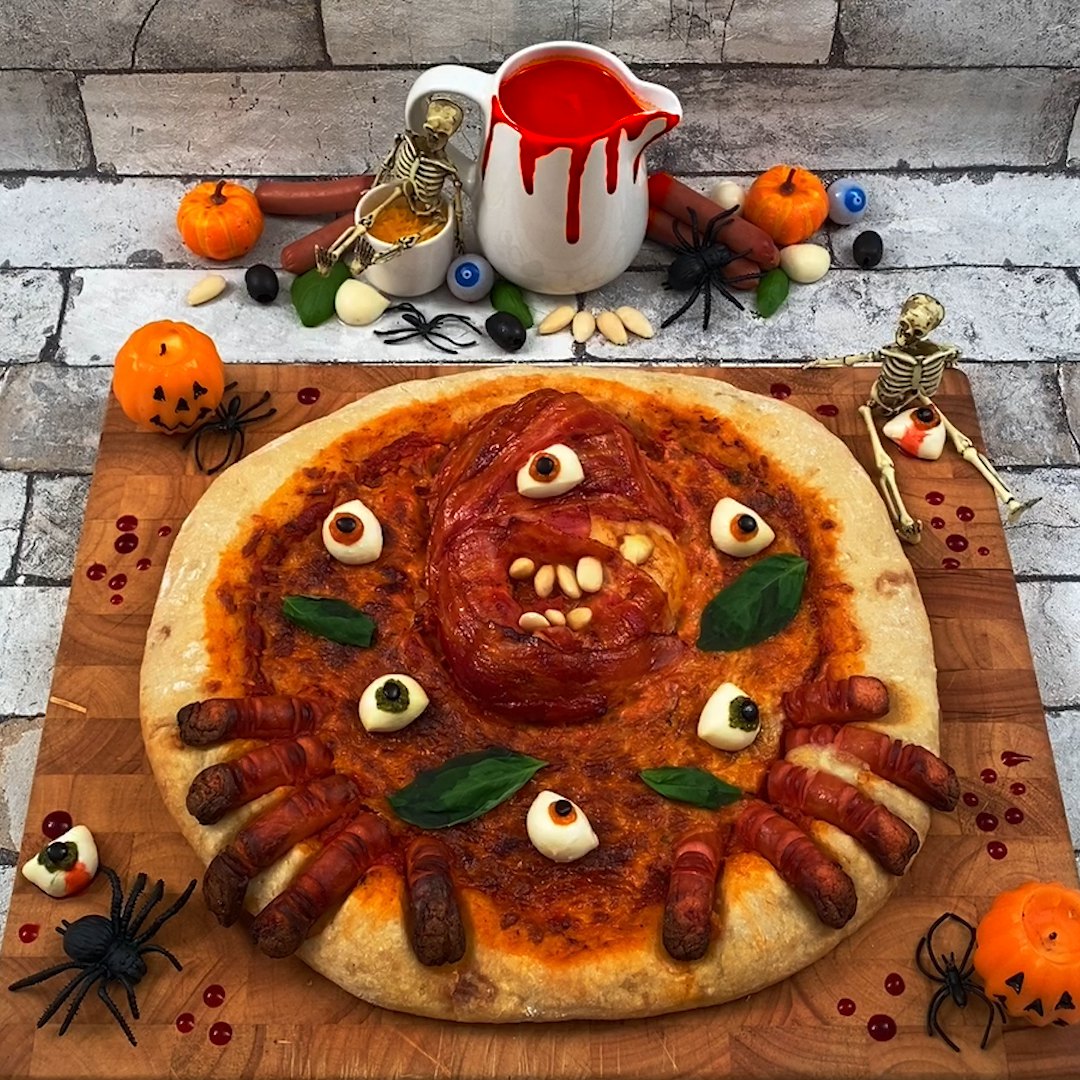 Halloween Pizza
Frightfully delicious! 🧟‍♂️🍕😆
Made by you!
Ingredients
2 pizza doughs
Tomato sauce
Black olives
Pesto sauce
Mini mozzarella balls
Large mozzarella balls
Almonds
Bacon
Shredded mozzarella cheese
1. Roll out the pizza dough and sprinkle cheese around the border. Fold the edges of the pizza around the cheese, creating a stuffed crust. Cover the pizza with tomato sauce and more cheese.
2. On the second pizza dough, place the large mozzarella ball on one end and fold over the dough to form the head. Then wrap the head in bacon. Place on the pizza and fill the mouth with tomato sauce. Cut the hot dogs in half and cut pieces of the ends to make a nail shape. Place around the edge of the pizza. Add a little extra cheese around the hot dogs. bake for 25 minutes at 350 °F
3. Place almonds in the mouth of the head to create teeth. Cover with basil leaves and mini mozzarella balls. Place dots of tomato sauce on half of the mini mozzarella balls and pesto sauce on the other half. Put small pieces of black olives in the sauce to create eyes.
Similar recipes from Chefclub