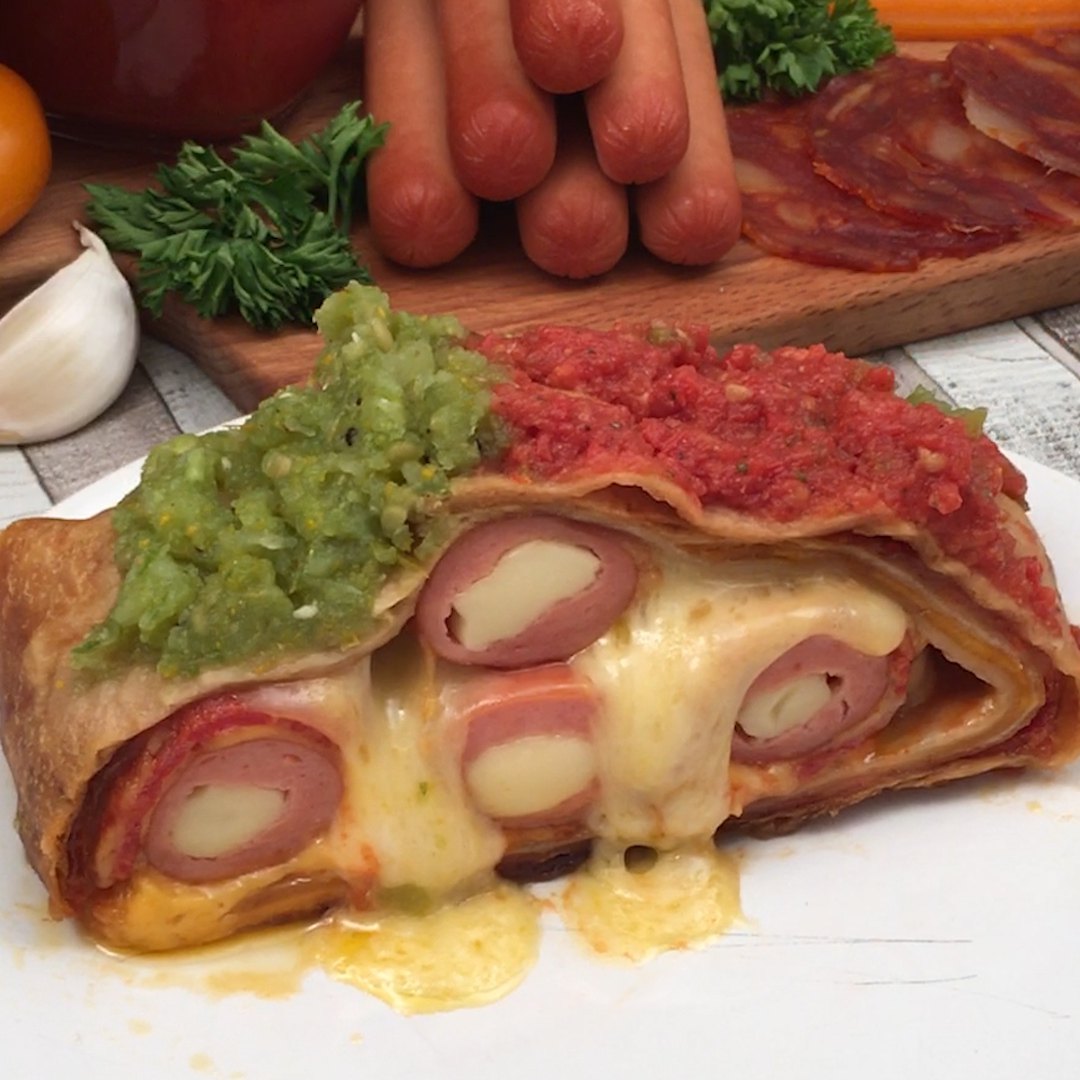 Cheesy Blaster Enchiladas
30 Rock, we see you. 😮🍕🌭
---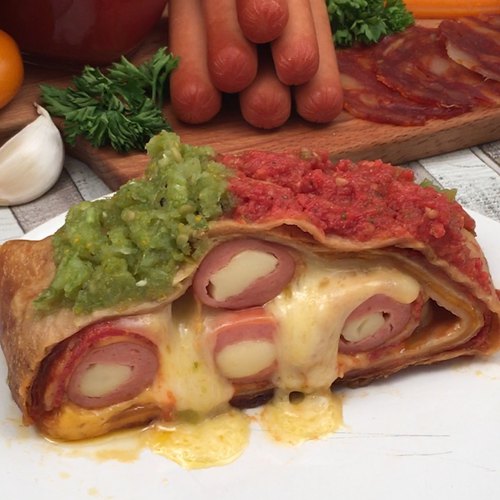 ---
Total time: 60 minutes
Ingredients for 8 people
6 tortillas
1 jar tomato sauce
10 pieces of pepperoni
Sliced cheddar
8 hot dogs
8 sticks of Monterrey Jack cheese
Grated mozzarella
Enchilada sauce
---
Tools
Parchment paper
---
Step 1/4
Remove the center from each hot dog and insert a stick of Monterrey Jack cheese.
Step 2/4
Create a large rectangle with the cheddar slices, slightly overlapping them. Stack the hot dogs on the edge of the cheddar rectangle, and roll them up.
Step 3/4
Lay the tortillas in a rectangle, with each overlapping a bit. Spread pizza sauce on top of them, sprinkle with grated mozzarella, and top with pepperoni slices. Place the rolled-up hot dogs on top of the tortillas and roll them up again.
Step 4/4
On a baking sheet covered with parchment paper, bake the large tortilla roll for 30 minutes at 350° F. Remove from the oven, pour enchilada sauce on top, slice, and enjoy!