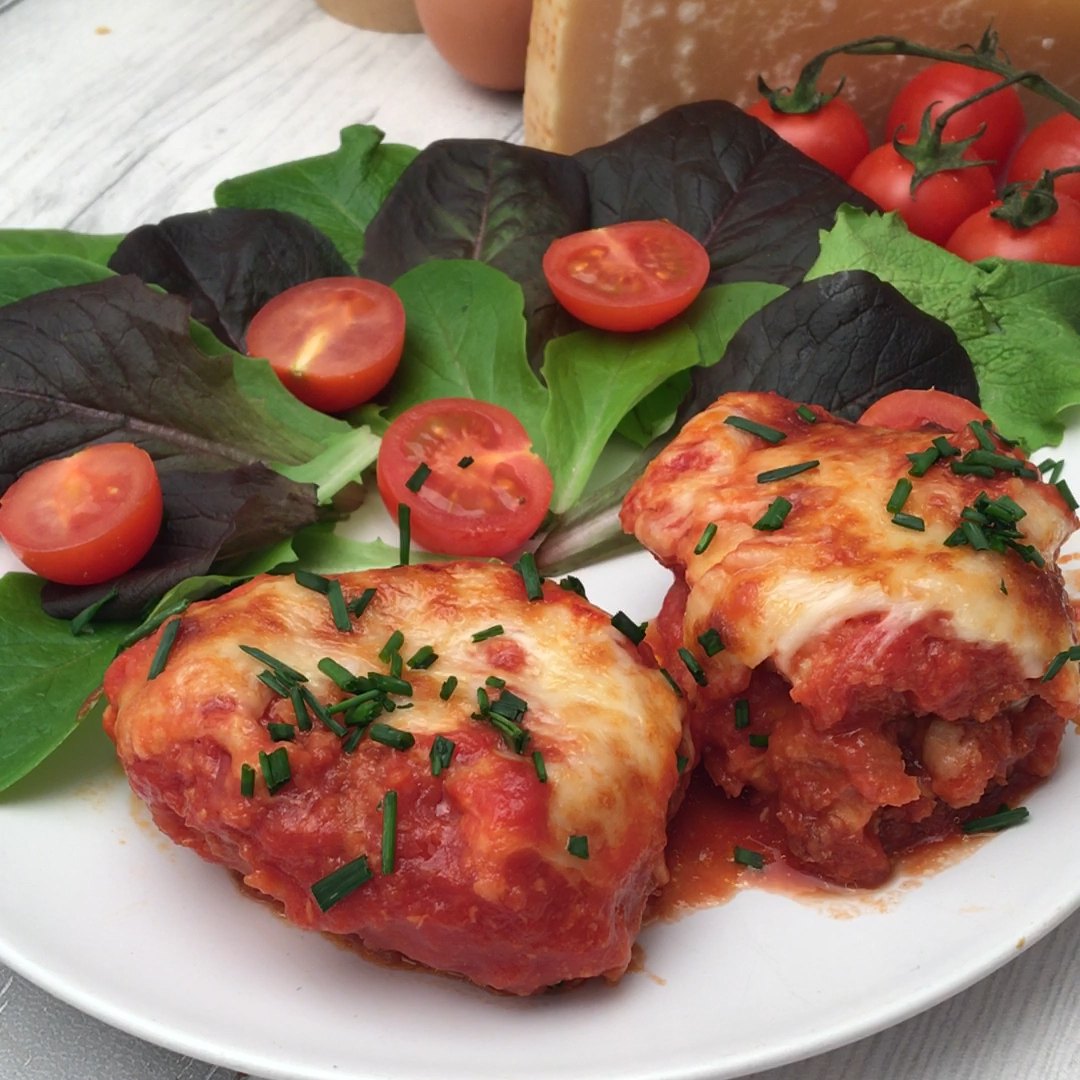 Mozzarella Chicken Bake
A new family favourite
Total time: 40 minutes
Ingredients for 4 people
2 chicken breasts
3 2/3 cups of grated mozzarella
1 3/4 cups of grated parmesan
1 1/3 cups of tomato sauce
1 1/4 cups of flour
3 eggs
1 1/4 cups of panko breadcrumbs
Vegetable oil
Chives
---
Step 1/5
Cut the chicken breasts in half and open them up. Sprinkle them with grated mozzarella and then close them and cut in half.
Step 2/5
Dip the chicken in flour, beaten egg, and panko breadcrumbs, and fry them for a few minutes in oil until golden brown.
Step 3/5
Place the chicken nuggets in an oven proof dish and top with tomato sauce.
Step 4/5
Add grated mozzarella and parmesan on top of the dish and bake for 20 minutes at 350°F.
Step 5/5
Garnish with chopped chives and enjoy with salad on the side.