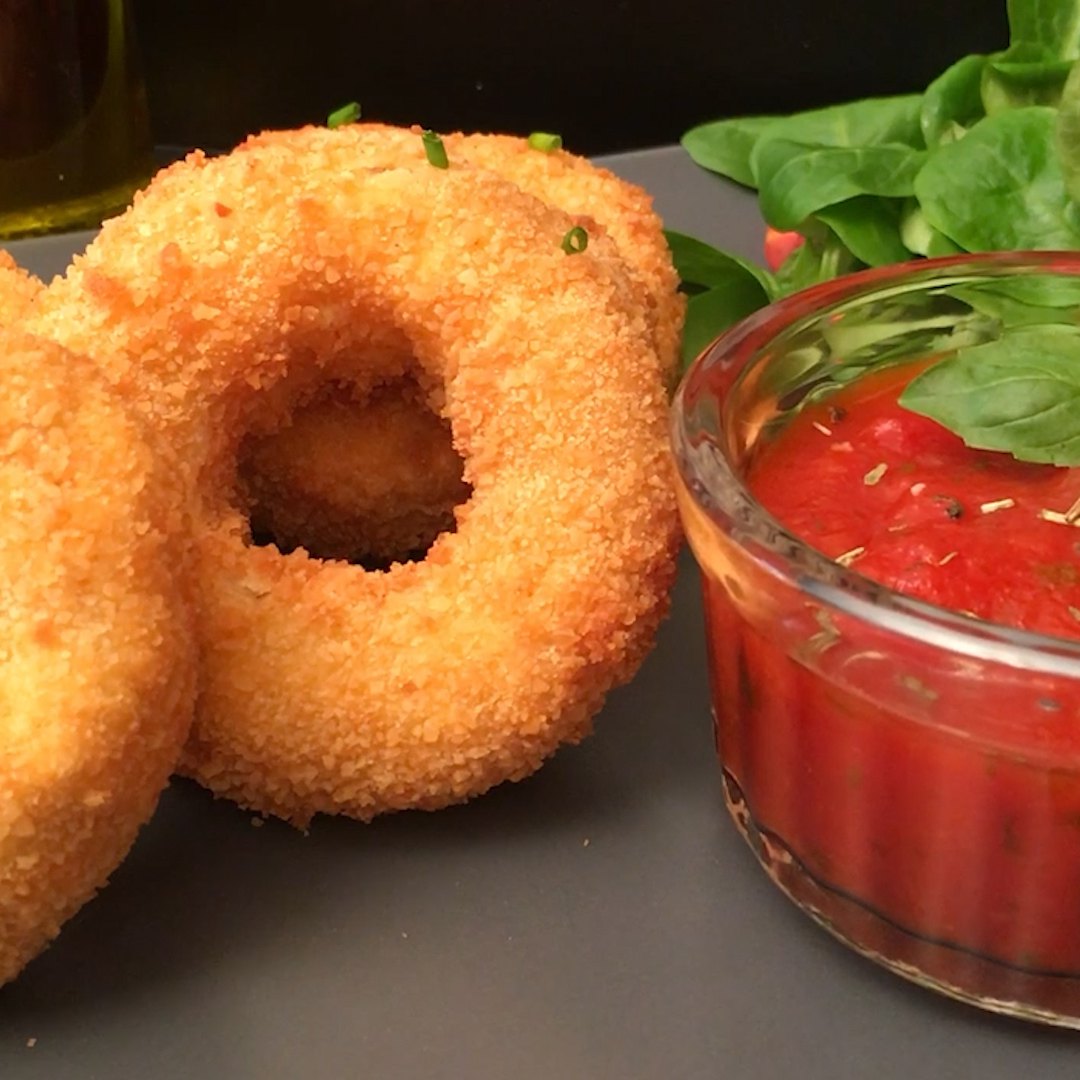 Cheesy onion rings
The best way to eat onion rings!
Total time: 30 minutes
Ingredients for 4 people
1 RED ONION
1 MOZZARELLA
1 1/4 CUPS OF FLOUR
1 1/4 CUPS OF BREADCRUMBS
4 EGGS
2 1/3 CUPS OF VEGETABLE OIL
TOMATO SAUCE
---
Step 1/3
Cut the onions into thick slices, then separate the rings with your fingers. Cut the mozzarella so you have long strips.
Step 2/3
Take 2 onion rings of different sizes and fit pieces of the mozzarella between them. Repeat this process to make as many onion rings as possible then place them in the freezer for 1 hour.
Step 3/3
Coat all the onion rings by dipping them into flour, then egg, and finally breadcrumbs. Fry for 5 minutes in hot oil. Serve hot and fresh with plenty of tomato sauce.