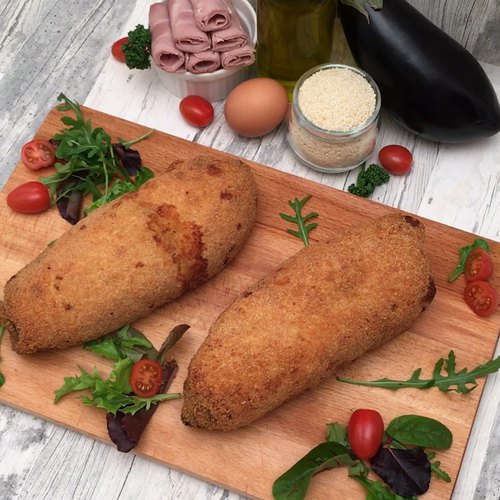 Eggplant Cordon Bleu
An easy way to get more veg in your diet.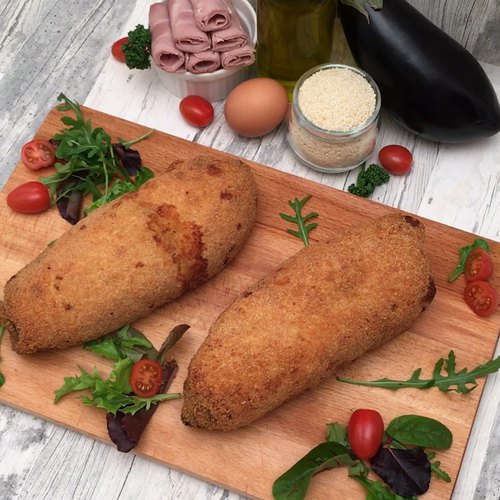 ---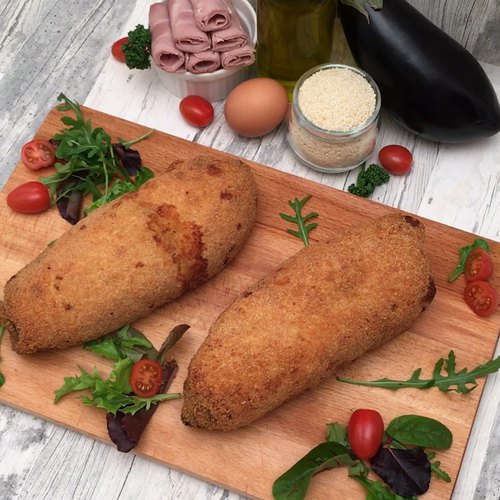 ---
Ingredients for 4 people
2 eggplants
8 slices of swiss cheese
4 slices of ham
4 turkey breasts, flattened
5 eggs
breadcrumbs
flour
olive oil
salt
---
Tools
Casserole dish
Baking tray
Parchment paper
---
Step 1/4
Place the eggplants in the casserole dish, drizzle with olive oil, season with salt, and bake for 20 minutes at 350 °F. When they come out of the oven, cut open the eggplants along one side.
Step 2/4
Place 2 half slices of swiss cheese on one side of a slice of ham. Fold the slice of ham over top, put 2 more half slices of swiss cheese on top, and fold over the ham again. Repeat with all the slices.
Step 3/4
Stuff each eggplant with 2 slices of ham. Wrap each eggplant in 2 slightly overlapping turkey breasts. Bread the rolled eggplants by coating them in flour, followed by beaten eggs, and breadcrumbs.
Step 4/4
Place the eggplant on the baking tray lined with parchment paper and bake for 30 minutes at 350 °F. Serve hot and enjoy!