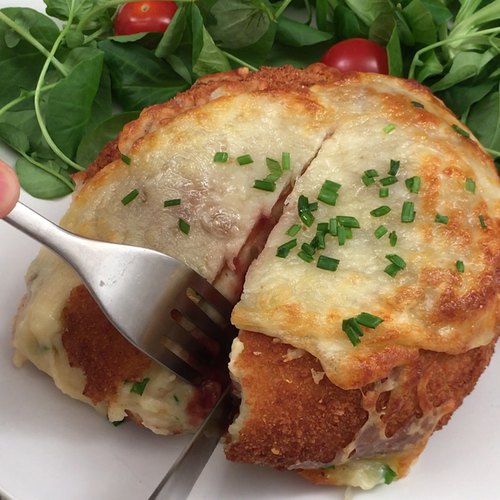 Thanksgiving Dinner Balls
Perfect for an apartment! 🍗🥔🥖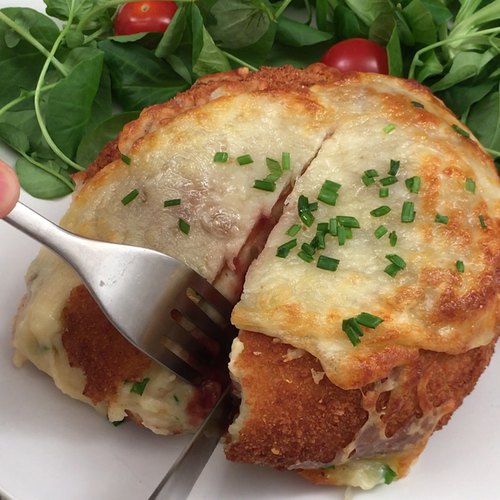 ---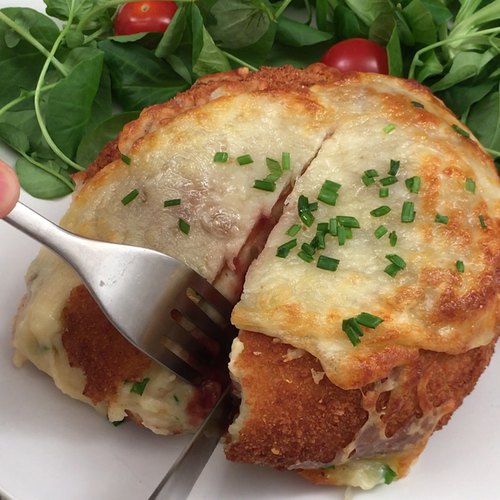 ---
Ingredients for 4 people
1 lb of potatoes, cooked
1/2 cup of butter, melted
2 eggs, plus more for breading
1/2 cup of flour
chives
salt & pepper
1/2 cup of sour cream
1 cup of celery, diced
1/2 lb of ground turkey
1 onion, diced
bread, diced
sage
2 cups of chicken broth
2/3 cup of cranberry sauce
breadcrumbs
frying oil
2/3 cup of mozzarella, shredded
---
Tools
Plastic wrap
---
Step 1/3
Mash the potatoes and mix with melted butter, 2 eggs, flour, chives, salt and pepper, and sour cream. Line 4 bowls with plastic wrap, and then line them with mashed potatoes.
Step 2/3
Cook the ground turkey with the sage and diced celery, onion, and bread. Then, add salt, pepper, and chicken broth. Fill each bowl with the turkey mixture and top with cranberry sauce. Top with more mashed potatoes and twist the plastic wrap to seal the ball. Freeze for 2 hours.
Step 3/3
Remove the balls from freezer and roll them in eggs and breadcrumbs. Fry the balls in oil and place them in a dish. Top with mozzarella and cook for 10 minutes at 350° F. Sprinkle with chives and enjoy!