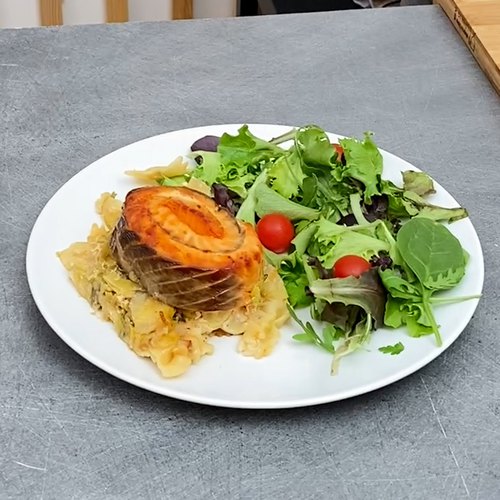 Pasta & salmon rolls-ups!
A new twist on pasta!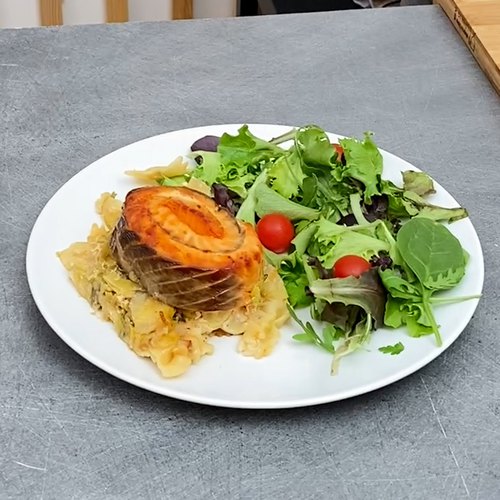 ---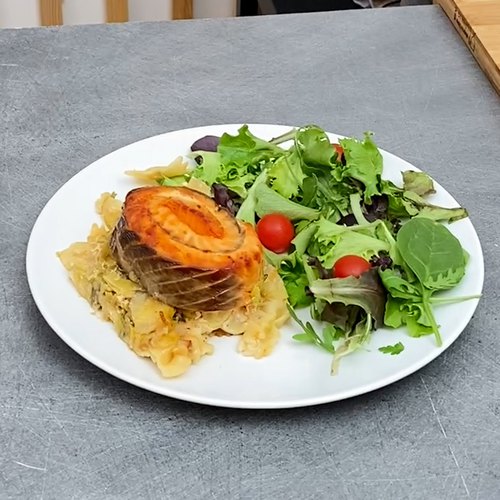 ---
Total time: 30 minutes
Prep time: 30 minutes
Ingredients for 5 people
1 cup of sour cream
10 sprigs of chives
10 sprigs of dill
1/2 lemon
1 whole salmon fillet
16 oz of pasta
1/4 cup of shredded parmesan
1 tsp of butter
1 onion
2 leeks
salt & pepper
olive oil
---
Tools
Plastic wrap
Plastic wrap made for cooking
---
Step 1/3
In a bowl, mix the sour cream, chopped chives and dill, the juice of half a lemon and season with salt and pepper. Spread this mixture over the entire surface of the fillet, roll the salmon on itself and wrap it in plastic wrap, pressing it tightly. Place in fridge.
Step 2/3
Lay out a piece of cooking film about 1 meter long on your work surface. Pour the cooked pasta in the center, sprinkle with shredded parmesan cheese, and season with salt and pepper. Fold the film over the pasta and tie the ends to form a baking parcel.
Step 3/3
In a frying pan, heat the butter and a drizzle of oil and heat the chopped onion and leeks until they colour. Once cooked, place the preparation on the bed of pasta in the baking parcel. Cut the salmon roll into 5 slices, remove the plastic wrap and place them in the parcel. Close the envelope with a second strip of special cooking film, tie each side and place in the oven for 45 minutes at 350 °F. Once cooked, pierce the foil, open it with a pair of scissors, serve each salmon roll with its filling, and enjoy.