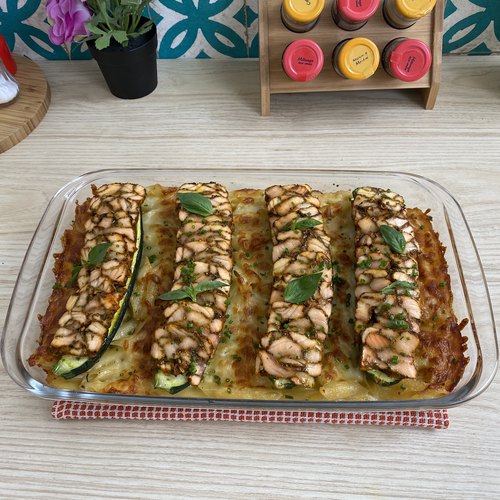 Salmon & Penne Zucchini Boats
Salmon & Penne Zucchini Boats! You've never seen salmon cooked like this 😍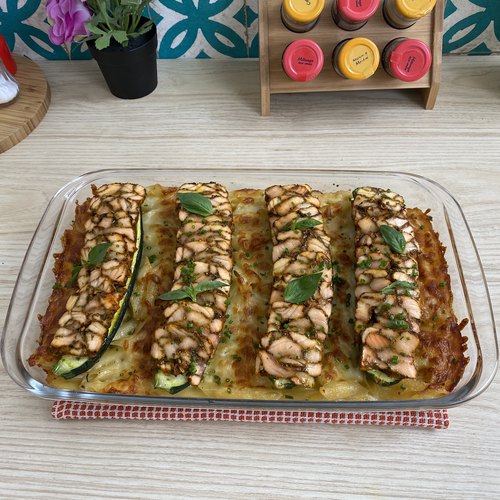 ---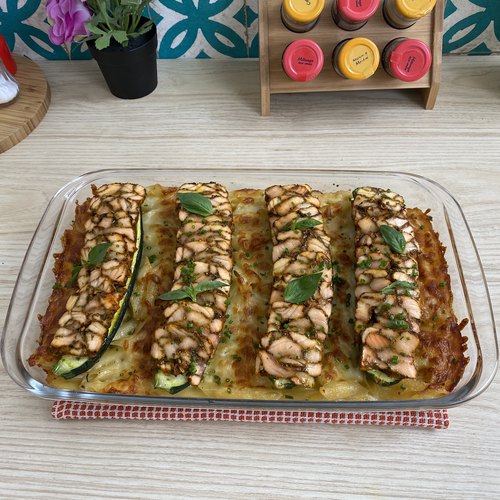 ---
Total time: 1 hour 5 minutes
Prep time: 40 minutes, Cook time: 25 minutes
Ingredients for 4 people
0.7 lb of salmon
2 zucchinis
1 onion
3 cups of sour cream
4 tbsp of olive oil
3 1/2 oz of parmesan
3 1/2 oz of mozzarella
5 cups of penne pasta
Chives
Basil
Salt & pepper
Spices
---
Tools
parchment paper
---
Step 1/3
Empty the 3 bricks of sour cream and set aside. Cut a rectangle on one long side of each brick, rinse the inside and place a sheet of parchment paper in each. Cut the salmon into cubes, mix in a bowl with the spices and place them in the sour cream bricks. Close the parchment paper by placing a glass on each. Allow to rest for 3 hours in the freezer.
Step 2/3
Cut each zucchini in half lengthwise, scoop out the inside with a spoon. In a frying pan, pour the olive oil, add the leftover zucchini, the chopped onion, salt and pepper. Add the sour cream, the chives, the grated parmesan, the penne pasta and allow to simmer. Pour everything into an ovenproof dish. Sprinkle with parmesan and grated mozzarella then bake for 20 minutes at 350°F.
Step 3/3
Cut the salmon into strips, place them on the zucchinis and bake again for 5 minutes at 350°F. Sprinkle the dish with chives and basil. Serve and enjoy!