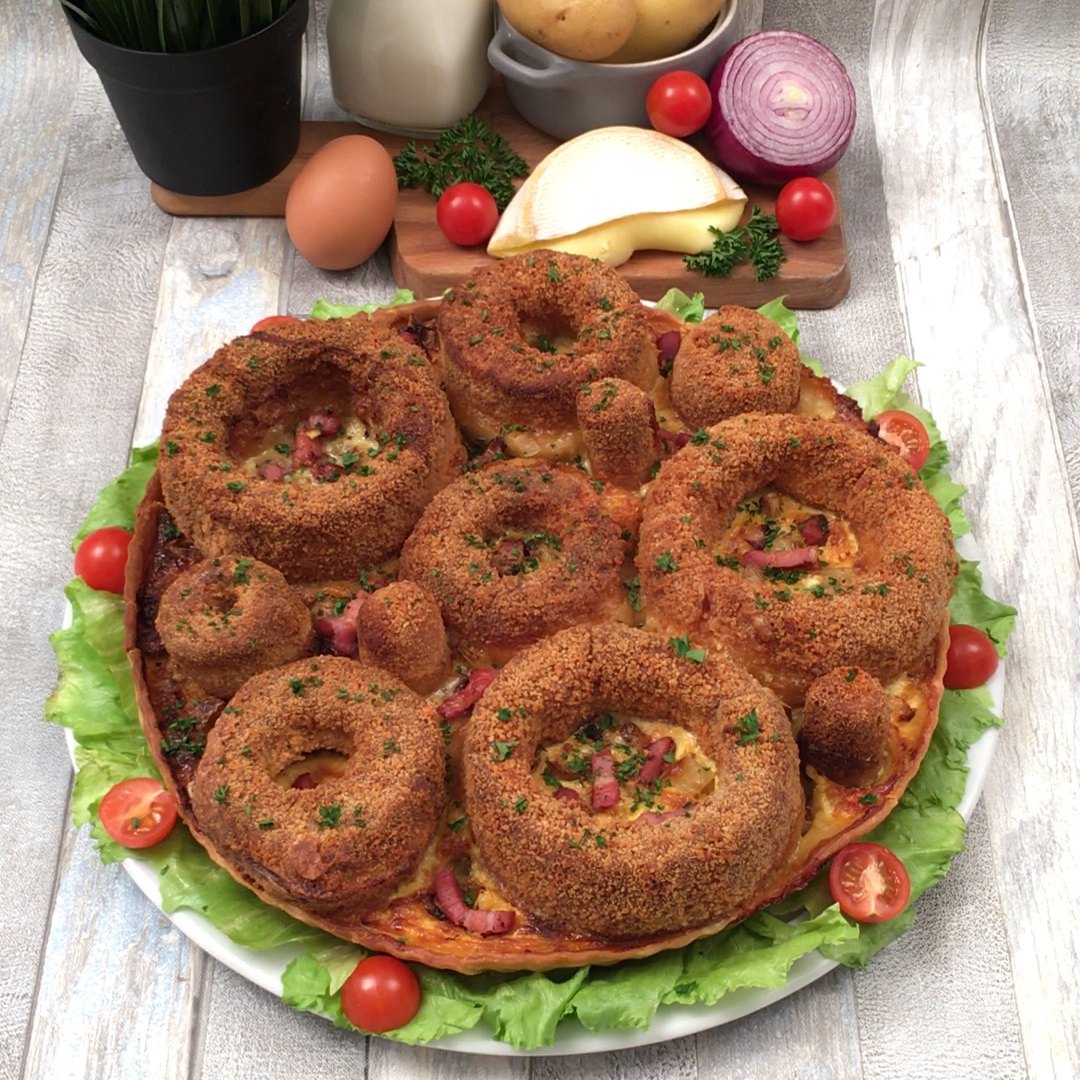 Crunchy Cheese Pie
A French classic turned on its head! 🙃
Made by you!
Ingredients
3 small wheels raclette cheese
1 2/3 cups flour
6 eggs
1 2/3 cups breadcrumbs
17 slice bacon, diced
1 onion, diced
1 3/4 cups home fries
1 portion puff pastry
3/4 cup cream
Vegetable oil
Parsley
1 apple corer
1 tart pan
Tools
1 large glass
1 small glass
1. Use the large glass to cut a ring in each wheel of raclette cheese. Use the small glass or apple corer to cut another ring in the center piece of cheese to obtain 9 total pieces of raclette in various sizes. Bread the pieces by dipping them in the flour followed by 3 beaten eggs and lastly the breadcrumbs and fry them till golden brown.
2. Fry the bacon and onion. Fry the home fries. Place the puff pastry in the pie dish and add the bacon, onion, and potatoes.
3. Arrange the pieces of raclette cheese on top. Beat the remaining eggs with the cream, pour into the tart pan and bake in the oven for 30 minutes at 350°F. Remove from the oven, sprinkle with chopped parsley, slice and enjoy!
Similar recipes from Chefclub