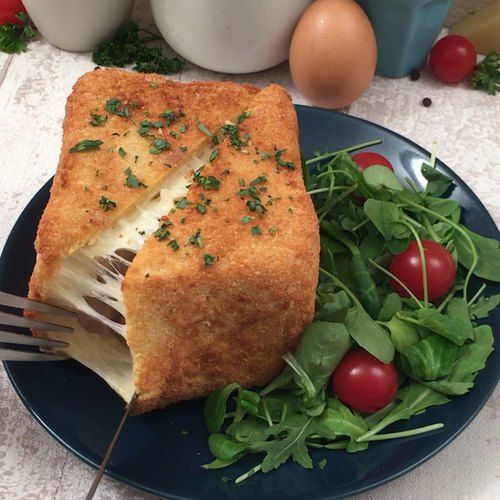 Grilled Cheese2
Twice as nice!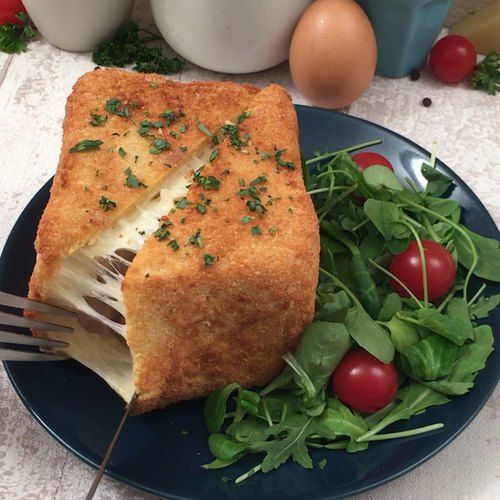 ---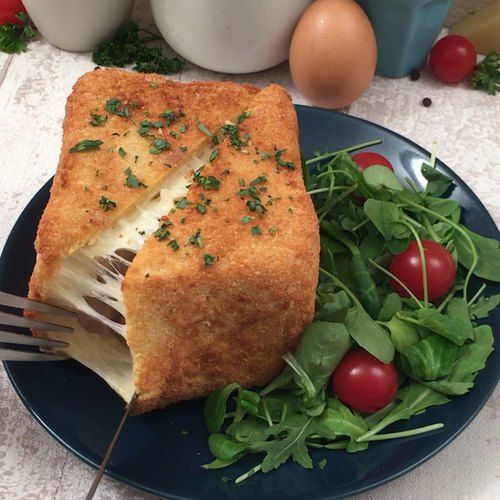 ---
Ingredients for 6 people
1 block swiss cheese
3 slices of sandwich bread
3 slices of ham
2/3 cup of bechamel sauce
1 1/4 cups of flour
6 eggs
1 1/4 cups of breadcrumbs
vegetable oil
---
Tools
Toothpicks
---
Step 1/3
Cut the swiss cheese block in half widthwise and then cut each half in half again to make 20 squares. Build 3 cubes with 15 of these squares by sticking them together with toothpicks.
Step 2/3
Cut the slices of sandwich bread and ham into 4. Add 1 teaspoon of béchamel sauce on each slice, then 1 square of ham. Stack in 3s to make 3 stacks. Place each stack in one of the cheese cubes. Close the cubes with 3 slices of cheese and freeze for 2 hours.
Step 3/3
Take the cubes out of the freezer, coat them with the flour, beaten eggs, and breadcrumbs, and fry them. Drain well, sprinkle with chopped parsley and enjoy!