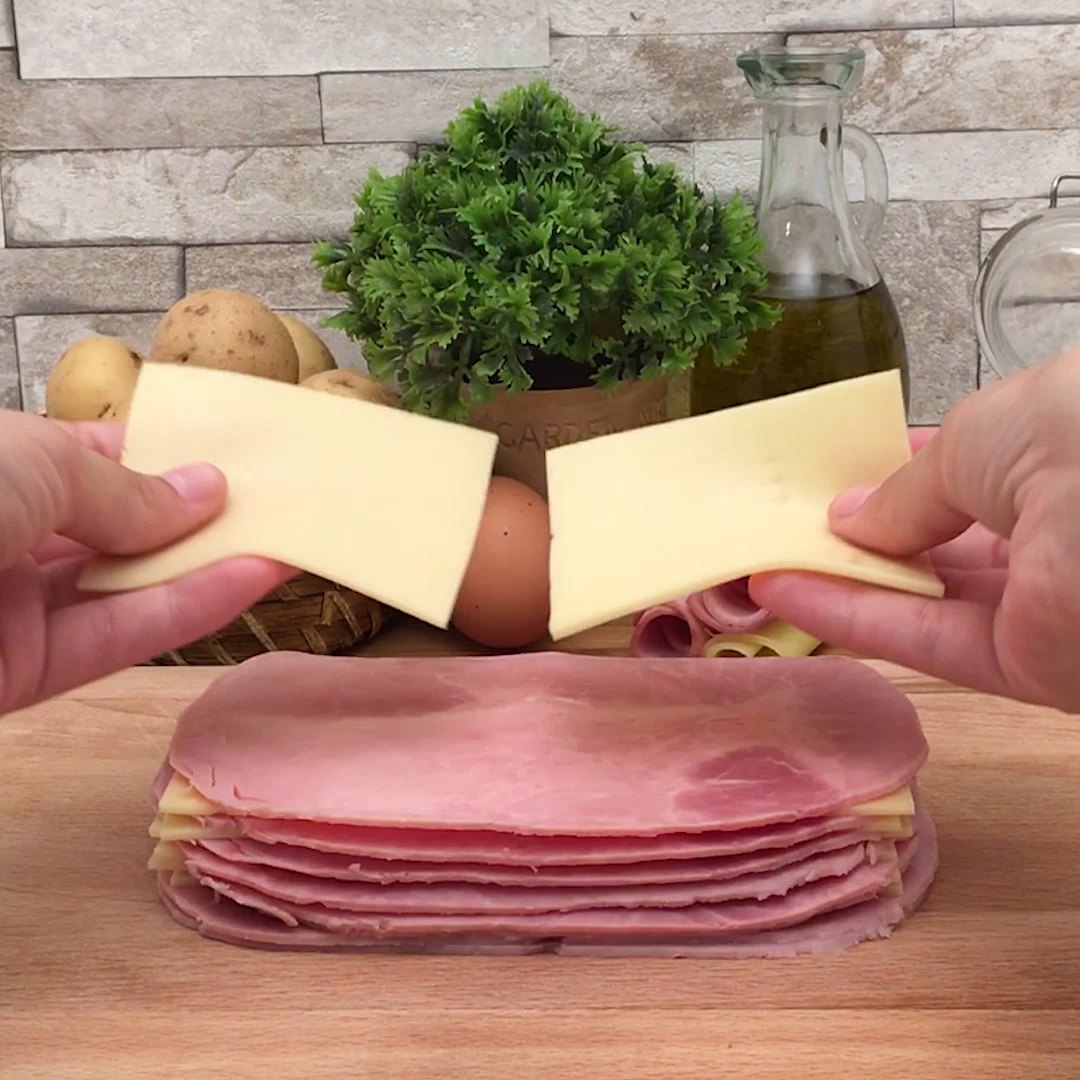 Ham & Cheese Cubes
Be there or be square... :)
Made by you!
Ingredients
8 potatoes
1 egg
12 slices Swiss cheese
6 slices ham
3/4 cup flour
3 egg yolks
1 1/4 cup breadcrumbs
Vegetable oil
Salt & pepper
1. Peel the potatoes, cook them in salted water, then mash them. Mix in the eggs, salt and pepper.
2. Place 2 pieces of Swiss cheese next to one another on top of a slice of ham. Repeat to form a tower until you have used all the ham and cheese.
3. Trim the ham to create a rectangle. Cut it up into equally-sized cubes.
4. Cover each cube in mashed potato and bread them by coating in flour, then egg yolks, then breadcrumbs. Fry the cubes in a tall-sided pan until golden, then enjoy hot.
Similar recipes from Chefclub