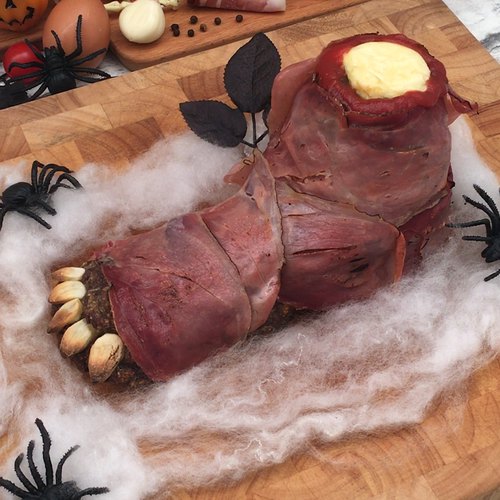 Foot Loaf
Foot Loaf! Smells like feet. 🤣🦶🧟‍♂️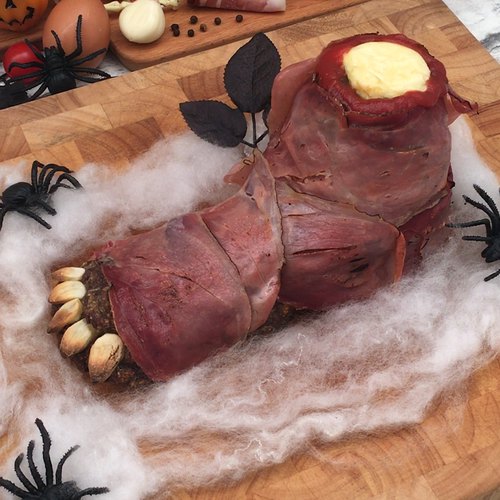 ---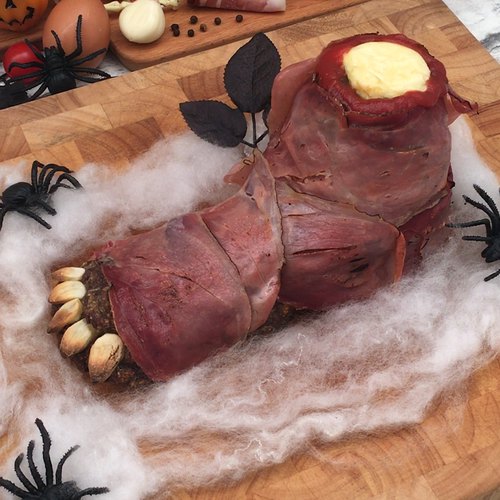 ---
Ingredients for 4 people
1 lb of ground beef
1 onion, chopped
2 eggs
breadcrumbs
salt & pepper
babybel cheese
prosciutto
ketchup
5 garlic cloves
---
Tools
Parchment paper
Blowtorch
---
Step 1/3
Mix the ground beef with the onions, eggs, breadcrumbs, salt and pepper. With half of the meat, spread out a foot shape on a lined baking sheet.
Step 2/3
Stack the Babybel® cheeses on top of each other at one end of the foot. Cover the tower with the rest of the beef to form an ankle. Peel and trim the garlic cloves and place them on the foot to make the nails. Bake for 15 minutes at 350 °F until meat is cooked through.
Step 3/3
When cooked, cover the beef with the slices of prosciutto and grill them with a blowtorch. Add ketchup to the top of the leg and enjoy!