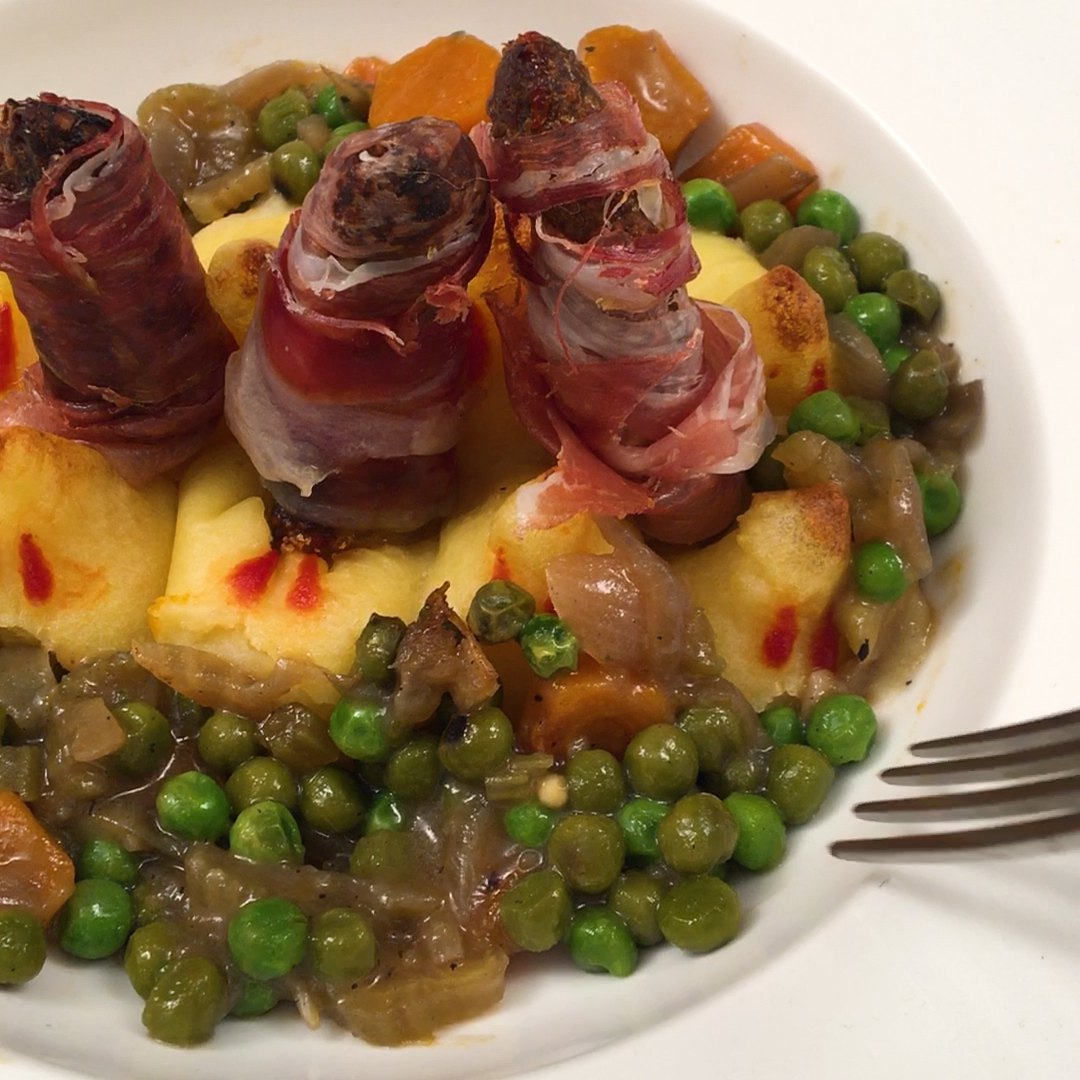 Zombie Hands
These meaty hands are after your brains! 🧟‍♂️👻🧠
Made by you!
Ingredients
1 lb ground beef
1 egg
1 red onion chopped
3/4 cup breadcrumbs
1 tsp paprika
1 tsp garlic powder
Ketchup
Mustard
3 1/2 tbsp milk
Salt & pepper
Frozen mixed vegetables
Olive oil
1 tbsp flour
Mashed potatoes
Proscittto
Tools
Disposable gloves
Oven-safe ramekins
Piping bag
Toothpick
1. Mix the ground beef, onion, egg, breadcrumb, paprika, garlic powder, ketchup, and mustard salt, pepper, and milk together in a bowl. Fill two disposable gloves with the meat. Place on ramekins and freeze until solid.
2. Over medium heat, sauté the frozen vegetables in olive oil. Add flour to the vegetables to create a sauce. Pour into a baking dish. Fill a piping bag with mashed potatoes. Pipe ghosts on top of the vegetables. Bake 5 minutes at 350 °F. When slightly cooled, use a toothpick to draw ketchup eyes on the potato ghosts.
3. Remove the gloves from the frozen meat. Place back on the ramekins and bake for 45 minutes at 350 °F. Cover with prosciutto. Place on top of the casserole and enjoy!
Similar recipes from Chefclub