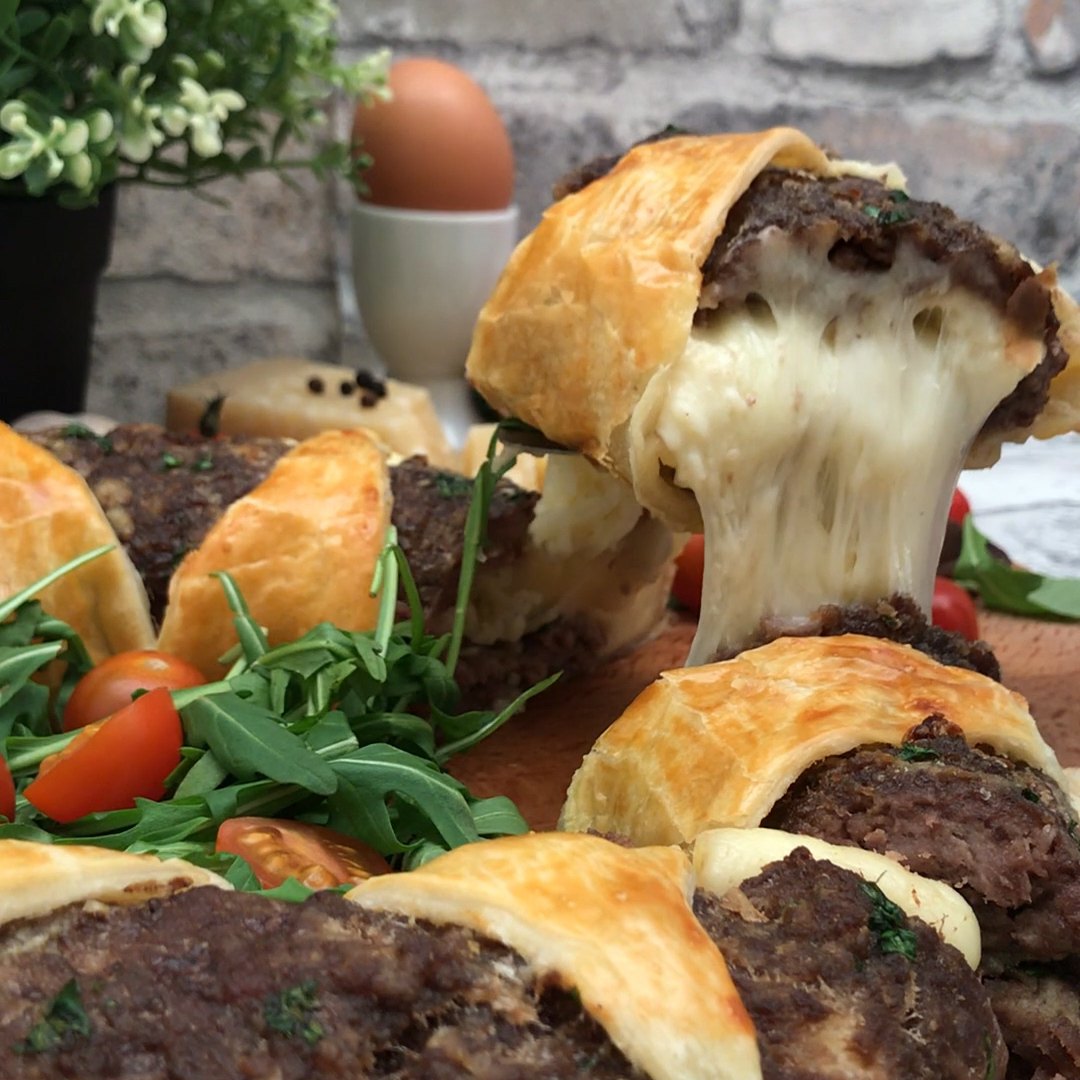 Babybel Ring
Properly stuffed in meat 😜
Total time: 35 minutes
Ingredients for 6 people
1 lb ground beef
1 cup breadcrumbs
Egg
1/4 cup parmesan cheese
1 clove garlic
Salt & pepper
Parsley
30 Babybel® cheese, unwrapped wax saved
Puff pastry
Egg yolk
---
Tools
Plastic wrap
---
Step 1/4
Mix ground beef, breadcrumbs, egg, parmesan, garlic, salt, pepper and parsley. Divide the quantity in two parts, spread out on two pieces of cling film.
Step 2/4
Place 15 Babybel® cheeses in the middle of each rectangle and roll up the Babybel® with the ground beef using the plastic wrap. Place the two rolls around a large bowl, tie the ends together and chill for 30 minutes.
Step 3/4
Once chilled, place the meat rolls on the puff pastry and remove the plastic wrap. 8 Make star-shaped incisions in the middle of the dough and fold the dough upwards onto the meat. Press the outer edge of the dough upwards. Brush the dough with egg yolk.
Step 4/4
Place on a baking tray covered with parchment paper and bake for 35 minutes at 350 °F. Knead all the wax packaging of the Babybel®, roll out flat and twist into a rose. Use as a decoration, do not eat. Enjoy your meatloaf crown!