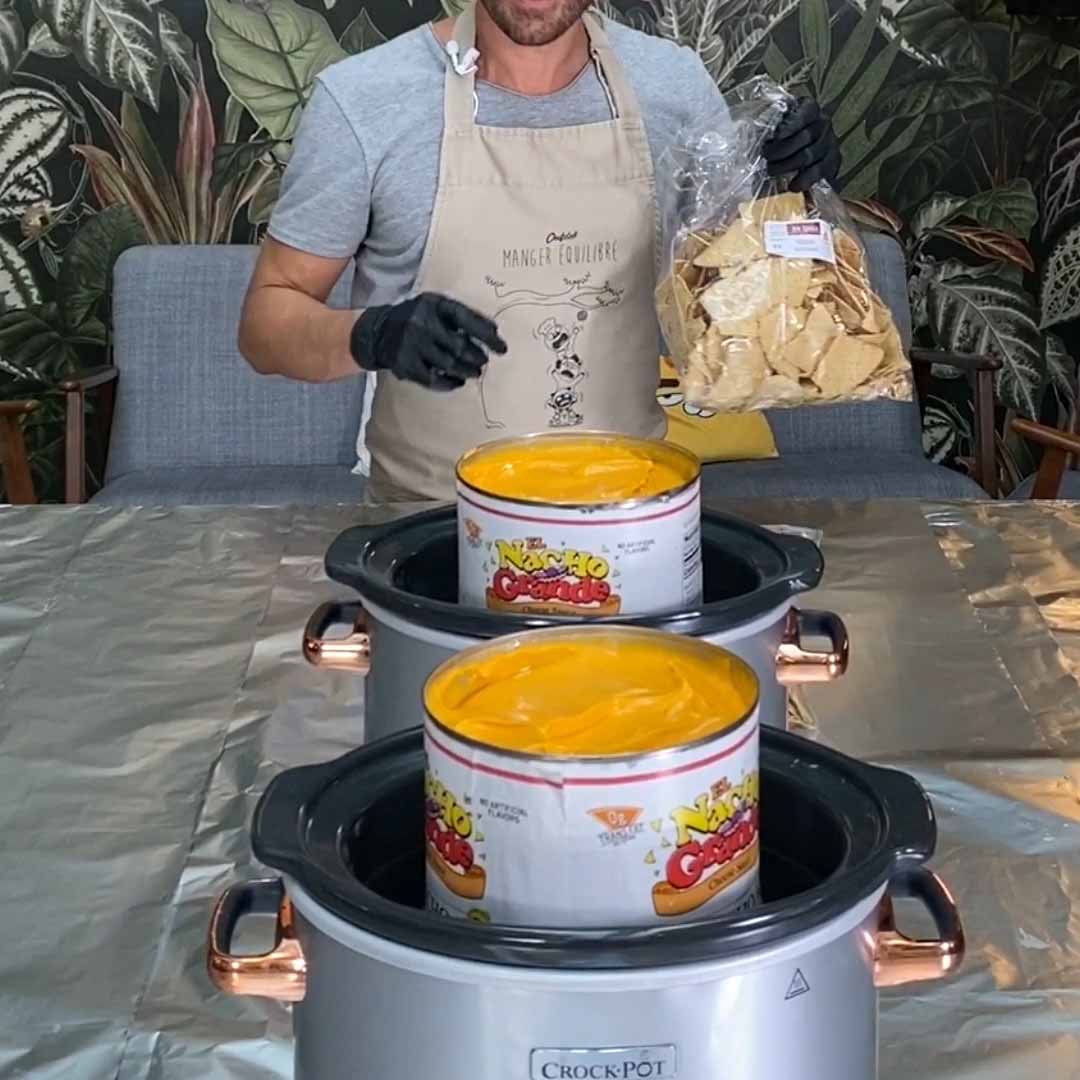 Giant Nacho Table
Nachos, not mine...it's ours!
---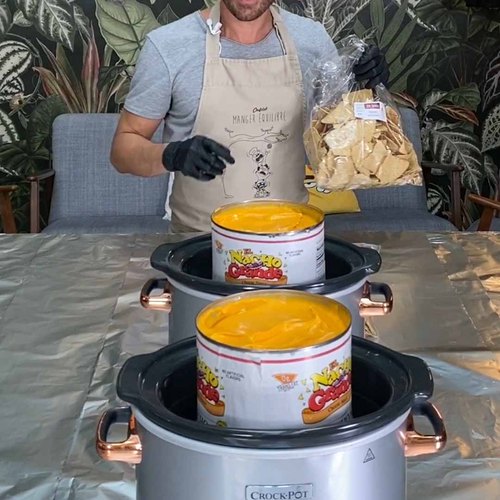 ---
Total time: 20 minutes
Ingredients for 10 people
Nacho Cheese
Water
Chips
Pringles
Ground beef & onions
Buffalo chicken
Grilled vegetables
Chorizo
Scallions
Red onion
Bacon
Refried beans
Pickle
Jalapeño
Sour cream
Guacamole
Cilantro
---
Tools
Large table
Foil
2 slow cookers
---
Step 1/3
Create a giant table and line it with foil. Then place two slow cookers in the center and fill them with nacho cheese cans and water to keep the cheese warm.
Step 2/3
Spread chips and Pringles around the table so that the surface is completely covered. Next cover the chips with your favorite toppings. We recommend ground beef & onions, buffalo chicken, grilled vegetables, chorizo, scallions, red onion, bacon, refried beans, pickles, jalepeños, sour cream, guacamole, and cilantro.
Step 3/3
Once you've added all of your toppings, pour the nacho cheese over the chips and enjoy!