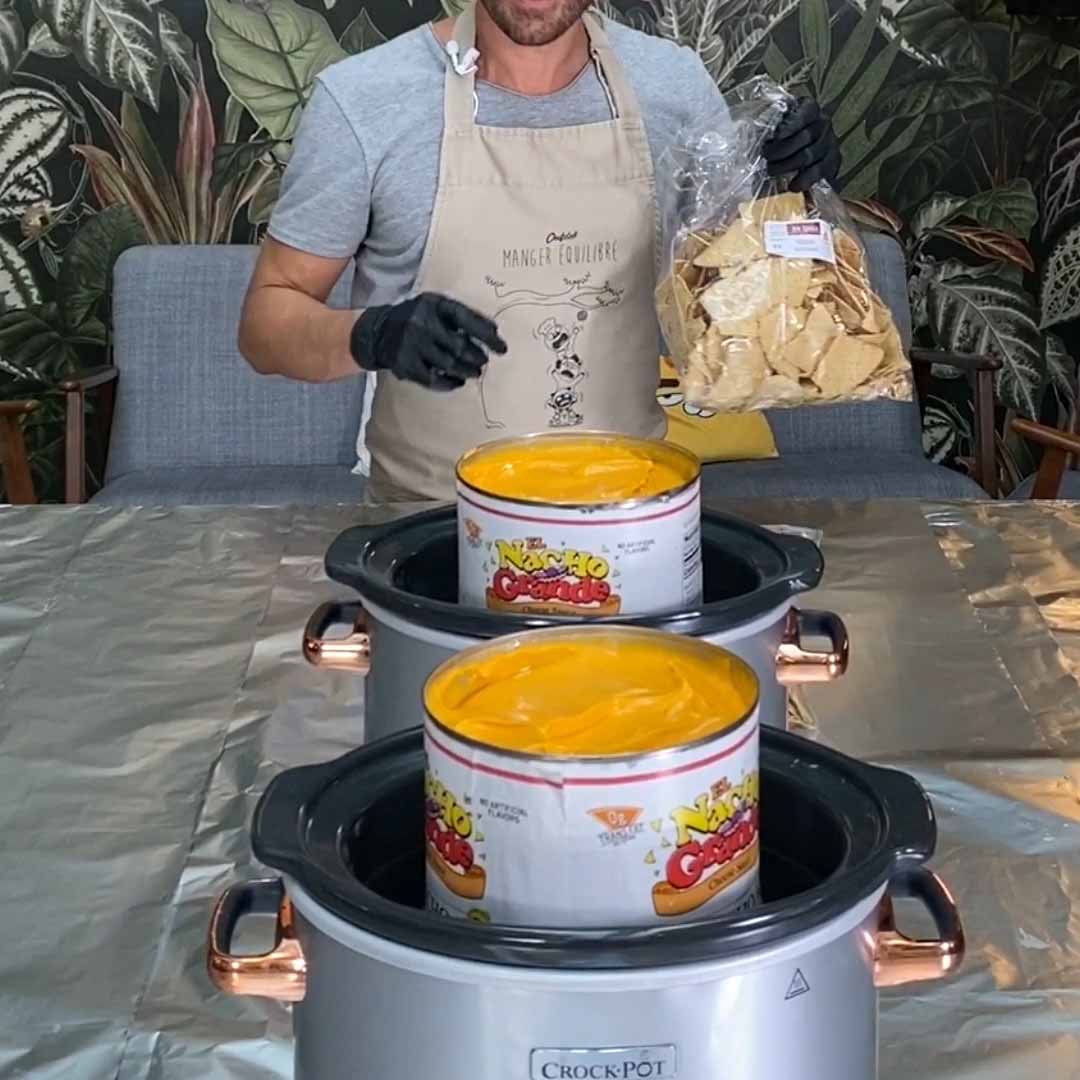 Giant Nacho Table
Nachos, not mine...it's ours!
Made by you!
Ingredients
Nacho Cheese
Water
Chips
Pringles
Ground beef & onions
Buffalo chicken
Grilled vegetables
Chorizo
Scallions
Red onion
Bacon
Refried beans
Pickle
Jalapeño
Sour cream
Guacamole
Cilantro
Tools
Large table
Foil
2 slow cookers
1. Create a giant table and line it with foil. Then place two slow cookers in the center and fill them with nacho cheese cans and water to keep the cheese warm.
2. Spread chips and Pringles around the table so that the surface is completely covered. Next cover the chips with your favorite toppings. We recommend ground beef & onions, buffalo chicken, grilled vegetables, chorizo, scallions, red onion, bacon, refried beans, pickles, jalepeños, sour cream, guacamole, and cilantro.
3. Once you've added all of your toppings, pour the nacho cheese over the chips and enjoy!
Similar recipes from Chefclub