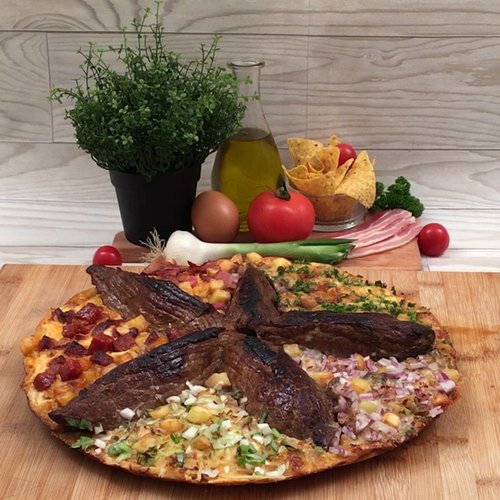 Beef Twilight
Beefy, sparkly delight 💫😍🥩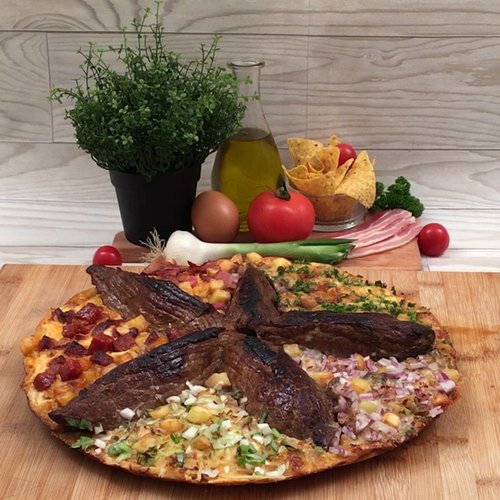 ---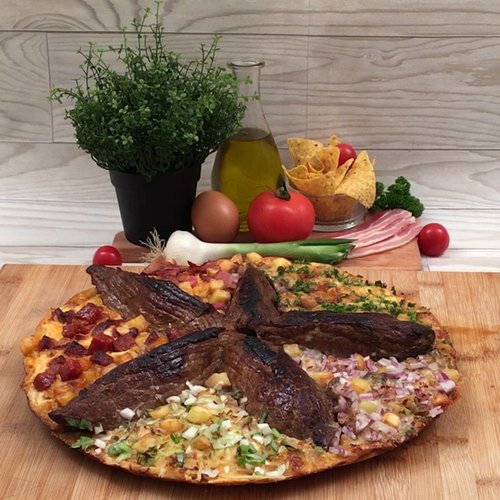 ---
Ingredients for 6 people
1 round steak
2 3/4 cups of home fries
6 eggs
3 slices of cheddar cheese
1/3 cup of mozzarella, grated
1/3 cup of blue cheese, crumbled
1/3 swiss cheese, grated
3 slices of raclette cheese
5 slices of bacon
1 red onion
1 green onion
1/4 cup of chorizo, diced
potato chips
olive oil
---
Tools
Oven-safe frying pan
---
Step 1/3
Place the steak upright and cut it in 5 lengthwise, without detaching the pieces at the base so that they forms a star. Place the star-shaped steak in a frying pan with olive oil and sear it on both sides.
Step 2/3
When the meat is well seared, divide the potatoes among the branches. Beat the eggs and pour them over the potatoes. Place the cheddar cheese in one wedge, the mozzarella in another, the blue cheese in a third, the swiss cheese in the next, and the raclette in the last.
Step 3/3
Fry and dice the bacon and add it to the wedge with the cheddar cheese. Sprinkle chopped parsley over the cheddar wedge, chopped red onion over the blue cheese wedge, chopped onion over the swiss cheese wedge, and add chorizo to the raclette wedge. Bake for 15 minutes at 350 °F, garnish with crushed potato chips, and enjoy!