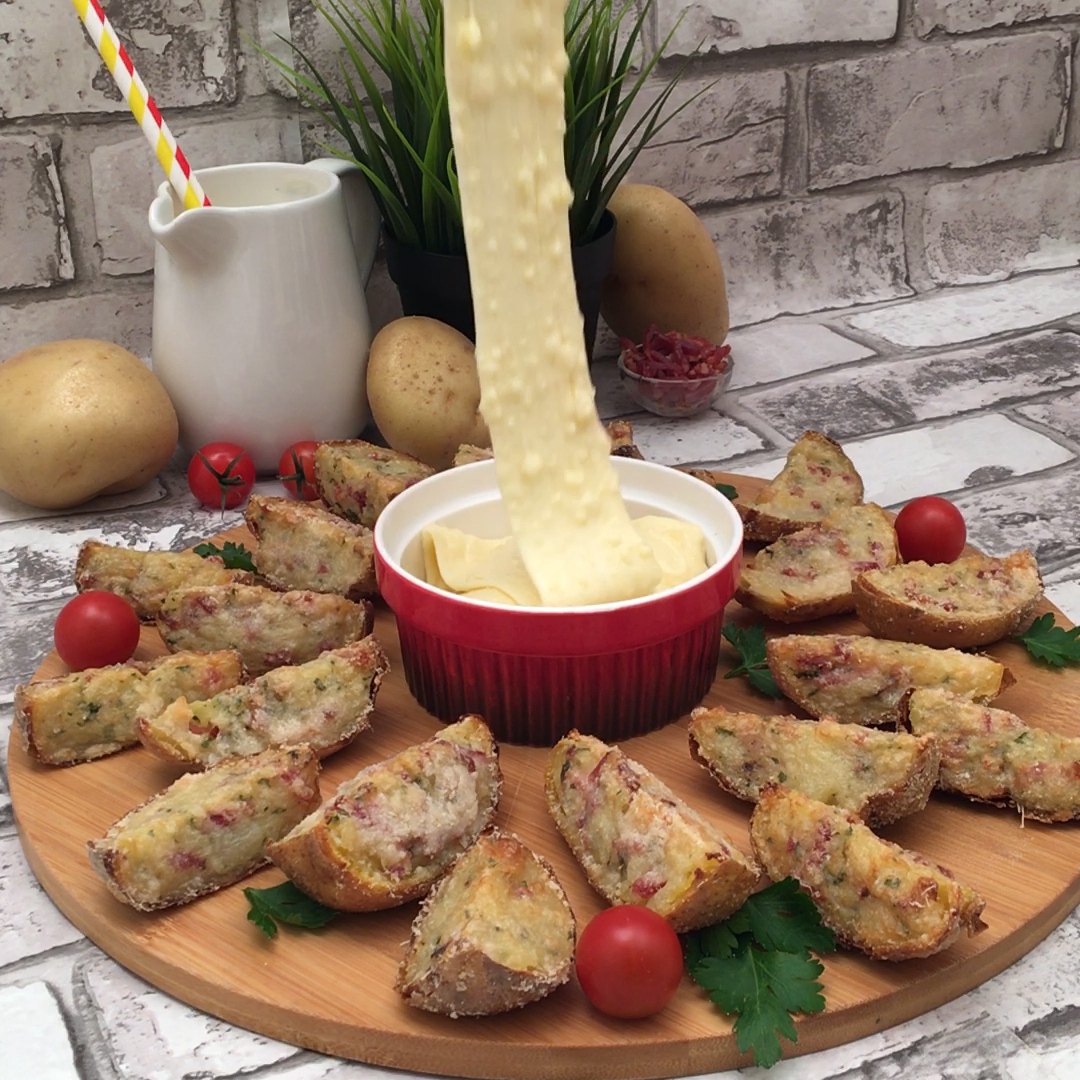 Wedges Aligot!
If you've never heard of Aligot, it's a French recipe for a mix of mashed potato and cheese... and it's HEAVENLY!
Total time: 35 minutes
Ingredients for 4 people
8 potatoes
2 tbsp creme fraiche
3.5 oz diced bacon
1 cup shredded parmesan
2 cups shredded mozzarella
1 cup shredded cheddar
Olive oil
Parsley
Salt & pepper
---
Step 1/3
Place the potatoes on a parchment-lined sheet pan with a splash of olive oil and salt, then roast for 30 minutes at 350 °F. Remove from oven, cut the potatoes in half longways, and remove the flesh with a spoon.
Step 2/3
Mix half of the potato flesh with creme fraiche, sauteed diced bacon, chopped parsley, salt and pepper. Stuff the potatoes with this mix, then cut them in half again longways.
Step 3/3
Cover the potato quarters in parmesan, place them on a parchment-lined sheet pan, then bake them for 15 minutes at 350 °F. Heat up the rest of the potato flesh in a heavy pot on the stove with the mozzarella and cheddar, and mix until you have a smooth dough. Enjoy the potato wedges by dipping them in the cheesy aligot.