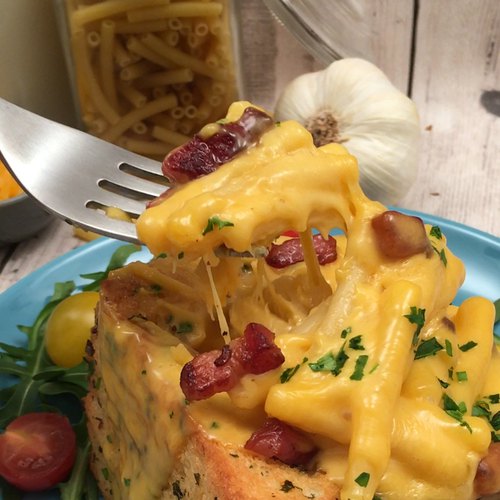 Mac 'n' Cheese Garlic Bread Bowl!
Topped with cheese and bacon... CHEESE AND BACON!!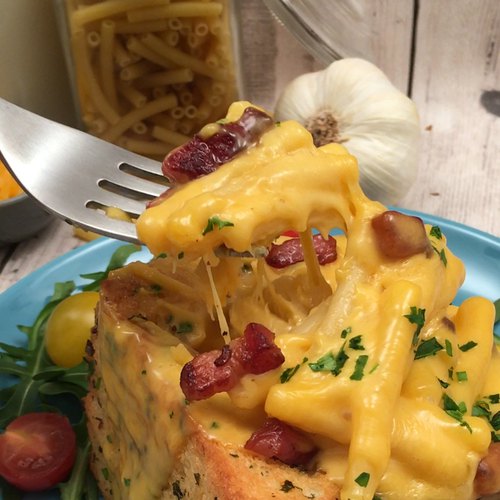 ---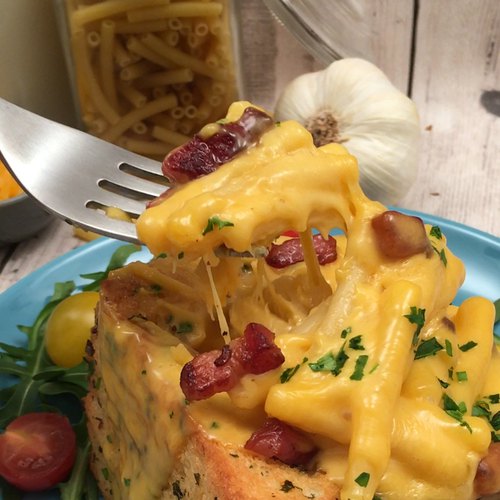 ---
Ingredients for 4 people
1 loaf sandwich bread, unsliced
1 garlic clove
parsley
6 tbsp of butter
1 cup of heavy cream
1 lb of macaroni
2 cups of shredded cheddar
---
Step 1/2
Cut the bread loaf in half, and cut off the crusts. Create a square-shaped hole in the bread so that you have two bread bowls, of sorts. Melt half a stick of butter, and add chopped garlic and chopped parsley. Use a brush to paint the exterior of your bread bowls. Bake 10 minutes at 375 °F.
Step 2/2
In a pan, add the cream and cheese. Heat and stir to melt the cheese and create a sauce. Pour half of the sauce over cooked macaroni and add diced bacon. Spoon the mac 'n' cheese into the bread bowls, then pour the rest of the cheese sauce on top. Garnish with chopped parsley and enjoy.