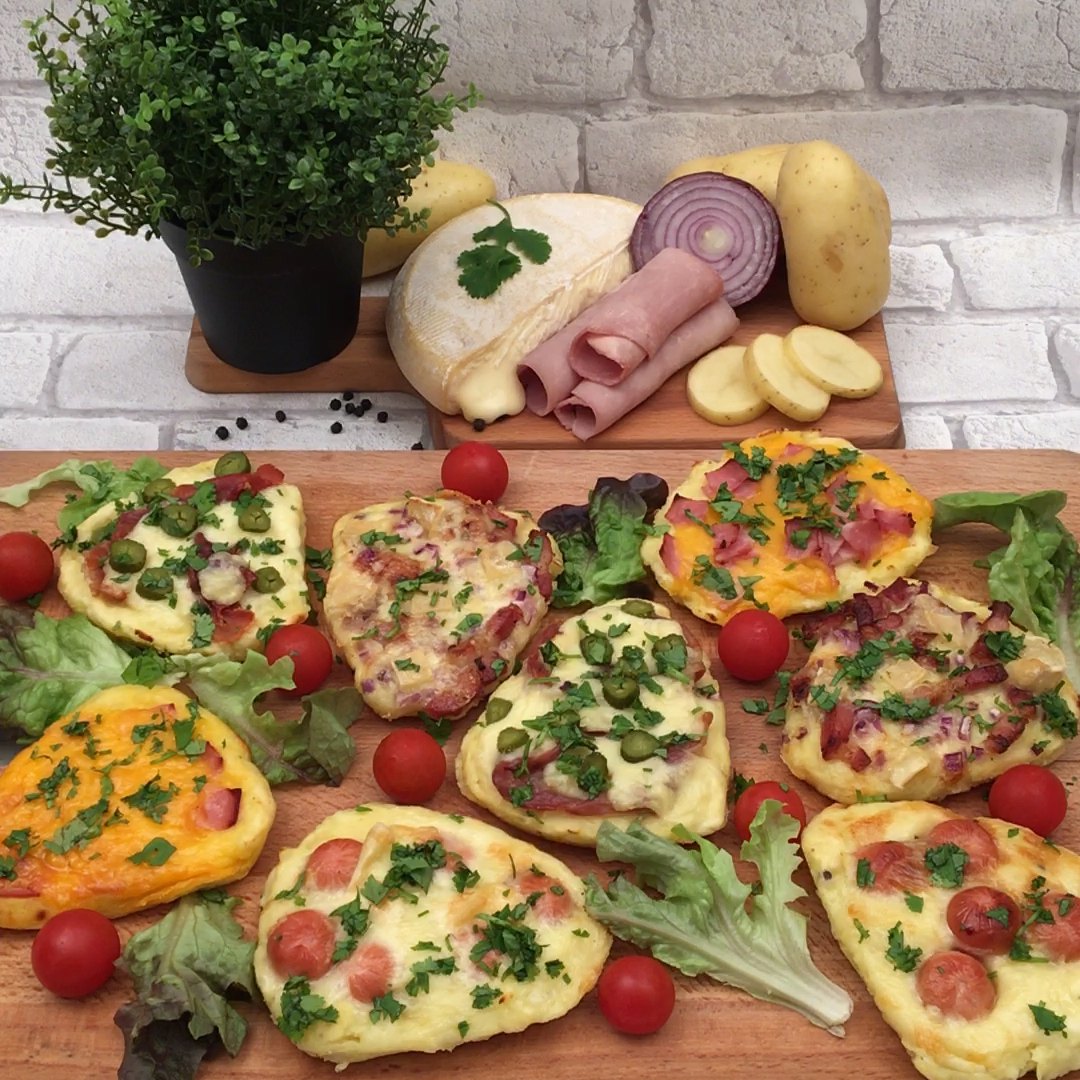 Potato Party
Consider this your invitation.
Total time: 10 minutes
Ingredients for 6 people
6 potatoes
1 egg
2/3 cup flour
1 cup bacon, diced
1/2 red onion
1/2 wheel reblochon cheese
3 slices prosciutto
6 slices raclette
3 slices ham
3/4 cup cheddar cheese
10 cocktail sausages
1 Mont d'Or ® cheese
Gherkins
Salt & pepper
---
Tools
1 raclette grill
6 raclette pans
---
Step 1/3
Peel the potatoes, cook them in salted water, and mash them with the flour, egg, salt, and pepper.
Step 2/3
Line the raclette pans with mash and top them with cooked bacon, minced red onion, and diced reblochon, prosciutto, raclette cheese, and sliced gherkins, ham and diced cheddar, or cocktail sausages and a spoonful of Mont-d'Or ® cheese.
Step 3/3
Cook in the raclette grill, enjoy, and repeat as long as you're hungry, creating your own combinations!