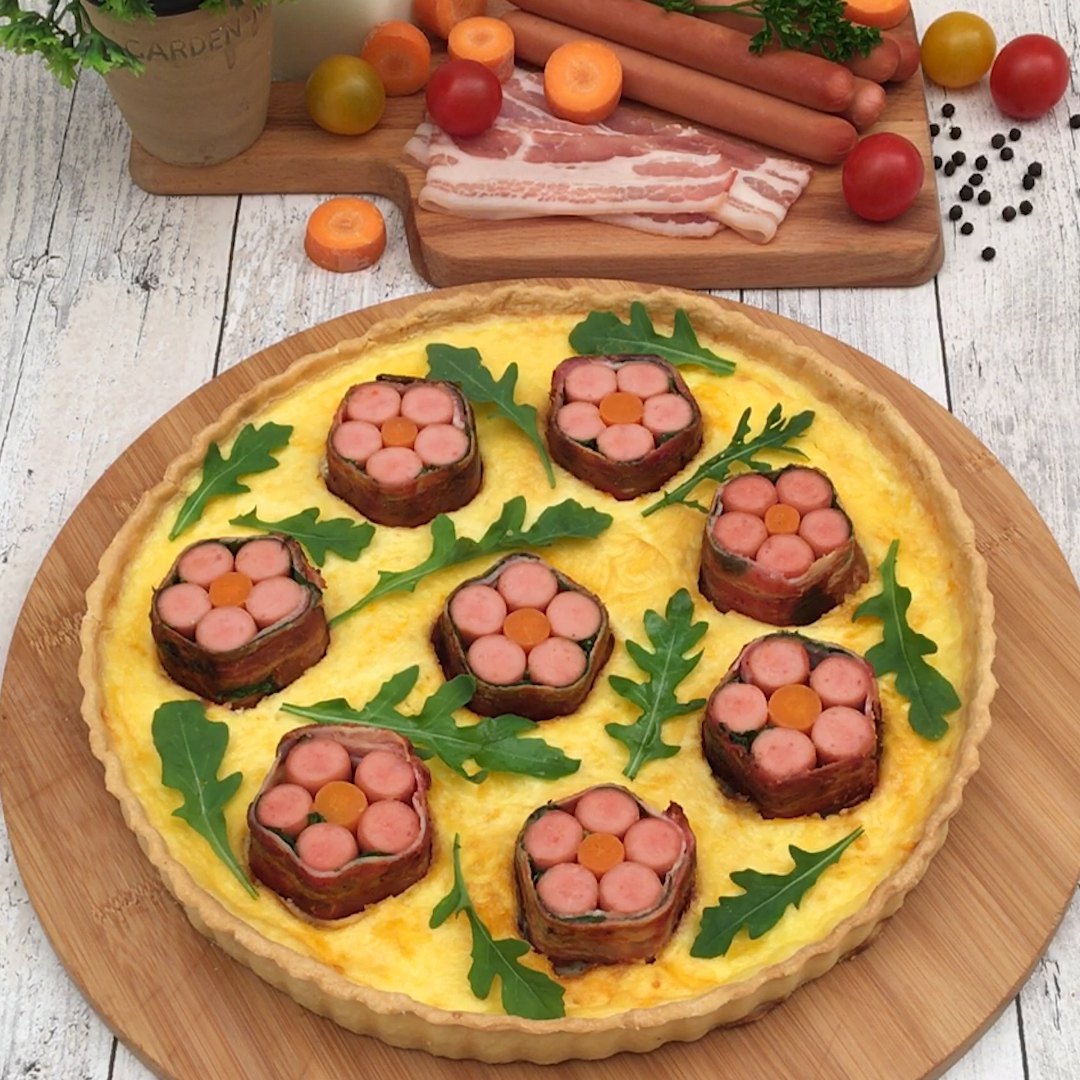 Flower Power
Quiche and Love <3
Total time: 30 minutes
Ingredients for 4 people
12 slices bacon
1 package arugula
10 hotdogs
6 baby carrots
1 pie dough
1 eggs
4/5 cup heavy cream
2/3 cup cheddar cheese, grated
---
Tools
1 tart pan
---
Step 1/3
Lay 6 slices of bacon next to each other, overlapping them slightly. Place some arugula leaves in the middle of the rectangle and lay 5 hotdogs parallel on top. Wrap the bacon around the hotdogs to form a sausage roll. Repeat to make a second roll.
Step 2/3
Place the baby carrots in the microwave for 2 minutes, and insert 3 carrots in the center of each roll, between the hotdogs. Fry the rolls in a pan.
Step 3/3
Lay the pie dough in the tart pan. Mix the eggs, cream, and cheddar cheese and pour this mixture into the tart. Cut the logs into 5 thick slices and arrange them in the quiche. Bake for 20 minutes at 350 °F, decorate with arugula leaves, and enjoy!