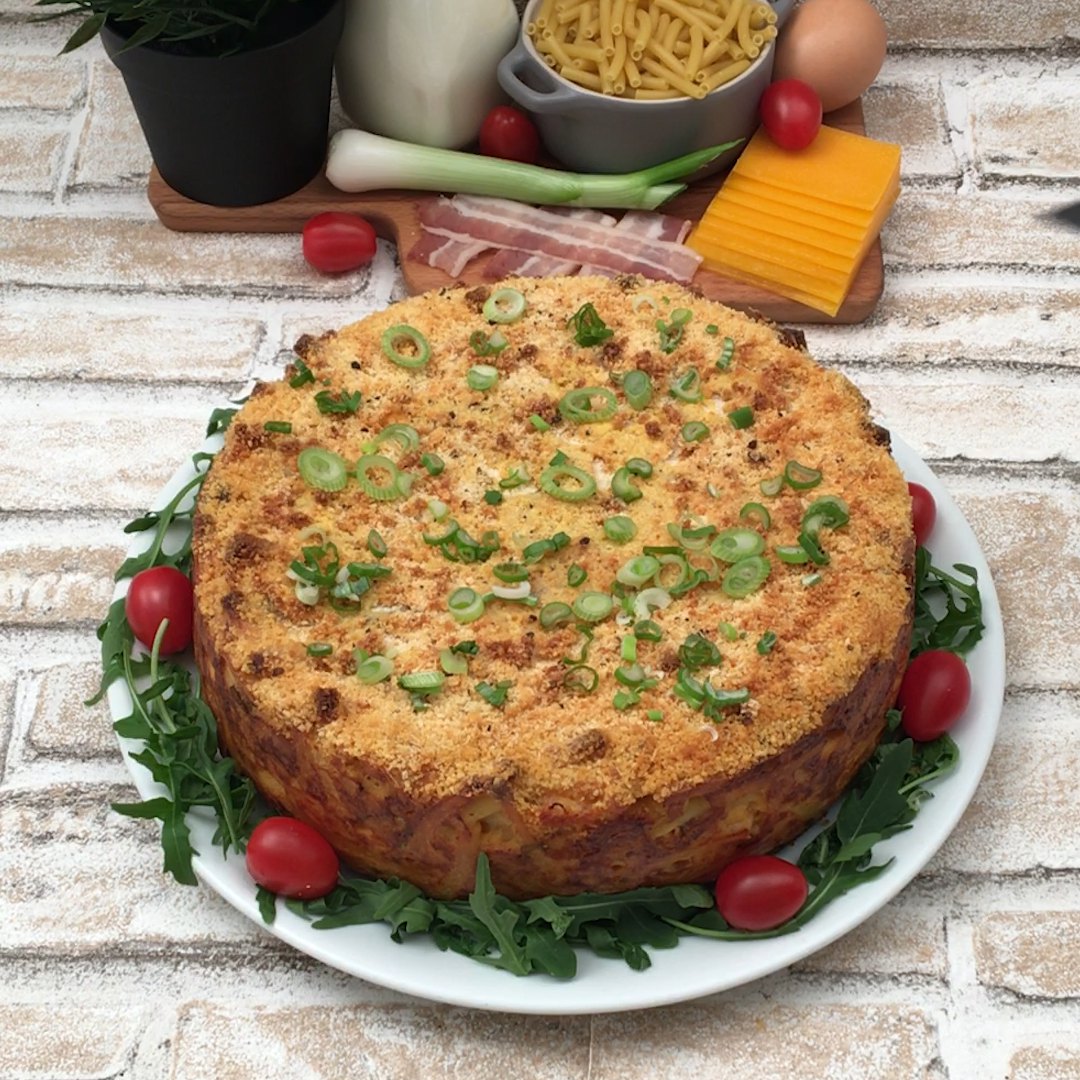 Mac N Cheese Bake!
With extra cheese and extra bacon 🧀🥓😍
Total time: 55 minutes
Ingredients for 6 people
3 1/2 cups shredded cheddar
15 slices bacon
1 lb macaroni pasta
3 oz cream cheese
1 1/4 cup heavy cream
3 scallions
3 eggs
3/4 cup parmesan
1/2 cup breadcrumbs
Paprika
Salt & pepper
---
Step 1/3
Cover a deep plate with plastic wrap. Melt 3 cups cheddar and pour on the plate. Freeze 2 hours.
Step 2/3
Cut bacon into pieces and saute. Boil and strain the pasta. Mix the pasta with cream cheese, cream, paprika, the bacon, 2 chopped scallions, eggs and the rest of the cheese.
Step 3/3
Place half of the mix into a springform pan. Place the frozen cheese on top, then cover with the rest of the macaroni. Sprinkle with breadcrumbs and parmesan, salt and pepper, then bake 25 minutes at 350 °F. Remove from the pan, sprinkle with sliced scallions. Enjoy.