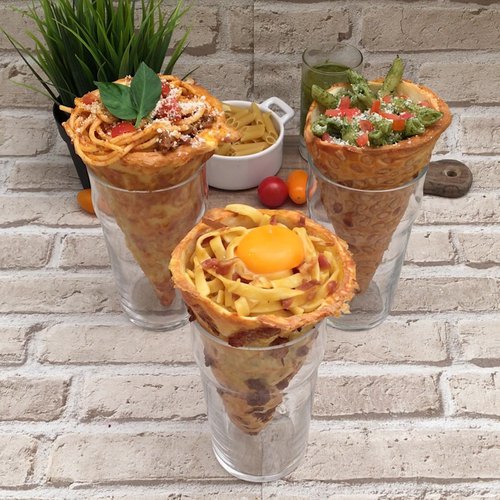 Ice Cream Pasta
What flavor will you choose?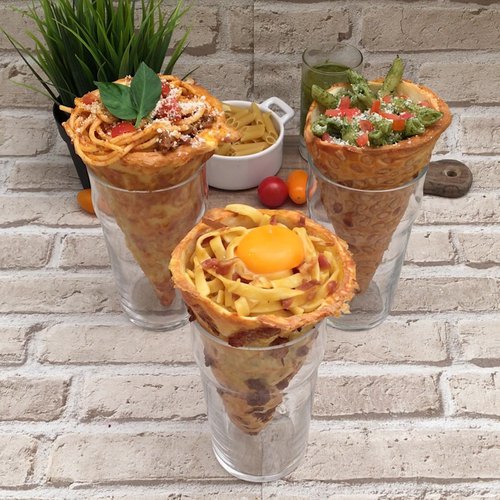 ---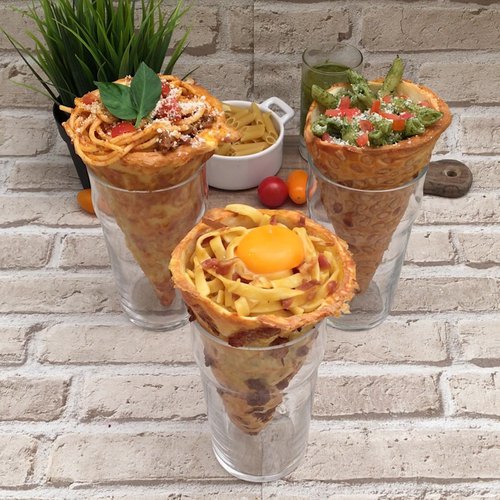 ---
Ingredients for 6 people
6 ice cream cones
3 pizza doughs
1/4 cup of pine nuts
1/4 cup of mozzarella, grated
1/4 cup of bacon, diced & fried
1 onion
carbonara pasta
pesto pasta
ragu pasta
egg yolk
parmesan
---
Tools
Aluminum foil
Parchment paper
Rolling pin
---
Step 1/3
Wrap the ice cream cones in aluminum foil. Place the pine nuts on one of the pizza doughs and inlay them in by running the rolling pin overtop. Do the same with the bacon and chopped onion on another dough and with the mozzarella on the last one.
Step 2/3
Cut the doughs in half and wrap each half around a cone. Place on a parchment paper lined baking sheet and bake for 20 minutes at 350 °F.
Step 3/3
Remove the dough cones from the oven and fill them with the pastas. Add an egg yolk to the carbonara cones, sprinkle with parmesan cheese, and enjoy!