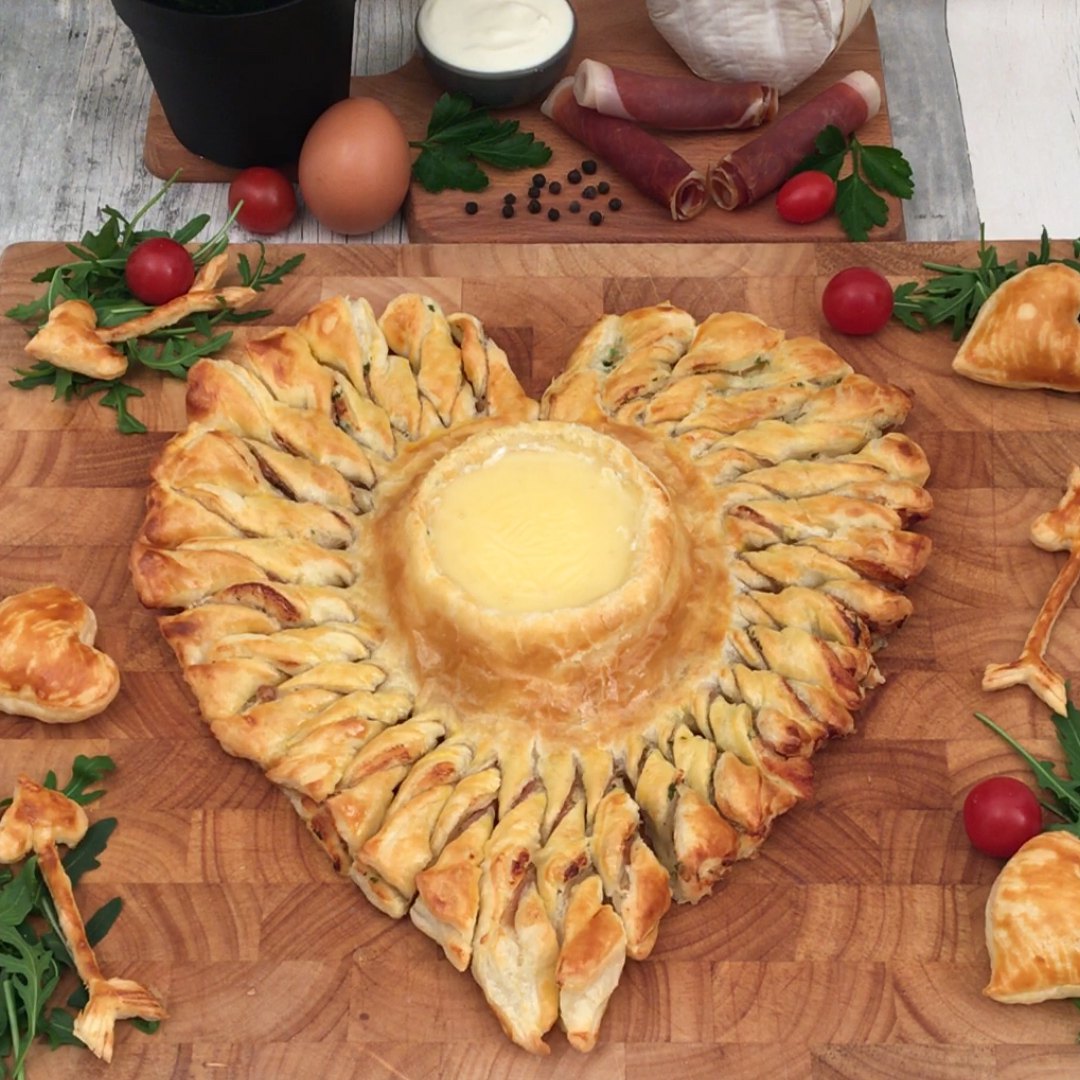 Cheesy Valentine's Twist
The only real love out there :cheese:
Ingredients
3 1/2 tbsp sour cream
2 puff pastries
1 wheel camembert
3 slices prosciutto
1 egg yolk
Parsley, chopped
Salt & pepper
Tools
1 baking tray
Parchment paper
1. Season the sour cream with chopped parsley, salt, and pepper and mix well.
2. Cut each puff pastry into an identical heart shape. Place the camembert on one of these hearts and spread the sour cream around it. Arrange the slices of prosciutto on top of the sour cream and cover with the second puff pastry.
3. Seal the edges of the dough and cut notches every 3/4" around the heart. Twist the strips and brush the whole heart with egg yolk.
4. Cut out arrows and hearts from the scraps of dough, arrange them around the large heart on the baking tray lined with parchment paper, and brush them with egg yolk as well. Bake for 20 minutes at 350 °F. Remove from the oven, cut out the crust over the Camembert, and enjoy by dipping the puff pastry into the cheese.
Similar recipes from Chefclub