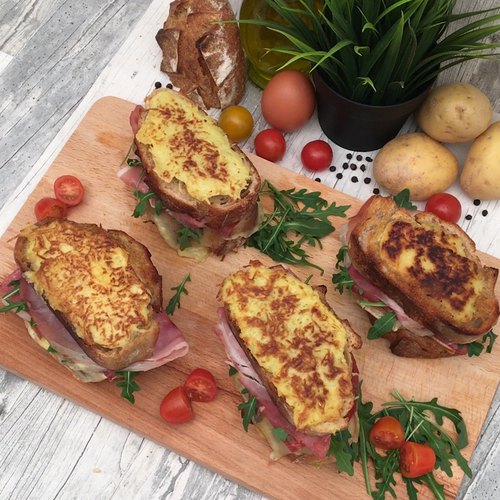 Super Monte Cristo
Extra loaded for extra goodness :)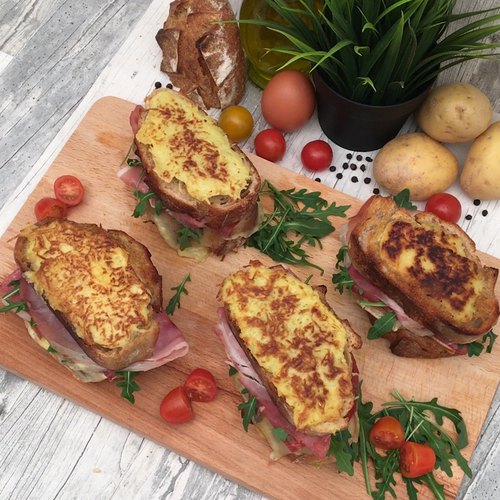 ---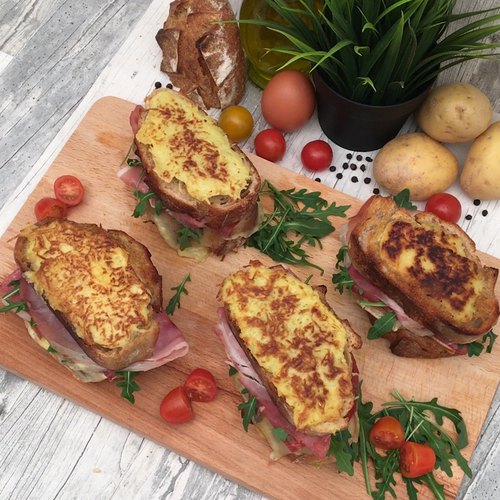 ---
Ingredients for 2 people
1 cob loaf
3 potatoes
2 eggs
2 slices of ham
4 slices of raclette cheese
2 slices of prosciutto
salad
olive oil
salt & pepper
---
Step 1/4
Cut 4 thick slices of bread and squish down the centers without tearing them.
Step 2/4
Peel and grate the potatoes. Mix in the eggs, salt, and pepper. Spread this mixture in the centers of the bread slices.
Step 3/4
Brown the slices of bread in a lightly oiled pan and flip them onto the filled side. Place ham on half of the slices and 2 slices of raclette on the others.
Step 4/4
Cover to melt the cheese. Remove from the heat, add the prosciutto to the raclette and add salad on top. Close the sandwiches with the ham halves and enjoy!