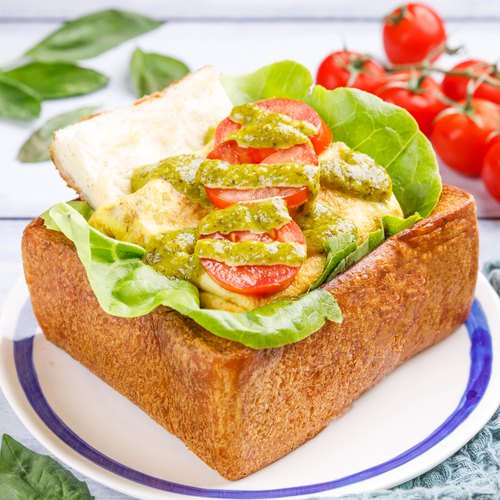 Eggs & Ham Bread Bowl
Your new favorite sandwich 🤤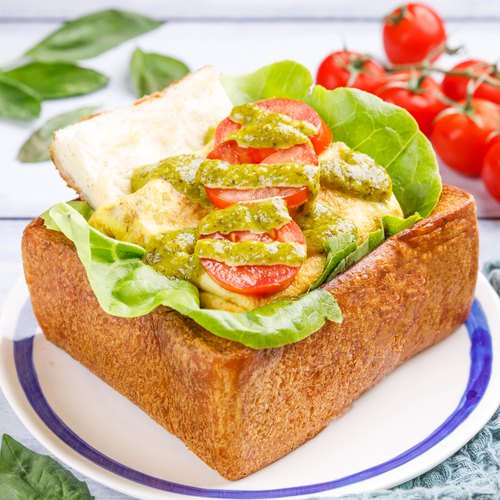 ---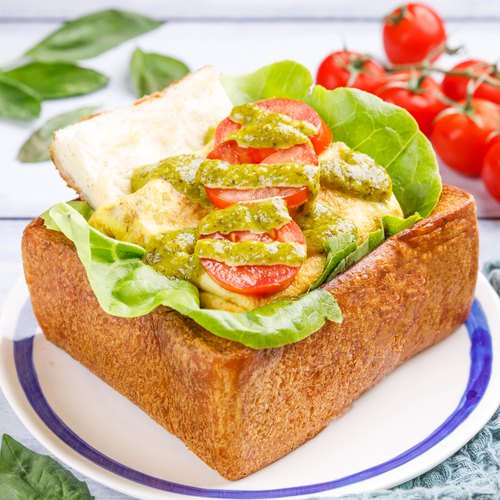 ---
Total time: 1 hour
Prep time: 35 minutes, Cook time: 25 minutes
Ingredients for 4 people
loaf of bread, unsliced
1 cup of frying oil
2 thick sliced ham (about 1 inch thick)
chefclub italian spice mix
3 sticks string cheese
salt & pepper
8 eggs
4 tbsp of pesto
4 lettuce leaves
4 sliced roma tomatoes
4 pickles
---
Tools
Wooden spoon
Apple corer
Paper towels
---
Step 1/4
Insert a wooden spoon through the end of an unsliced bread loaf and slice into four sections, about 2-3 inches wide each. Fry all sides of each bread slice in hot oil at 350 °F. Remove from heat and drain excess oil with paper towels. Cut out three sides of a square in the center of each bread slice to create a hinged opening. Set aside or keep warm in the oven while preparing the next steps.
Step 2/4
Cut four square pieces of ham that are slightly smaller than the squares you cut in the bread. Then, with the apple corer, punch out several holes in each piece of ham. Reserve the cut out pieces of ham. Sprinkle the ham pieces with Italian spice mix to taste. Next cut pieces of string cheese to fit in each hole in the ham. Heat a lightly greased saute pan over medium heat, then transfer the ham squares and saute on both sides until just darkened and the cheese becomes soft. Set aside.
Step 3/4
Finely chop the reserved punched-out pieces of ham. Salt and pepper the beaten eggs to taste, then add the chopped ham to the beaten eggs. Heat a greased saute pan over medium heat and add 1/4 of the eggs to the pan. Drizzle pesto over the eggs, then add a ham square to the center of the eggs. Fold the sides of the egg up and around the ham square as securely as you can with a rubber spatula. Repeat with the remaining ham squares and eggs.
Step 4/4
To each bread box, add a leaf of lettuce, sliced tomatoes, an egg-covered ham square, more sliced tomatoes, and another drizzle of the pesto. Serve with a pickle and enjoy!