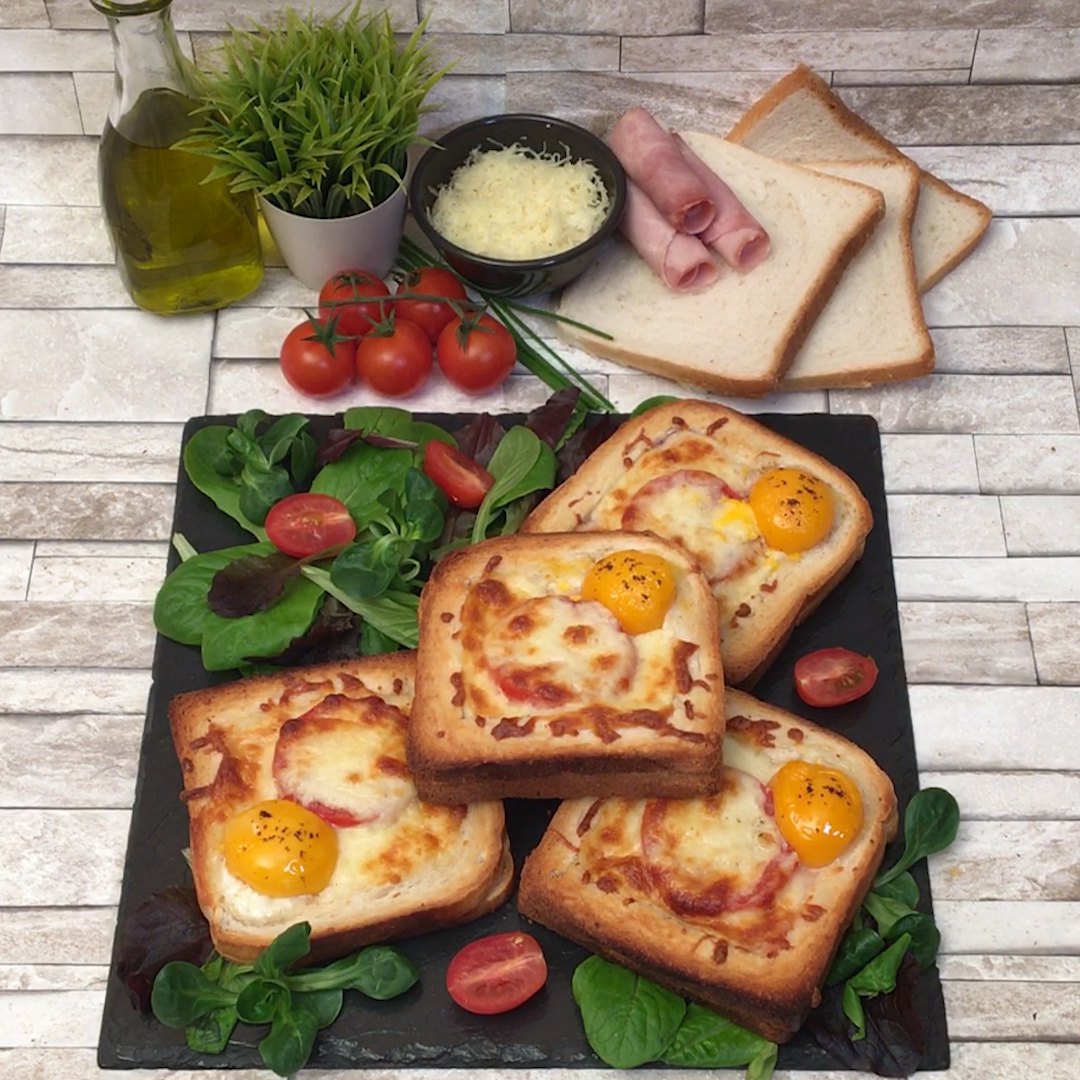 Croque-Madame Surprise
She's got a heart of gold :)
Made by you!
Ingredients
8 slices sandwich bread
8 slices Swiss cheese
4 slices ham
2/3 cup creme fraiche
1 cup shredded mozzarella
1 tomato
4 eggs
Salt & pepper
1. With a knife, cut a square out of the center of 4 slices of bread. Place a slice of Swiss cheese on each of the 4 remaining whole pieces of bread, add a slice of ham on top of the cheese, then spread creme fraiche. Add another slice of Swiss cheese, then cover with the square of crust.
2. Add a slice of tomato to the center, as well as an egg and the shredded mozzarella. Add salt and pepper, then bake 15 minutes at 350 °F on a parchment-lined sheet pan. Enjoy.
Similar recipes from Chefclub