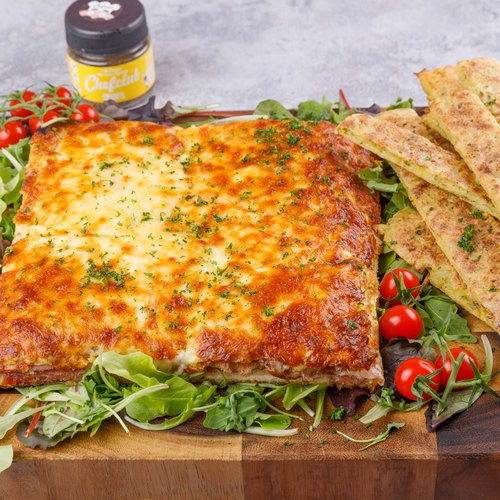 Triple Cheese & Ham Sandwich
Triple Cheese & Ham Sandwich! Featuring yummy hash brown skewers 😁🥪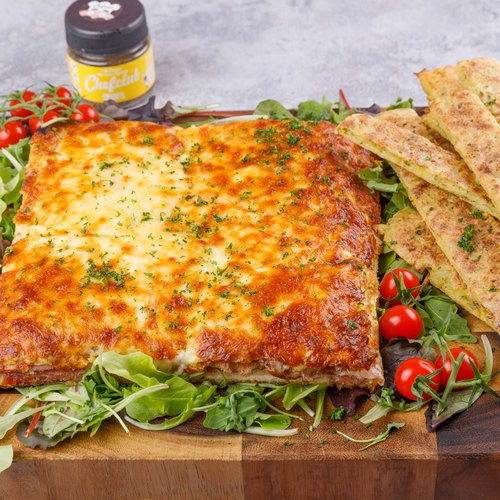 ---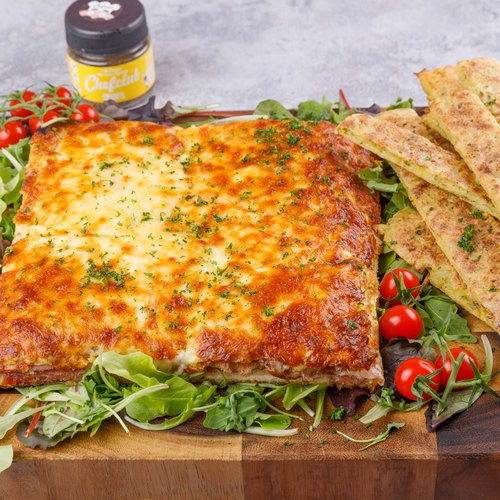 ---
Total time: 1 hour 5 minutes
Prep time: 45 minutes, Cook time: 20 minutes
Ingredients for 4 people
3 potatoes
10 tbsp of flour
6 eggs
4 slices of bread
1 tsp of chefclub egg spice mix
2 cups of comté cheese
16 slices of prosciutto
4 slices of emmental cheese
0.4 cup of bechamel sauce
1 cup of shredded mozzarella
Salt & pepper
---
Tools
Skewers
parchment paper
---
Step 1/4
Peel and cut the potatoes. Add the flour, 2 eggs, salt and pepper then mix to combine.
Step 2/4
Place the sandwich bread on the grill. Mix the eggs and the Chefclub egg spice mix. Pour the eggs between the slices of sandwich bread, forming a rectangle and cook for a few minutes. Cut the Comté into slices and the prosciutto into small slices. Roll the strips of Comté into the slices of prosciutto. Add 4 strips of Comté and prosciutto on to the skewers. Repeat the process 3 times.
Step 3/4
Place the strips in the spaces between the sandwich slices. Place the prosciutto and emmental on the sandwich loaves. Fold one side of the preparation over the other then place the preparation on a baking tray lined with parchment paper. Pour the béchamel over the sandwich, sprinkle with grated mozzarella and bake for 20 minutes at 350°F.
Step 4/4
Pour half of the hash brown preparation on the grill. Form a square, place 6 skewers on the preparation and cover with the rest of the hash brown. Cook each side. Cut the square of hash browns into 6 using the skewers as a guide. Repeat the process once more. Place the sandwich and hash browns skewers on a plate. Sprinkle with parsley and enjoy.