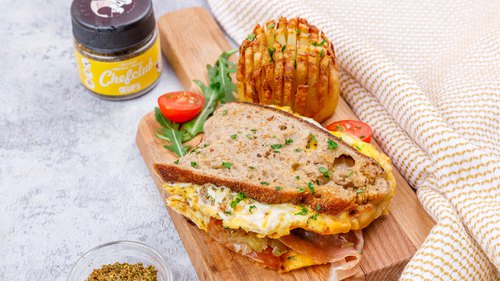 Eggstreme Ham & Cheese Sandwich
Eggstreme Ham & Cheese Sandwich! Time to break bread and bite into this recipe 🍳🥪😋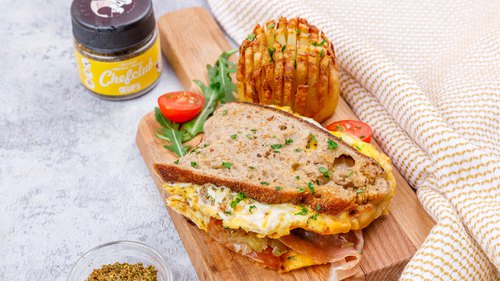 ---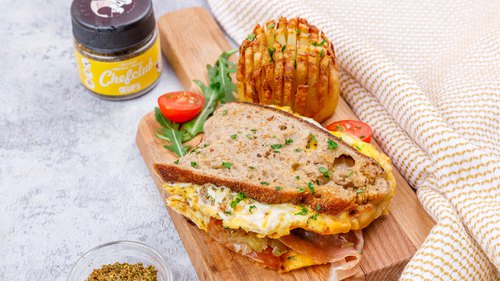 ---
Total time: 30 minutes
Cook time: 30 minutes
Ingredients for 4 people
1 loaf of bread
1 cup of shredded mozzarella
1 cup of shredded cheddar
6 eggs
Salt & pepper
Chefclub egg spice mix
2 1/2 cups of caramelized onions
8 slices of ham
Lettuce
Tomatoes
---
Step 1/3
Cut 4 slices of bread.
Step 2/3
On the edges of the plancha add the cheese mixture to create a large rectangle. Pour the eggs in the middle. Add salt, pepper and spices. Mix well to make an omelette. Place the slices of bread on top.
Step 3/3
Cut the omelette between each slice and flip over. Add the caramelized onions and ham. Close the sandwiches. Serve on a plate with lettuce and tomatoes. Enjoy!