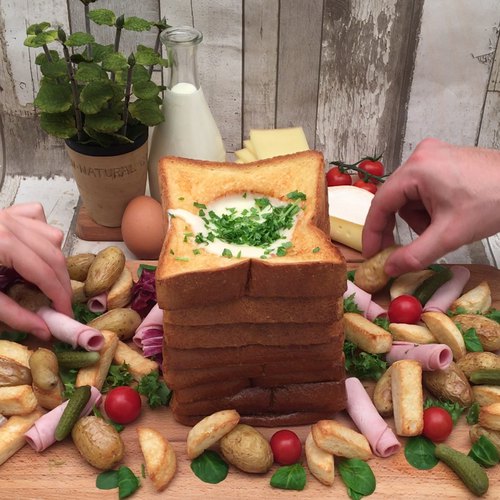 Bread Tower Fondue
You can even eat the tower!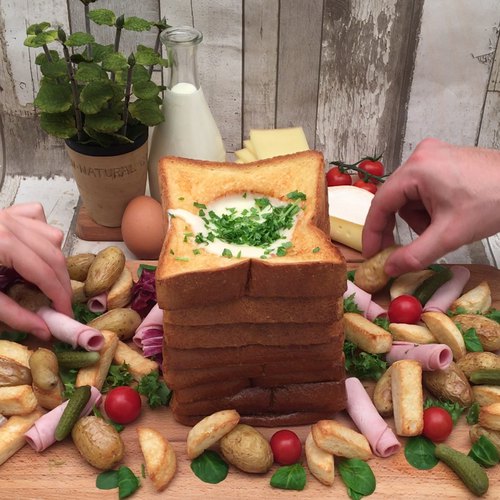 ---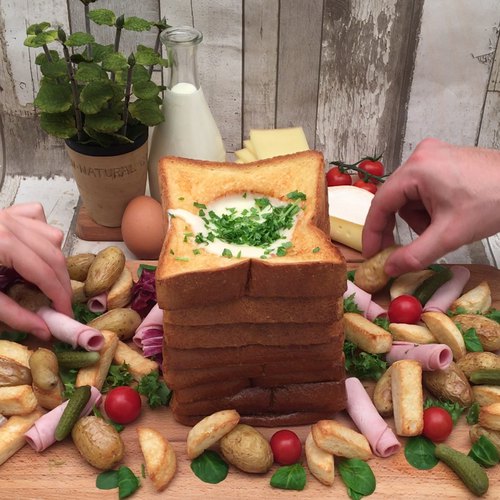 ---
Ingredients for 6 people
1 loaf sandwich bread
5 eggs
1 1/4 cups of milk
1 wheel of reblochon or brie
10 slices of raclette cheese
2 cups of shredded mozzarella
3/4 cup of white wine
5 slices of ham
salt & pepper
---
Tools
Glass
Sheet pan
Parchment paper
---
Step 1/4
Using a glass, remove a bread disc from each slice of bread, except the first one. Cut the discs into sticks.
Step 2/4
Mix the eggs and the milk, dip each slice of bread one by one in the milk mixture, then stack the bread on a parchment-lined baking sheet, beginning with the slice that doesn't have a hole. Add the bread sticks around the tower and bake for 10 minutes at 350 °F.
Step 3/4
Dice the reblochon then melt it in the white wine with the raclette and the mozzarella. Add salt and pepper to taste.
Step 4/4
Pour the melted cheese into the bread hole and enjoy by dipping the bread sticks and rolled-up ham.
Similar recipes from Chefclub
-
Our other recipes