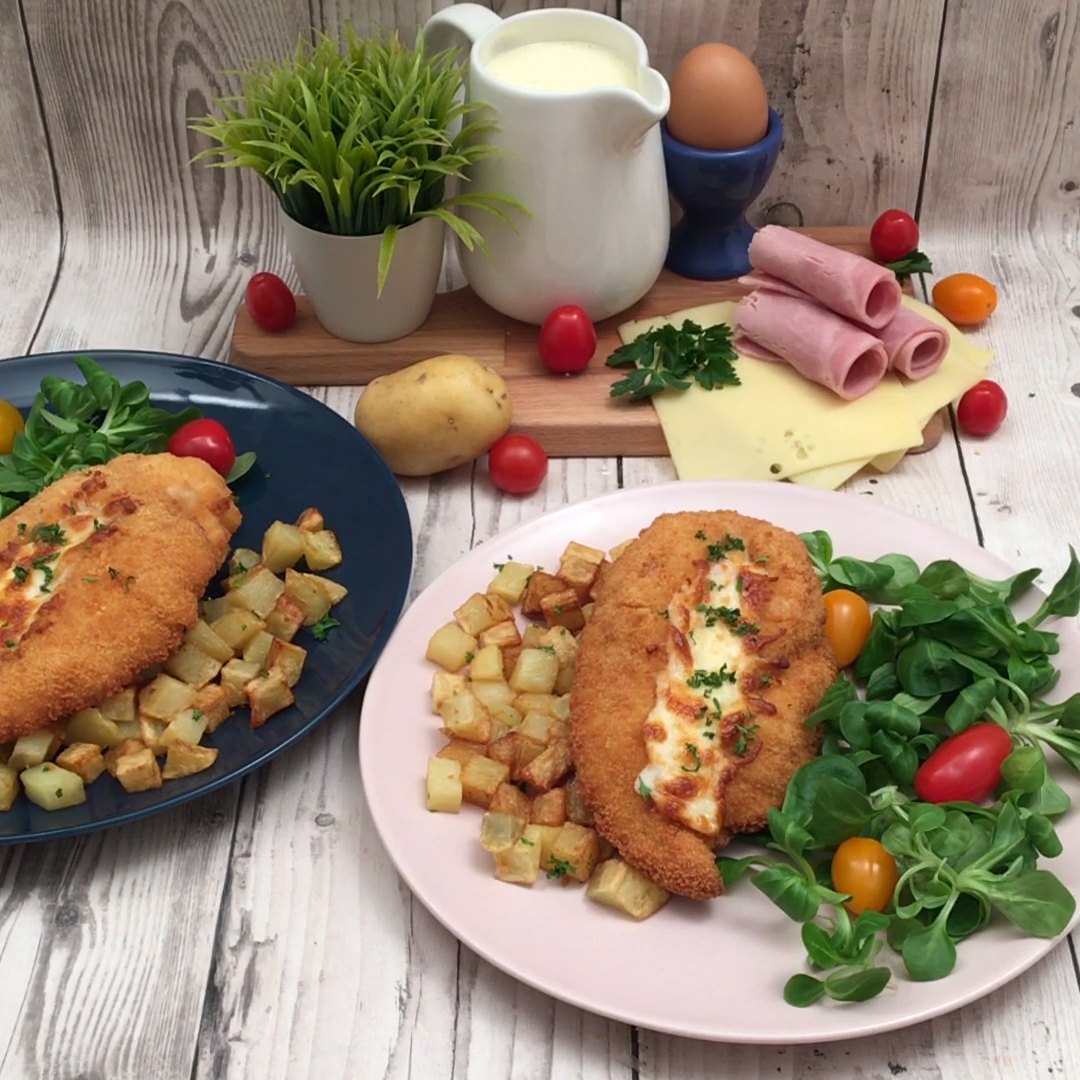 Cordon Bleu Deluxe
Tenderly split down the middle 🧐 🐓
Total time: 20 minutes
Ingredients for 4 people
4 chicken breasts
3/4 cup flour
4 eggs
1 1/4 cup breadcrumbs
8 slices Swiss cheese
4 slices ham
1/2 cup bechamel sauce
1/2 cup shredded mozzarella
6 potatoes
---
Step 1/3
Make a slice longways down the center of the chicken breasts without cutting all the way through. Bread the breasts by dipping them successively in the flour, the beaten eggs, and the breadcrumbs.
Step 2/3
Stack the ham and cheese, alternating with each slice. Cut into 4 strips and place one layered strip inside each chicken breast. Pour the bechamel inside and cover with the mozzarella.
Step 3/3
Peel and dice the potatoes and boil them in salted water for 10 minutes. Drain and place the diced potatoes in a casserole dish. Arrange the chicken breasts on top. Drizzle olive oil over the potatoes and cordon bleu and bake for 30 minutes at 350 °F. Sprinkle with chopped parsley and serve.