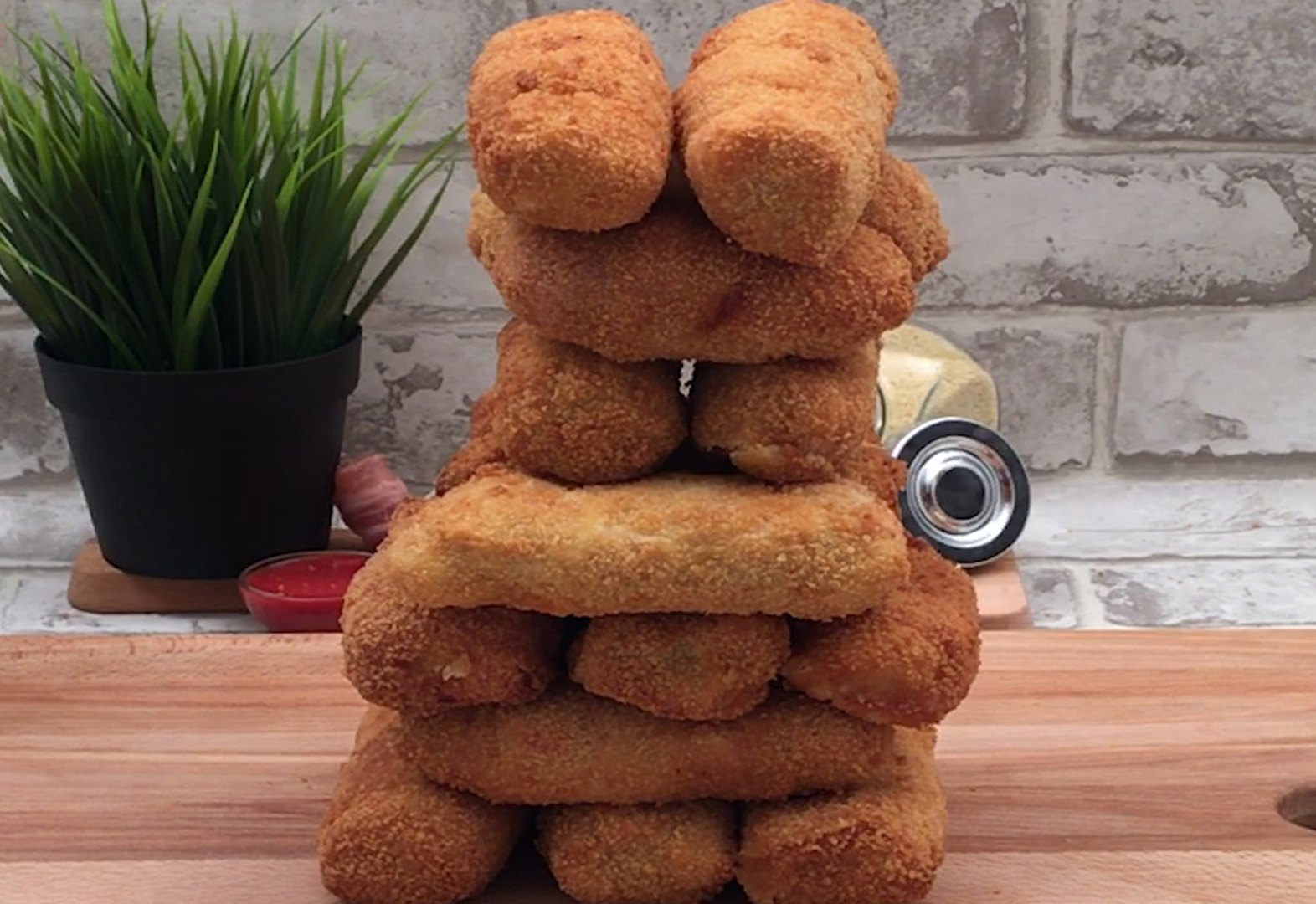 Jenga Chicken!
Playtime and mealtime just got their freak on... and now we can play with our food :)
Total time: 35 minutes
Ingredients for 10 people
3 chicken breasts
1 block mozzarella cheese
18 slices bacon
1/2 cup flour
2 eggs
1 cup breadcrumbs
Ketchup
Barbecue sauce
---
Step 1/3
Butterfly the chicken breasts, then flatten them using a meat tenderizer or rolling pin.
Step 2/3
Cut the mozzarella into sticks, then wrap each stick up in one piece of chicken. Wrap each chicken roll-up with 3 slices of bacon. Dredge them by coating them first in flour, then beaten egg, then breadcrumbs. Bake 20 minutes at 350 °F.
Step 3/3
Arrange in a Jenga-style tower, play, and enjoy with ketchup and barbecue sauce.