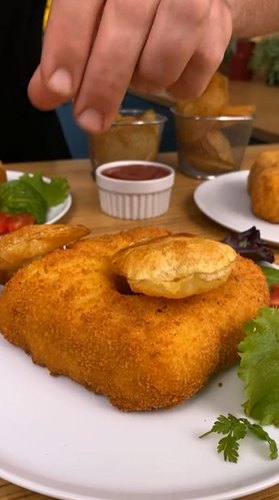 Cordon Blue & Puffed Potatoes
Cordon Blue & Puffed Potatoes! A mouthwatering new recipe 🤤🍗🧀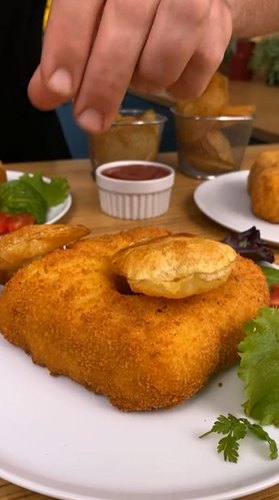 ---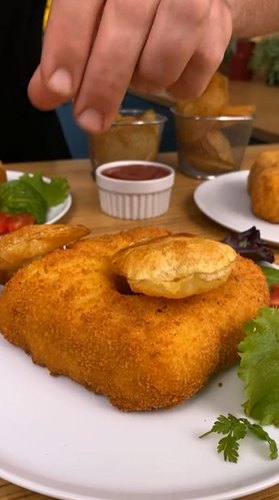 ---
Total time: 1 hour
Prep time: 1 hour
Ingredients for 4 people
2 potatoes
2 chicken breasts
Oil
1 1/2 tbsp of cornstarch
21 slices of cheese
1 cup of breadcrumbs
2 egg whites
0.4 cup of beer
2 slices of ham
4 egg
---
Tools
parchment paper
---
Step 1/3
Put the cheese slices on the parchment paper. Stack them and create a hole in the center. Wrap with ham and chicken breast. Coat in flour followed by egg and breadcrumbs. Fry until golden brown.
Step 2/3
Open a can of beer. Trim the top of the can. Pour chopped cheese inside and allow to melt in a pot of hot water.
Step 3/3
Cut potatoes in thin slices. Pour the melted cheese on a slice and cover with another slice of potato. Fry in hot oil until crispy. Serve and enjoy!